Home

/

News

/

2022

/

June

/

Deportations: EU to push for new readmission agreements "using all levers and incentives available"
Deportations: EU to push for new readmission agreements "using all levers and incentives available"
Topic
Country/Region
29 June 2022
Council Presidency progress report from 9 June focusses on "operationalisation of the external dimension, including as regards returns"; protection of the external borders; member state solidarity; and "more effective implementation of the Dublin rules".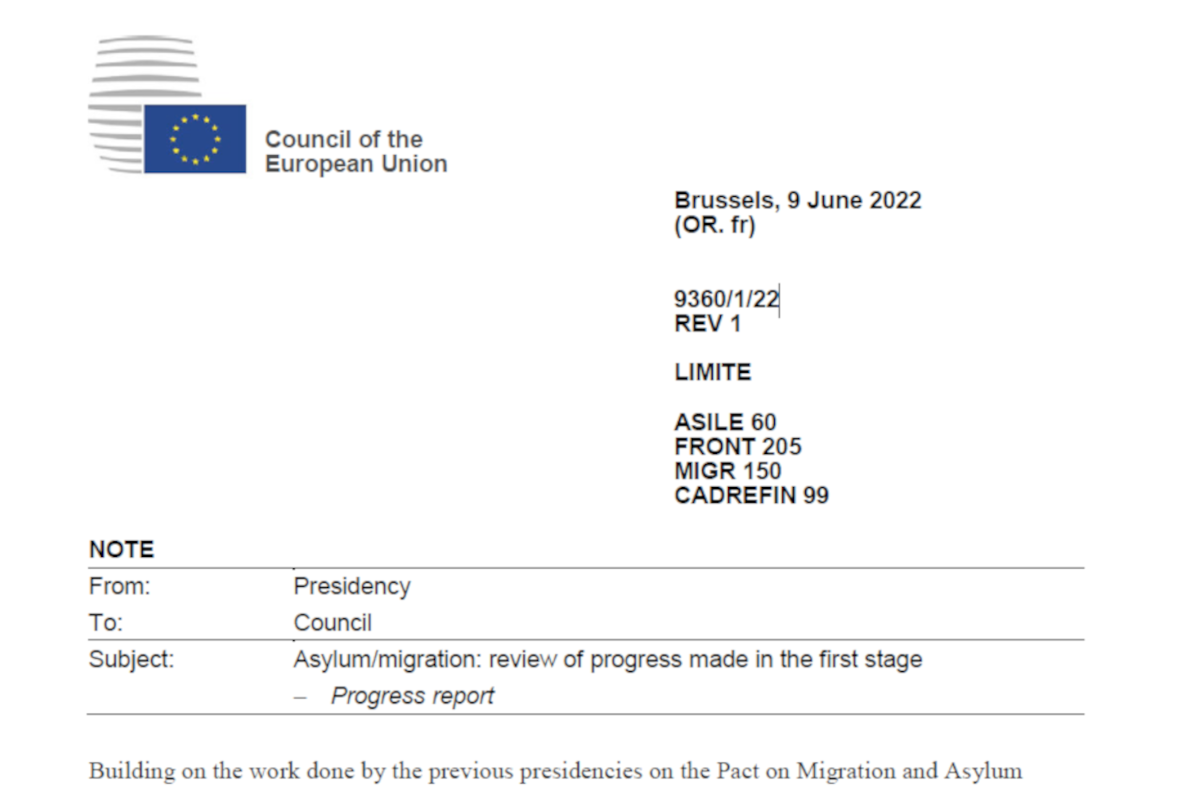 The report highlights developments in "cooperation" with third countries to combat the "instrumentalisation of migration flows", priorities for Frontex regarding external cooperation, the conflict in Ukraine and the Neighbourhood, Development and International Cooperation Instrument (NDICI) since February 2022.
A review process for MOCADEM actions (focussed on preventing departures, combatting migrant smuggling, Frontex cooperation, and operational approach to returns) in Iraq, Niger, Tunisia, Nigeria, The Gambia, Afghanistan, Bangladesh, Pakistan, Senegal, Mauritania and Bosnia and Herzegovina is also underway.
The document affirms:
"In addition, the Council and the Commission have embarked on a process of strategic relaunching of readmission instruments, so that the European Union can conclude the current negotiations as soon as possible. Together with the Commission, the Council is to determine the resources needed to relaunch and conclude negotiations with Morocco, Tunisia and Nigeria and to open negotiations with Algeria, using all the levers and incentives available to the EU and the Member States. Those discussions will begin on 15 June in the IMEX Working Party."
Funds for reception, asylum and returns are also discussed:
"the Commission proposed to fund projects to support reception, asylum and return systems exposed to continued high migratory pressure at the EU's external borders through a call worth EUR 188.5 million in January 2022."
In May this year, Statewatch published a report with the Transnational Institute (TNI) detailing the EU's new immigration and border control funds for the 2021-27 period.
On interoperability, the review notes:
"…the adoption of the Eurodac Regulation will have the effect of completing the legal framework for interoperability."
Documentation:
Further reading: