EU to pile pressure on Iraq to cooperate with deportations
Topic
Country/Region
09 March 2022
The EU is aiming to convince Iraqi authorities to withdraw their opposition to accepting deportations of Iraqi nationals, establish "smooth cooperation" on readmission and integrate "return, readmission and cooperation" into broader EU-Iraq cooperation on migration. This initiative fits within a wider punitive mechanism that includes monitoring cooperation on readmission by partner countries to promote the "external dimension of migration management".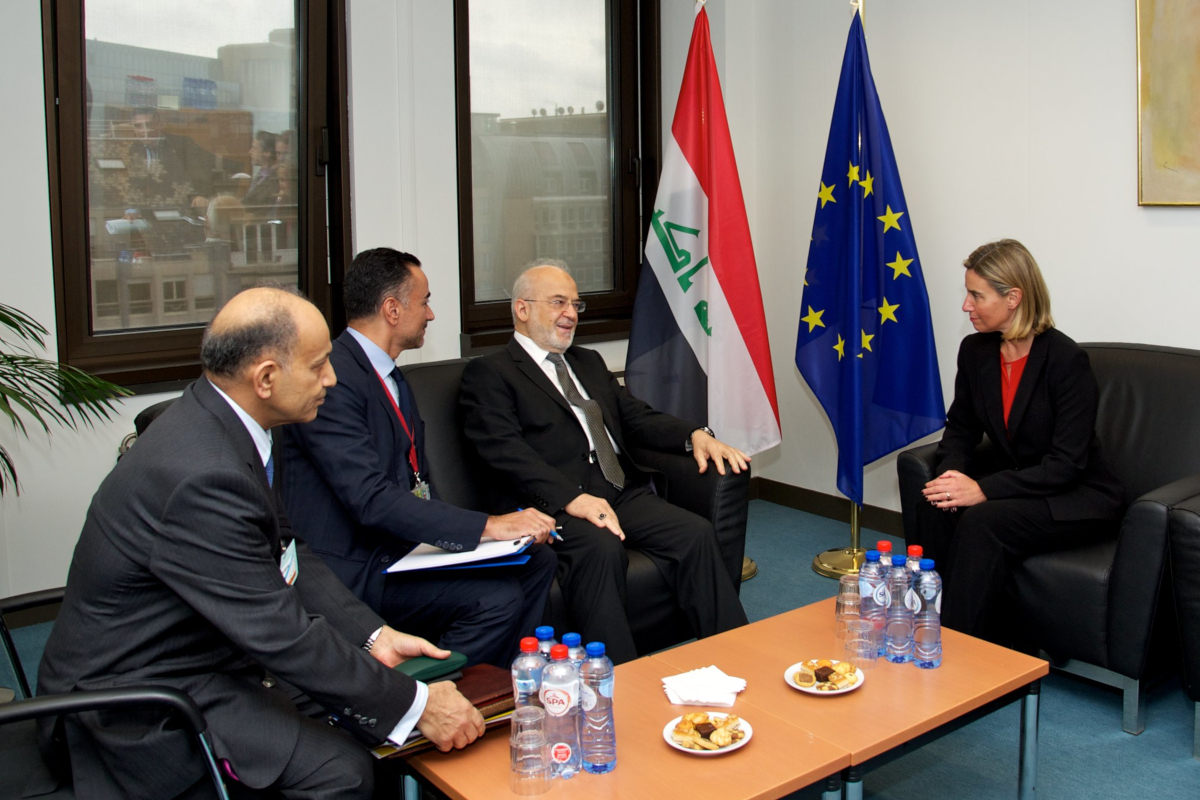 The plans regarding Iraq have been drawn up as part of the new MOCADEM (Mécanisme opérationnel de coordination des actions pour la dimension externe des migrations) structure within the Council. MOCADEM has been described by the organisation Migration Control as having a "focus on pooling and streamlining leverage and strategies of Member States (MS), an increasing operational focus, the use of other policy fields to achieve migration control objectives, and using legal crisis frameworks in non-crisis contexts."
The plans under discussion to encourage the resumption of forced and voluntary removals of Iraqi nationals from the EU do not appear to be affected by the dire situation in the country: the Human Rights Watch World Report 2021 highlights "arbitrary arrest, enforced disappearances, and extrajudicial killings of demonstrators," as well as "widespread use of torture and forced confessions" in the criminal justice system.
Three messages
The first proposed action set out in the MOCADEM document on Iraq (pdf) involves the Commission, the European External Action Service and member states emphasising three "key messages" to exert political pressure on the Iraqi authorities.
The first message recalls the EU's interest in a "stable, peaceful and prosperous Iraqi state" and its determination to support Iraq. The EU and member states' "political, financial and technical support" to address the causes of "fragility and forced displacement" should be stressed.
The second message hails "excellent" cooperation by Iraq during the "Belarussian crisis", which included suspending flights to Belarus and accepting returns (elsewhere, the document notes that the Commission and the member states should explore the possibility of "compensation for the 10 return flights from Minsk provided by Iraq… As soon as possible").
The third message concerns "EU Return Priorities" and stresses the need for cooperation on readmission. The document notes that in 2021, "several tens of thousands" of unenforced return decisions were issued to Iraqi nationals living in the EU, and that there is a need for "non-voluntary" (i.e. forced) returns to be allowed when voluntary returns are not viable.
Iraqi authorities should be warned of the discussions underway in the Council on possible restrictions on visa issuance to Iraq nationals, says the document, although the EU is willing to adopt a "gradual approach" to resume forced returns, starting on a limited scale and following an agreed timetable. Nevertheless, the EU side should stress its readiness to "use all necessary means" to facilitate a resumption of returns.
Other actions
The second action concerns coordination between EU and member state representations in Iraq to coordinate contacts and a strategy on return, readmission and reintegration, ensuring feedback to member states. The third action seeks to re-launch "informal migration dialogue with Iraqi authorities" as swiftly as possible.
Actions four to eight concern "support measures for return and reintegration", and include:
deployment of a European Return Liaison Officer (EURLO) in Baghdad and perhaps also in Erbil (action 4);
possible compensation for ten return flights from Minsk to Iraq during the "Belarus situation" (action 5);
up to €1,000 in voluntary return and reintegration measures could be provided to people returned from member states most affected by the "Belarus situation" (action 6), with the money coming from the Asylum, Migration and Integration Fund (AMIF) and "in-kind support from Frontex (identification/mobile identification mission; interpretation; flight organisation)";
coordinated strengthening of national and EU level assisted "voluntary" return and reintegration programmes in coordination with the Frontex reintegration service (action 7); and
capacity support to Iraqi authorities for civil registration and identification and capacity building should be provided to the Ministry of Migration and Displacement (action 8), also through an NDICI-Global Europe project worth €75 million to facilitate civil identification and registration, including of property rights.
While action 8 is portrayed as beneficial to Iraqi authorities and citizens, its purpose appears to be to facilitate deportations from Europe.
Actions nine and ten (under the heading "other targeted measures") concern support for Iraq's national migration strategy, tackling root causes of irregular migration, support for reintegration, anti-smuggling and anti-trafficking projects, and support to receive Syrian refugees and Iraqi internally-displaced persons (IDPs).
€75 million is allocated in the EU's Neighbourhood, Development and International Cooperation Instrument (NDICI) Annual Action Programme to address the needs of returnees and displaced persons through the provision of basic services, job creation and governance. Contributions from member states are sought regarding reintegration and support for IDPs.
Visa restrictions
The coercive use of visa issuance as a way to encourage the resumption of "non-voluntary returns" is described in action 10, which calls for "exchanges on the application of Article 25a of the Visa Code… to maintain a lever to encourage the Iraqi authorities" to comply.
Under that article, the European Commission is obliged to monitor third countries' level of cooperation on readmission. Where it deems that "a third country is not cooperating sufficiently, the Commission shall propose the Council to adopt an implementing decision applying specific restrictions related to visa processing and, possibly, a higher visa fee."
In fact, the European Commission proposed last July to restrict visa issuance to Iraqi nationals, justified on the grounds of a "failure to cooperate on readmission". The problem was apparently so severe that "activation of all the measures" provided for by the revamped Visa Code where required, covering the documentation required from applicants, longer processing times, suspending the issuance of multiple entry visas and suspending the possibility of waiving visa fees for diplomats.
However, it appears that the proposal has not moved forward in the Council since mid-September last year. A similar proposal related to Bangladesh was withdrawn after the country stepped up its level of cooperation, and a decision concerning The Gambia was approved in October.
Documentation
Further reading
---
Image: European External Action Service, CC BY-NC 2.0