Statewatch Library & Archive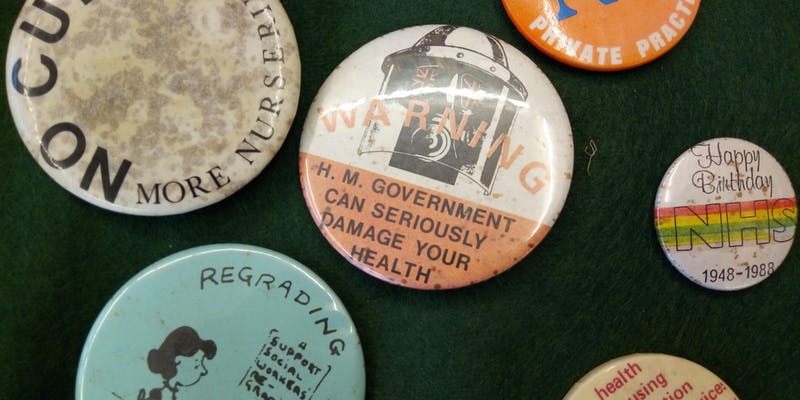 The Statewatch Library & Archive catalogue is currently hosted on Omeka, where users can search and browse the collection.
The Library & Archive is open to the public every Thursday by appointment. Please let us know before you visit by contacting us, so we can provide the best assistance possible.
Accessibility
Unfortunately, our office is on the third floor of a building with no lift. If you would like to view material from the Library & Archive but cannot access our office, please get in touch so that we can make appropriate arrangements.
Origins and history
The Statewatch Library & Archive has its origins in State Research, which was formed in 1977 by a group of journalists and researchers based in Poland Street, London. The group published a bimonthly bulletin of the same name on civil liberties and the state in the UK and globally. It ceased publication in 1982.
In 1981 a charity was formed to conduct research and education in the same fields. In 1990 we moved to the Library in Stoke Newington Church Street in north London. Between 1981 and 1988 material was added from the Greater London Council and the London Strategic Policy Unit. We moved to Resource for London on Holloway Road in 2013 and then in May 2017 to MayDay Rooms, on Fleet Street. While individual researchers used the Library & Archive it was never officially open to the public.
What's different about this resource?
All libraries and archives have a different emphasis and history. Our specialism is civil liberties and the state. Material has been gathered over 40 years and we hold unique materials from national and local activism in pamphlet format, from Roneo to lithographic publications, plus badges alongside key books ranging from the 1920s onwards and many hard copy EU documents which predate the EU's digitisation of its records.
Visitors should know that MayDay Rooms itself has a sizeable archive which they may find useful. We work closely with MDR and our archives are complimentary. You can view their catalogue here.
What's in the Library and Archive?
It is organised in seven collections:
Nearly 800 books and paperbacks – including classic historical sources.
Over 2,500 pamphlets ("grey literature") on political and social struggles and movements.
EU documents: over 1,000 hard copy documents and reports from the pre-web era.
ABC Case Archive donated by Crispin Aubrey's family – 70+ files.
Special Collection: Currently has 45+ large subject files   which are unique (some of which "dropped off the back of a lorry", e.g. the BBC TV News discussion files 1977-1979);
Journals: complete and partial runs of 60+ publications;
Badges: 365+