Home

/

News

/

2023

/

February

/

Second undercover police officer spying on Barcelona activists unmasked
Second undercover police officer spying on Barcelona activists unmasked
Topic
Country/Region
02 February 2023
An officer of the Spanish National Police Corps infiltrated activist groups in Barcelona over a three-year period, joining the social centre La Cinétika in 2020 and initiating sexual relationships with women that facilitated his participation in assemblies, events and demonstrations.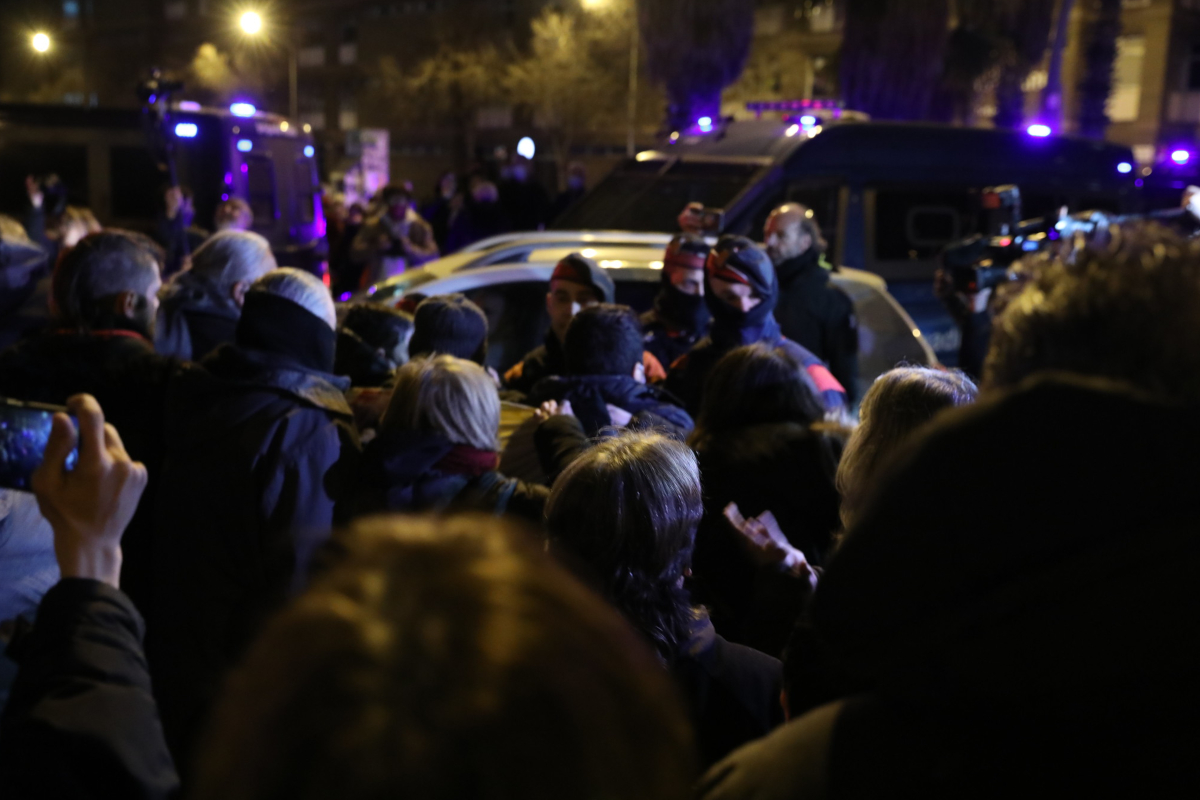 Image: Assemblea Nacional Catalana, CC BY-NC 2.0

---
Originally published in La Directa no. 562 (30 January 2023) as 'Dani, el segon talp d'estat per espiar l'activisme'. Investigation and reporting: Jesús Rodríguez, Gemma Garcia, David Bou. Translation: Michael O'Doherty-Stewart. Published with the permission of La Directa.
Editor's note: the case has striking parallels with many of the undercover policing operations exposed in the UK over the last decade-and-a-half, in which women were "deceived into long term intimate relationships with undercover police officers who were infiltrating environmental and social justice campaign groups." The Undercover Policing Inquiry is ongoing.
See the accompanying interview: "If I had known he was in the police, I would never have got involved with him."
---
On 2 June 2020, an officer of the Spanish National Police Corps (CNP) began an undercover mission to infiltrate the pro-independence Catalan left and the housing rights movement under the false name Marc Hernàndez Pon. Now, seven months after this was revealed by La Directa, we can confirm that he was not alone. During the same period, a young Mallorcan man calling himself Daniel Hernàndez Pons appeared in the neighbourhood of Sant Andreu de Palomar in Barcelona. After a long and thorough investigation, La Directa has been able to verify the existence of an operation aimed at planting undercover officers in activist circles, under the command of the Spanish Ministry of the Interior, headed by Fernando Grande-Marlaska. It must be remembered that, under existing legislation, any infiltration of this nature can only be carried out –  with judicial approval – in cases of terrorism, organised crime and drug trafficking.
At the beginning of June 2020, this second undercover officer, then 31 years old, introduced himself to members of the gym housed in the squatted social centre La Cinètika, located on Passeig de Fabra i Puig in Barcelona. "He said he found the address online while looking for a cheap place to work out", recalls one activist from the centre. His rapid integration into the local community and the anarchist movement, as well as his chameleon-like change of appearance, helped to earn him the trust of those around him. A huge chaos star – a symbol related to anarchism – tattooed on his knee, hoop earrings, mohawk and T-shirts with anti-fascist and anti-police slogans all played their part. From time to time he was jokingly reminded by others that some had been suspicious of him when he first arrived, given that so little was known about his past in Palma de Mallorca. "Dani always took it well, with a smile, he was always up for having a laugh", explains Jaume, who has asked to appear under a pseudonym. A local resident, Jaume has been left shattered by the news concerning someone who, until a week ago, he considered his best friend.
La Directa has been able to confirm the real identity of Daniel Hernàndez Pons. An officer belonging to the Spanish National Police Corps, his real initials are D. H. P., coinciding with those of his false identity. It has been possible to reveal his identity due to mistakes he made that allowed access to open data about his past and present. Further confirmation comes from state-of-the-art facial recognition technology used to compare photographs from his time at the police academy in Ávila from 2018 to 2019 with the gallery of images he left behind as an activist in Barcelona. According to an expert report based on an analysis of more than twenty facial and craniometric features of the individual in question, "[it] can be concluded without any doubt that the photographs show the same person."
By mid-2020, this second spy's mission was well underway. Dani, who graduated as an officer on 24 June 2019 and whose secret assignment had taken him to Barcelona, was now like any other recently-arrived neighbour and activist in the eyes of the local community. From his top-floor flat on Carrer de la Flor de Neu just off the major thoroughfare of Avinguda Meridiana, he would stroll down to Plaça de les Palmeres two or three times a week, where he would join those drinking beer on the benches until well past midnight. On one of those evenings, and following the declaration of a nocturnal curfew by authorities as part of the response to the Covid pandemic, the pseudo-activist got into an argument with an officer of the local Guardia Urbana police force, whom he reproached for attempting to identify him and issue him with a penalty notice.
Dani defined himself as an anarchist and established a circle of friends with whom he would spend time in the neighbourhood and visit others parts of the city. A familiar face at festivals, concerts and nightlife in general, he was often seen drinking alcohol and, according to eyewitnesses who have spoken to La Directa, consumed recreational drugs on multiple occasions. Numerous messages between the undercover officer and activists in the neighbourhood attest to this. "I feel used. This is an abuse of power aimed at curtailing our sense of freedom. These are the tools of the state, and this is the democracy they give us" says Manu – a pseudonym – another local resident with whom Dani also established a close friendship.
The undercover officer gained access to homes, social centres and universities – in some cases even holding a copy of the keys – largely through the sexual relationships he cultivated on nights out and through the dating application OkCupid. Eight women interviewed by La Directa were intimately involved with him over the past three years, with two entering into a relationship.
Active in the demonstrations against the imprisonment of Pablo Hasél in February 2021, he was among those kettled by Catalan police in the centre of Barcelona during protests on the twenty-first of that month. He was also present at protests against at least least four evictions, during one of which he confronted security guards working for the extrajudicial eviction company Desokupa. On 7 April 2021, he participated in a protest against an eviction attempt by Catalan police in Sant Andreu de Palomar, locking arms with other activists at the door of the building as the bailiffs arrived. Citing Spain's 'gag law', officers from the police response unit issued him with a fixed penalty notice and a fine of €600. According to what he told his then-fellow activists, he did not appeal the fine, nor did he pay it. His busy festive agenda saw him attend neighbourhood festivals in La Prosperitat, Poble-sec, Gràcia and Sants, as well as events in autonomous community spaces such as Can Masdeu, Can Batlló, Kasa de la Muntanya, Ateneu l 'Harmonia and La Comunal in Barcelona, and La Lokomotiva in L'Hospitalet de Llobregat. He was also present on at least one of the occasions that activists from the Meridiana Resisteix platform blocked Avinguda Meridiana, and at a demonstration against the proposed eviction of the social centre housed in the former Massana del Raval school.
Spies with the same surname
Dani's successful infiltration began to come apart at the seams on 7 June 2022, when La Directa uncovered the first case of an undercover police spy, Marc Hernàndez Pon. When Marc – whose real initials are I. J. E. G. – made payments via the application Bizum, his surname appeared with a letter S at the end. Marc Hernàndez Pons, therefore, shared the same surname as Dani. As confirmed by La Directa after reviewing official records, the fake ID used by the undercover officer in Sant Andreu de Palomar with the alphanumeric sequence 42394056L belongs to a Daniel Hernàndez Pons. Could Spain's undercover police operations have created a pair of false brothers? A risky ploy if either of them were ever caught, as eventually happened. Unlike his earlier counterpart, there is one part of the story told by Dani during his three-year stay in Barcelona which is not made up: he is originally from the island of Mallorca.
Throughout the undercover operation, he maintained a double life that forced him to invent excuses for his absences. He claimed to work as an assistant to an air conditioning installation contractor, and would disappear for days at a time under the guise of visiting family in Palma or going to see a friend in Tarragona. Between 4 and 9 September 2022, he claimed to have travelled to Brussels with "friends" from Mallorca. He attested to the trip with a selfie, in which he appeared alone, sent via Whatsapp to his closest activist friends in Sant Andreu de Palomar.
The Ministry of the Interior assured the Spanish public in the summer of 2022 that the undercover operations which resulted in legal action being taken by the Catalan cultural organisation Òmnium and the pro-independence left "had come to an end". This was one of the reasons given by the Spanish National Court for not undertaking an investigation into Marc Hernàndez, yet this has been undermined by the case of Daniel Hernàndez Pons. This second officer remained active up until the 29 January 2023, shortly before this report went to press, via his Instagram accounts @cow_tard and @tosabi.xd and on WhatsApp and Telegram. He had, however, been absent from Barcelona since late October, supposedly having gone to work in the olive harvest in Granada. Shortly after, he alleged that he had found a "very well paid" job in Palma. His last contact with activists came via mobile messaging. "I'm working like mad and getting ready to leave for Denmark!!! I'm going to be working there all summer, you've no idea how excited I am", he said on 21 January. Subsequently, on 28 January, he explained in a voice note that he was on a motorcycle trip, sharing a photo from a petrol station. As far as La Directa has been able to verify, the image corresponds to an industrial estate in Quart de Poblet (l'Horta), near the motorway that connects Valencia and Madrid.
Further reading
26 January 2022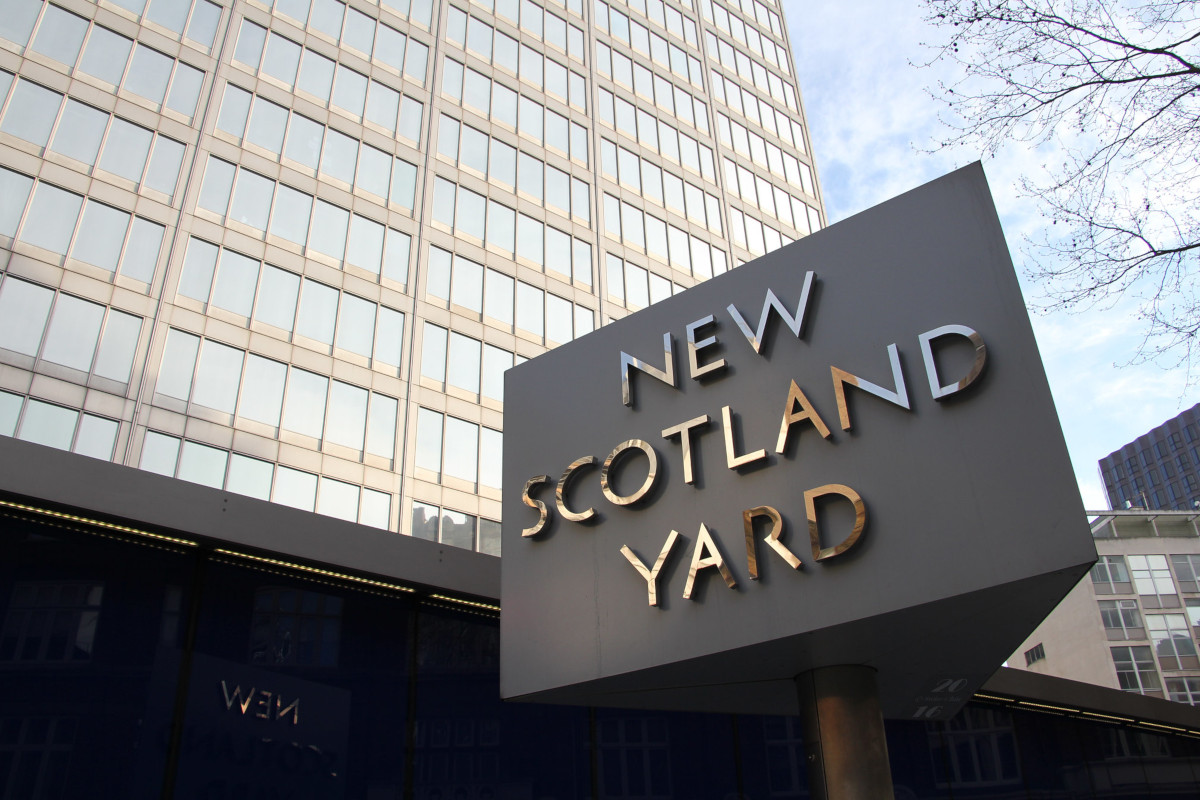 A court is to examine the legality of outed spycop Mark Kennedy's activities in Germany, where he was present on multiple occasions between 2003 and 2009. The case concerns Kennedy's spying on Jason Kirkpatrick, as the latter coordinated press coverage around protests in 2007 and 2008.
01 October 2021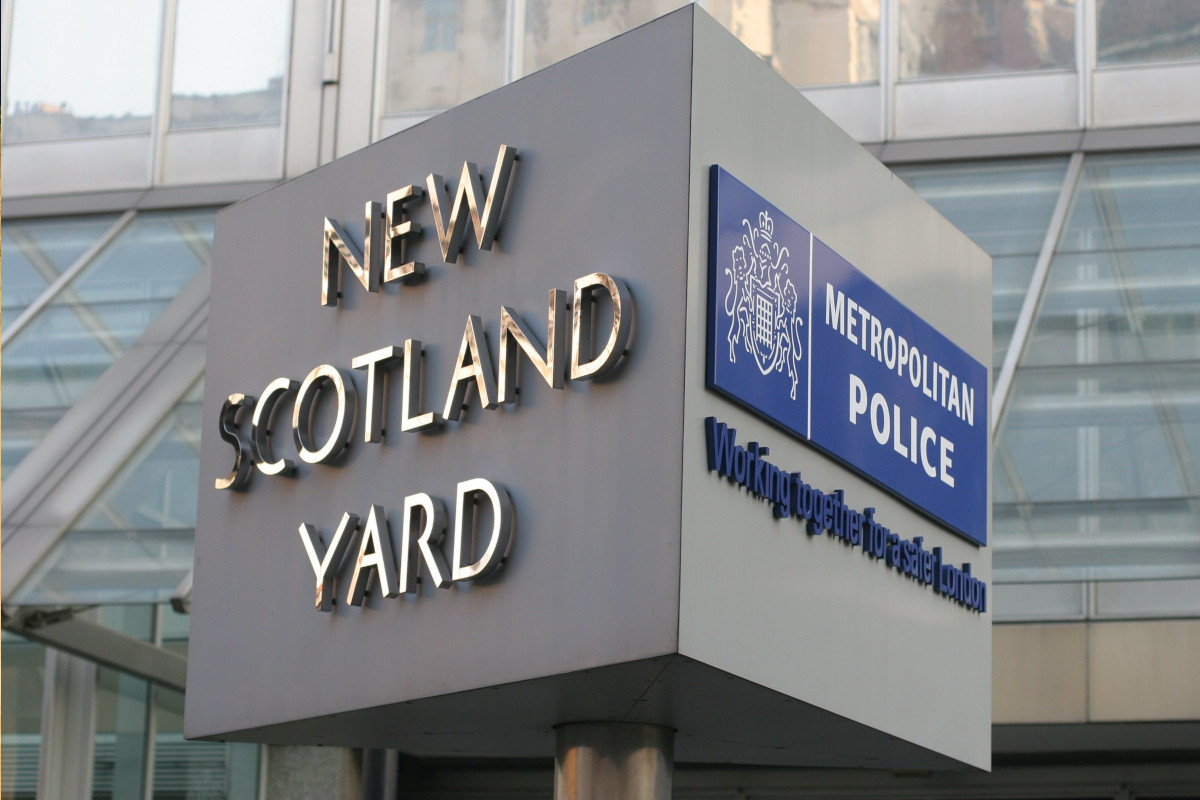 Kate Wilson, who was spied on by six undercover police officers between 2003 and 2009 - and deceived into an intimate relationship with one of them, Mark Kennedy - has won her legal battle against the Metropolitan Police, with a court finding the force responsible for "a formidable list" of human rights violations during an "unlawful and sexist" operation.
04 November 2020
Three police networks focused on covert surveillance activities are to merge and start reporting to the Council of the EU's Law Enforcement Working Party (LEWP). The group will include representatives of every EU and Schengen member state and - at least for the time being - the UK. Operational cooperation and training on issues such as "Non-Police Behaviour, Low-Light Capacity, Rural Surveillance and Counter Surveillance" will be extended through the move.