Home

/

News

/

2023

/

February

/

"If I had known he was in the police, I would never have got involved with him."
"If I had known he was in the police, I would never have got involved with him."
Topic
Country/Region
02 February 2023
Clara is an anarchist activist, member of La Cinètika and involved in the scout movement. She was in a year-long relationship with Daniel Hernández Pons, recently unmasked as an undercover police officer infilitrating social movements in Barcelona.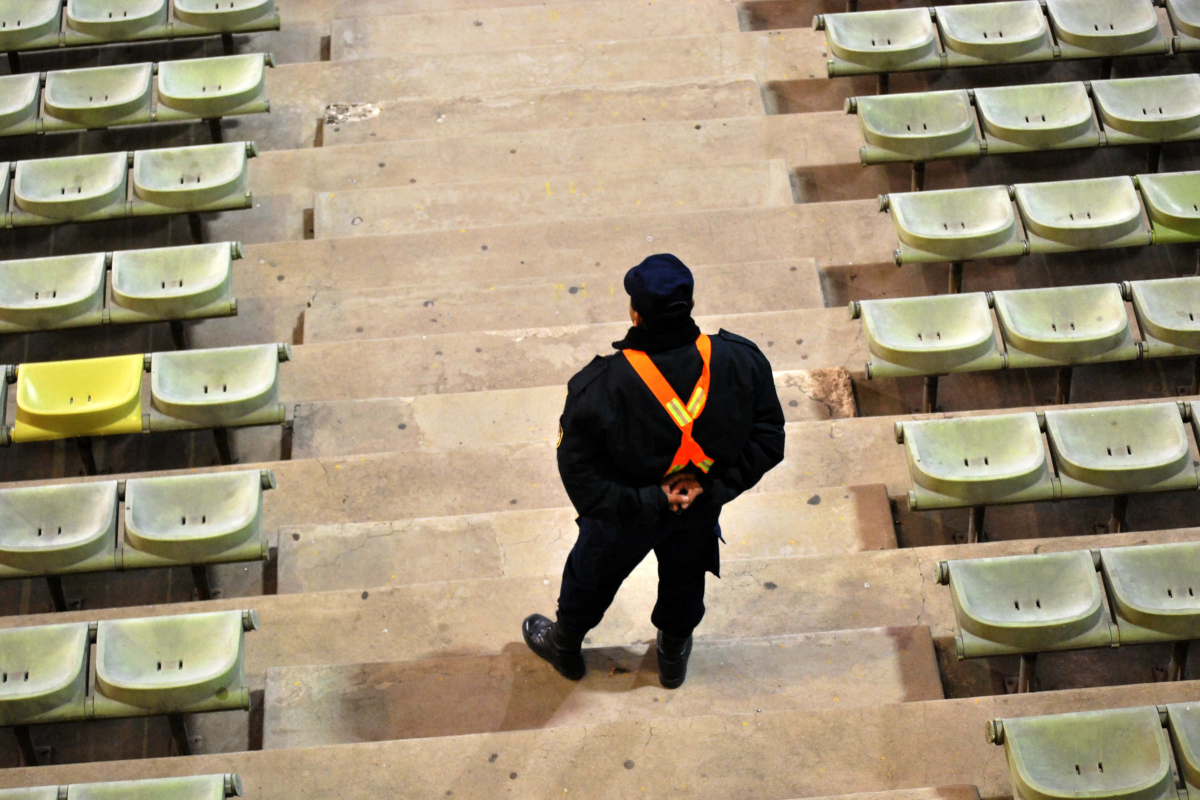 Image: Damian Zanini, CC BY-SA 2.0

---
Originally published in La Directa no. 562 (30 January 2023) as "Si hagués sabut que era policia, mai hi hauria mantingut una relació". Investigation and interview: Jesús Rodríguez, Gemma Garcia, David Bou. Translation: Michael O'Doherty-Stewart. Published with the permission of La Directa.
Editor's note: the case has striking parallels with many of the undercover policing operations exposed in the UK over the last decade-and-a-half, in which women were "deceived into long term intimate relationships with undercover police officers who were infiltrating environmental and social justice campaign groups." The Undercover Policing Inquiry is ongoing.
See the accompanying report: Second undercover police officer spying on Barcelona activists unmasked
---
How did you meet Daniel Hernández?
It was at the end of November 2020, at an assembly in La Cinètika where we working on a guide for the prevention and handling of patriarchal violence. One of our first dates, in December 2020, coincided with a protest about the warehouse fires in the Gorg neighbourhood of Badalona. I remember him arriving wearing a Palestinian scarf. We hooked up that same day. It was an intense week, we saw each other every day.
What did he tell you about his life in Mallorca?
He showed me some pictures from when he was a teenager and one of an alleged ex of his. Now that I think about it, his tattoos also made him seem normal. One day he told me that his dad was dead, that he [his dad] had been a bit of a prick and that, although he still talked to his dad's family, his mum didn't. That's why over Christmas he went to Granada and Mallorca, to see both sides of his family.
Was he vocal about his political opinions?
We hardly talked about politics and, when we did, he always told me I was right. His general approach was to make jokes about everything and end up saying the same thing as me. Now I realise that at first he wasn't politically aware at all, but I also think that he picked things up along the way.
How would you describe his personality?
An extrovert, attentive, very kind to everyone and willing to help. He was very nice and talkative. He earned everyone's trust with ease and he even told me that people would come to him to tell him their "hard-luck stories". He really looked out for me. He was the kind of guy you wouldn't think exists.
What did he get up to in his free time and how did he behave?
When we were together he wasn't so into partying, he made plans with me and my pals, he adapted. That said, I went out partying with him and he would end up getting pretty drunk. I don't do drugs and he always told me that he didn't really do them either, but other people subsequently told me that he did much more than he let on. One of his favorite t-shirts was one that said 'MonoPoly,' a play on the [Spanish] words for monkey and police officer.
You travelled together to Mallorca. What do you remember about that trip?
I told him that he had to show me Mallorca, and I went from 6 to 9 August 2021. He left a few days before me and came to pick me up at the airport with this big, spotless car which he said belonged to a relative of his. We met an alleged friend of his in a bar for a mojito and he left us the keys to a house in Montuïri. Dani wanted me to meet the person he said was his mother on the outskirts of Palma, but I didn't feel like it and I said no. He got very upset about that.
Why did your relationship come to an end?
On 24 October 2021, he asked me for a few days to think about things and we broke up officially on 28 October. Our relationship had always been affected by his distrust of the bond I had with my ex. He always told me that he "was the only one who loved me" but that I didn't love him enough, and that made me feel very guilty.
How did the breakup affect you?
I stopped going to the dinners at La Cinètika because I didn't want to see him. The whole neighbourhood was thinking, "Poor Dani, he's having a hard time because of Clara." I stepped back a little to respect his space and stopped going to the social centre in order to avoid seeing him. He stopped going to the assemblies, but continued to go to the dinners and became very involved in one of the film projects, which allowed him to hold the keys to the space.
How has finding out he was an undercover police officer affected you?
It's something that has caused me a lot of fear and anxiety. When I see a police officer now I get very agitated, and my confidence has been affected too. I feel very used, he used us as women and as activists, it makes me feel disgusted and defenceless. If he wanted to spy on us – which I think would be serious enough on its own – he didn't need to get so intensely involved with people, he did a lot of things that weren't necessary. I find it hard to understand that you would get so involved in other people's lives. It makes me remember how much he would insist on being with me, telling me that he loved me and wanted a relationship. He even got to know my parents and my sister. If I had known he was in the police, I would never have got involved with him. I wasn't able to make an informed decision. I get flashes of having introduced him to people very close to me. Nothing can justify the state and the police infiltrating my personal life. I feel like he raped me, I've been with someone who I now realise I didn't know at all, and that makes me genuinely afraid. What he has done to me as a woman is very serious, but I think it is equally serious how he embedded himself in the lives of his friends and the political activities of spaces like La Cinètika. I feel knocked for six, but our collective response gives me strength.
Further reading
02 February 2023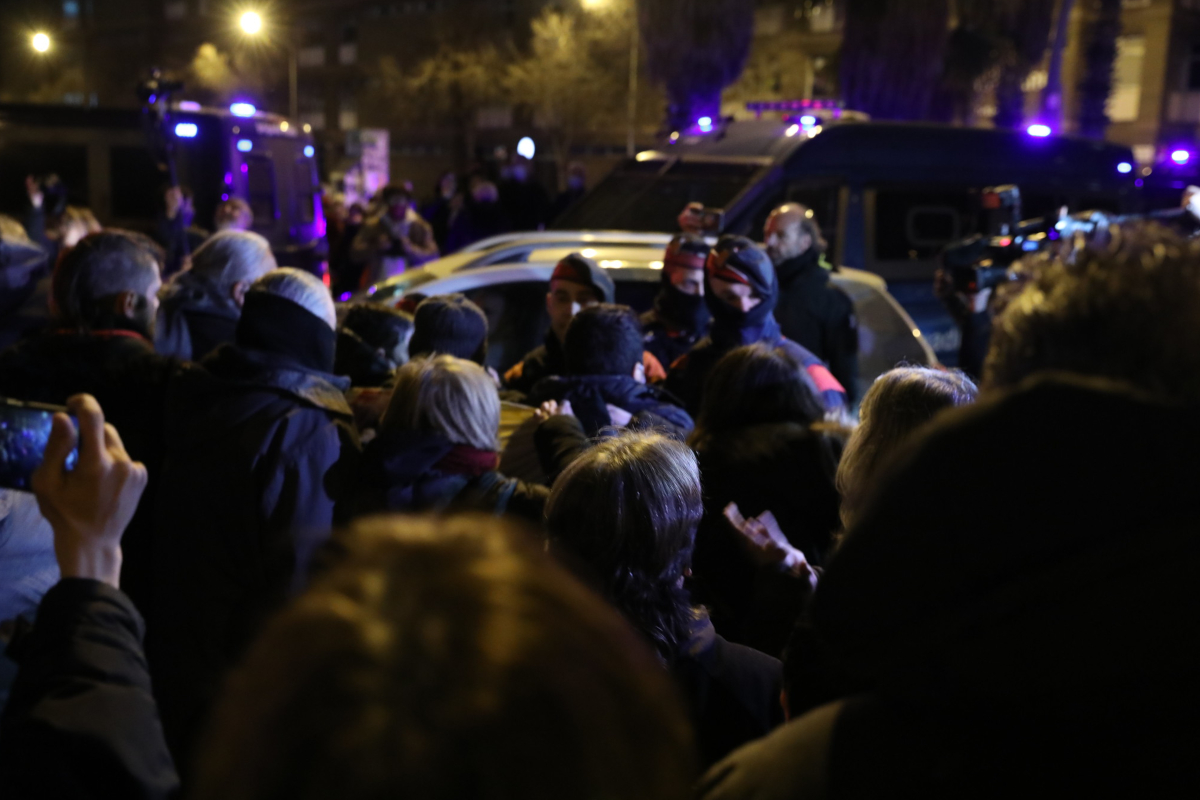 An officer of the Spanish National Police Corps infiltrated activist groups in Barcelona over a three-year period, joining the social centre La Cinétika in 2020 and initiating sexual relationships with women that facilitated his participation in assemblies, events and demonstrations.
10 September 2020
A new book by French journalist Valentin Gendrot chronicles the six months he spent working undercover as a police officer in Paris, where police violence "was so frequent it became almost banal".
13 August 2020
One of the women deceived into a long-term relationship by an undercover police officer has waived her anonymity and, in an interview with The Scotsman, has revealed her experiences with a 'spycop' who went by the cover name Carlo Neri.