German court to rule on UK spycop's operations
Topic
Country/Region
26 January 2022
A court is to examine the legality of outed spycop Mark Kennedy's activities in Germany, where he was present on multiple occasions between 2003 and 2009. The case concerns Kennedy's spying on Jason Kirkpatrick, as the latter coordinated press coverage around protests in 2007 and 2008.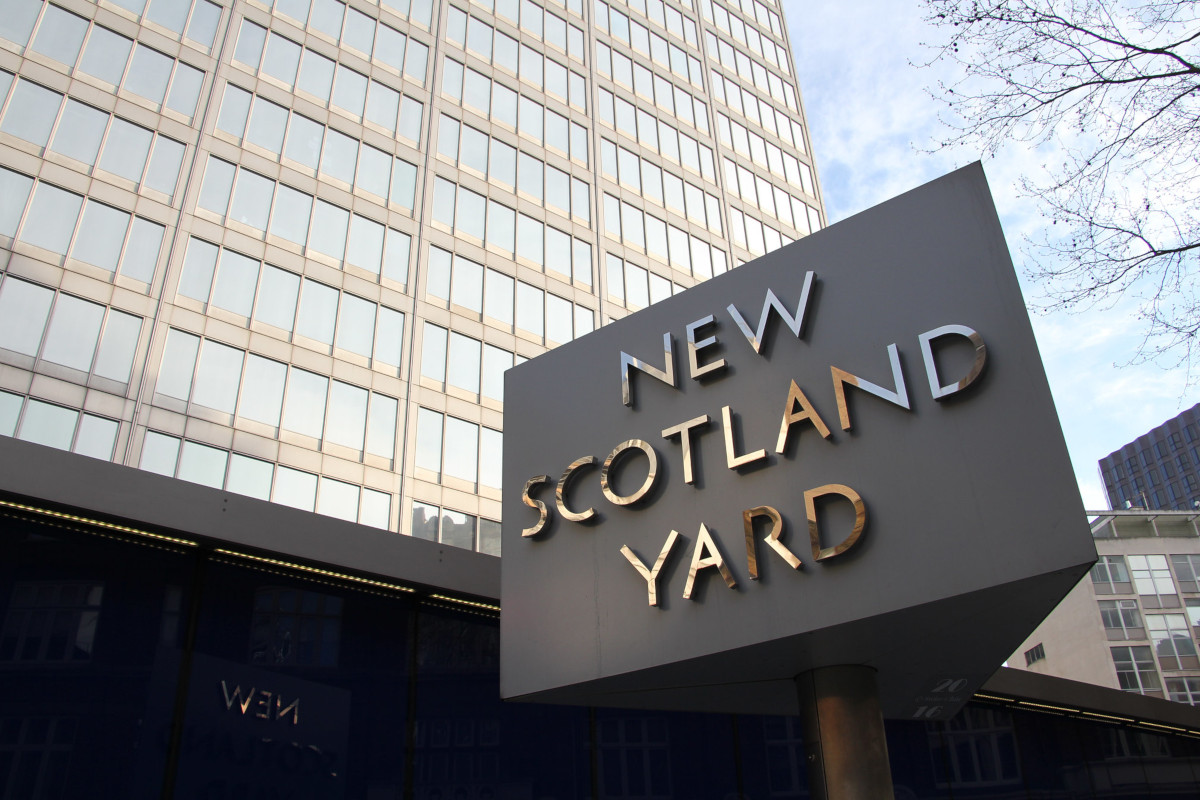 Press release circulated by Campaign Opposing Police Surveillance, 26 January 2022. For an overview of Kennedy's operations in Europe (from July 2014) see: Secrets and lies: undercover police operations raise more questions than answers (pdf)

A court in Schwerin, Germany will decide this week whether a British undercover police officer's spying was legal under German law. [1]
Spycop Mark Kennedy infiltrated activists across Europe during his deployment from 2003 to 2009. The German court hearing is the culmination of a ten-year legal battle by climate campaigner and media activist Jason Kirkpatrick, who was targeted by Kennedy while coordinating press coverage during 2007 protests against a G8 summit in Germany.
The long-running scandal has exposed fifty years of police officers living as political activists for years on end, and taking key roles in organising campaigns. More than a thousand groups and political parties have been spied on since 1968. [2] The issue is the subject of an ongoing public inquiry at which Kirkpatrick is a core participant. [3]
Kennedy is already notorious in the UK for going deep undercover among climate campaigners in the 2000s, during which time he unlawfully deceived several women he spied on into long-term relationships. [4] The Investigatory Powers Tribunal recently ruled that authorisations relating to Kennedy "were fatally flawed and the undercover operation could not be justified as 'necessary in a democratic society'." [5]
Kennedy was also 'hired out' by British police to forces in at least nine other countries, including Germany. Irish police have admitted that they did not disclose his work for them to the government of the day. [6] Whether the German police were any more transparent is one of the questions Kirkpatrick is hoping to have answered on Friday.
Jason Kirkpatrick said:
"The recently released police files clearly show that they knew I was not known to be organising protests, and was doing normal journalistic work like writing articles and coordinating media. [7] The police, whether in the UK, Germany, or anywhere else, should not be using such extreme tactics to actively sabotage climate protest movements. The power to end such tactics lies in the hands of top police chiefs and heads of state, and they must stop such measures."
Kirkpatrick has a clear message to both PM Boris Johnson and the German chancellor Olaf Scholz:
"You shouldn't allow climate change activists to be spied on. It's you who is responsible for stopping this abuse done upon good-willed people by the police - get it sorted."
Lois Austin, from Campaign Opposing Police Surveillance which speaks for those who were targeted by spycops, said:
"Time and again Mark Kennedy's spy operations against activists have been labelled by the police and courts as violating human rights, resulting in police apologies and large payouts to victims. In September 2021 the Investigatory Powers Tribunal stated Kennedy's targeting of activist Kate Wilson 'was neither necessary nor proportionate, it was one of the most substantial and gravest interferences of its kind' and was 'abuse of trust of the highest order'." [8]
Austin continued:
"With UK courts finding multiple failings done by Kennedy and senior officers, it should be clear that German courts need to follow the precedents of those courts, and agree that Kennedy violated the human rights of Jason Kirkpatrick."
ENDS
NOTES TO EDITORS
1. The German court's press release has been posted on Jason Kirkpatrick's Twitter:
https://twitter.com/SpiedUpon/status/1483447534890721282?s=20 (original German)
https://twitter.com/SpiedUpon/status/1483560381272530956?s=20 (English translation)
2. Although the Undercover Policing Inquiry has told lawyers for voctims of spycops that more than 1,000 groups were targeted, it has refused to publish the list. In 2019, The Guardian worked with researchers to compile as complete a list as possible.
https://www.theguardian.com/uk-news/ng-interactive/2018/oct/15/uk-political-groups-spied-on-undercover-police-list
3. The Undercover Policing Inquiry was announced in 2014 by then-Home Secretary Theresa May. Around 200 of the most significantly affected people have been designated core participants, including Jason Kirkpatrick
https://www.ucpi.org.uk/individuals/jason-kirkpatrick/
4. In 2015, the Metropolitan Police apologised and reached settlements with a number of women deceived into relationships by undercover officers, including 'Lisa' and 'Naomi' who had been in relationships with Kennedy: 'Met Police apology for women tricked into relationships', BBC News, 20 November 2015
https://www.bbc.com/news/uk-34875197
In 2017, they extended this to Sarah Hampton: Letter from T/Assistant Commissioner Fiona Taylor, 19 January 2017
https://www.yumpu.com/xx/document/view/56826058/letter-from-ac-taylor-to-bindmans-llp-19jan17
This week, they settled with Kate Wilson: 'Met Police: Deceived activist Kate Wilson awarded compensation', BBC News, 25 January 2022
https://www.bbc.com/news/uk-england-nottinghamshire-60132610
5. 'Deceived activist Kate Wilson wins tribunal against Met Police', BBC News, 30 September 2021
https://www.bbc.com/news/uk-england-nottinghamshire-58749590
6. 'Ministers kept in the dark over British spy', The Times, 13 April 2017
https://www.thetimes.co.uk/article/ministers-kept-in-the-dark-over-british-spy-6kp5shhgt
7. See extract from UK police internal document posted by Jason Kirkpartick on Twitter, 5 January 2022
https://twitter.com/SpiedUpon/status/1478780365389144070?s=20
8. Judgment, Case No: IPT/11/167/H, Investigatory Powers Tribunal, 30 September 2021
https://www.statewatch.org/media/2799/uk-spycops-ipt-judgment-30-9-21.pdf

CONTACTS:
Jason Kirkpatrick
jfkeuro [at] gmx.net
Twitter: @spiedupon

Lois Austin
Campaign Opposing Police Surveillance
loistuscaustin [at] gmail.com

COURT CASE DETAILS:
Case name: Kirkpatrick vs. State of Mecklenburg-Vorpommern
Deutsch: (Kirkpatrick ./. Land Mecklenburg-Vorpommern)
Case number (Aktenzeichen): 7 A 2862/16 SN
Friday (Freitag), 28 January 2022, 10.00

Press Speaker (Stellv. Pressedezernent) Voetlause
Tel.: +49(0)385/5404-2390, Reception (Zentrale) +49(0)5404-0
E-Mail: pressesprecher [at] vg-schwerin.mv-justiz.de

Court in the City of Schwerin, Germany / (Verwaltungsgerichts Schwerin), Hall (Saal) VI
Tel.: +49(0)385/5404-0
Fax: +49(0)385/5404-2005
Wismarsche Straße 323a
19055 Schwerin, Germany
---
Image: Can Pac Swire, CC BY-NC 2.0