Home

/

News

/

2022

/

June

/

Frontex not subject to human rights clause in mapping contract with Italian university
Frontex not subject to human rights clause in mapping contract with Italian university
Topic
Country/Region
09 June 2022
Last year protests broke out at Turin Polytechnic University when a professor denounced a contract between EU border agency Frontex and a consortium that included one of the university's departments. In response, a human rights clause was belatedly introduced into the two-year, four million euro contract - although Frontex denies having seen any such clause or other documents produced by the consortium.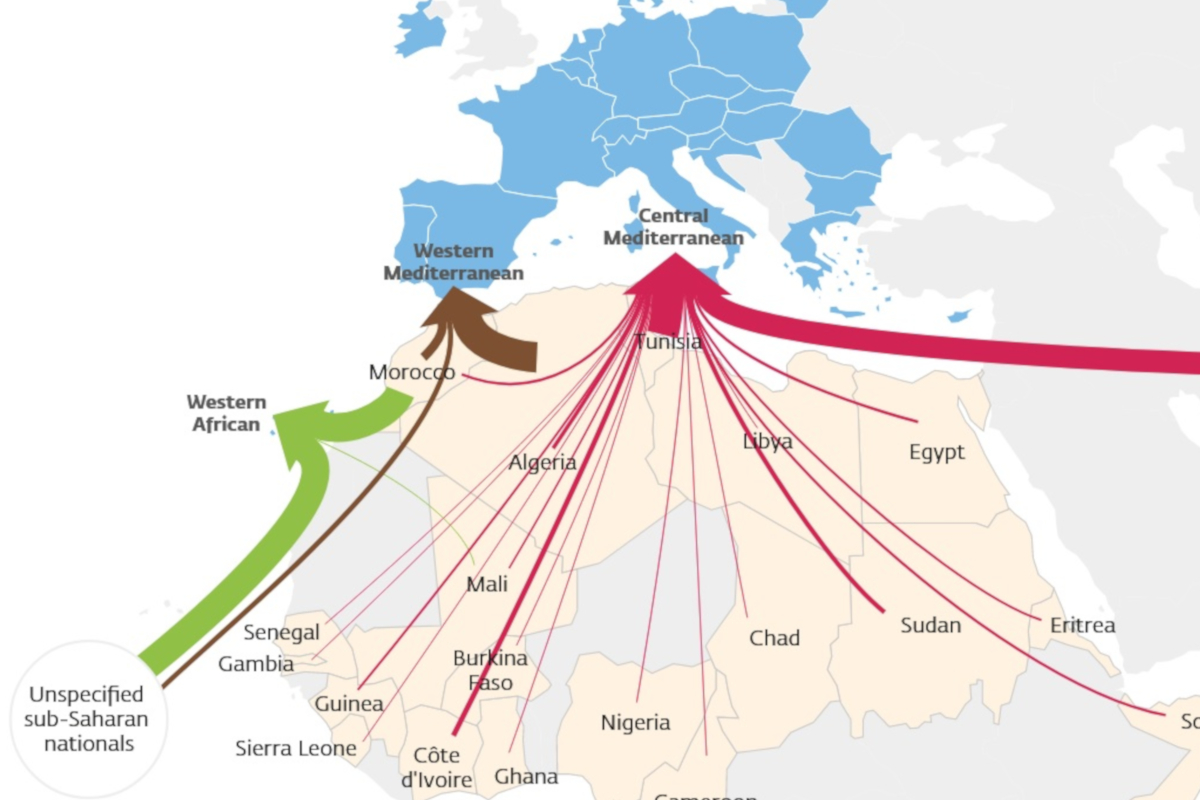 On 7 June, Altreconomia published a follow-up report on the controversial consortium agreement contract involving Ithaca, Link and Turin Polytechnic University's inter-faculty Department on Science, Projects and Territorial Policies to provide Frontex with mapping services.
At the meeting of the academic senate of Turin Polytechnic on 14 December 2021, it was claimed that a "binding" human rights clause introduced in the two-year contract, which is worth four million euros, would guarantee that research products would not be inappropriately used.
In the meantime, in March this year, cooperation began, with two orders made by Frontex for 39 maps. However, when Altreconomia asked the EU's border agency about the human rights clause, Frontex explained that it did not hold any documents concerning the consortium agreement, whereas the Polytechnic replied on 23 May that signature of the consortium agreement would include a binding human rights clause in its first article.
The clauses in question include a commitment to human and fundamental rights, to the integrity of research, as well as rejecting "any form of discrimination," and it was claimed by the Polytechnic that they would apply to the service providers and to the agency. However, Frontex denies receiving such a document and does not appear to be bound by it, because it only concerns the three bodies that form the consortium.
The cartography provided by the Italian consortium would become property of the EU and details are provided about its possible uses and the possibility for Frontex to modify, summarise, divide, publish parts on websites or other works, or add elements to the material provided.
These possible alterations and potentially problematic uses were at the core of Professor Michele Lancione's complaints, as the first person who first opposed the contract within the Turin Polytechnic due to its implications. Frontex's maps (one of which illustrates this article) have been heavily-criticised by the academics Henk van Houtum and Rodrigo Bueno Lacy for neglecting "scientific accuracy" in favour of "the schematic efficiency of an oversimplified diagram to deliver a simple message: an existential confrontation between friends and foes," summoning up images of an "invasion".
The first two orders that have been submitted by Frontex are for five small-scale maps and two large-scale maps, and they were followed by an order to print 1,090 professional maps and to produce 20 reference maps (large and small scale), nine thematic maps and a "map book".
Some maps concern borders, administrative divisions, city and place names, modes of available transportation and geographical traits of the terrains (coast, mountain, etc.); instead, the thematic maps should indicate the spatial variability of a theme or phenomenon, which may include migration, crime, nationality, operations, search-and-rescue, etc. Infographics involving the incorporation of map contents and data are also part of the picture.
The author of the Altreconomia article, Luca Rondi, stresses that as the deal begins functioning as envisaged, Frontex has come under renewed scrutiny and its executive director has resigned following evidence of human rights violations, cover-ups and a report by the EU's anticorruption office (OLAF), that also raised issues including lavish spending and harassment within the agency.
Rondi concludes that although Turin Polytechnic may pretend not to be violating the principle of non-discrimination through its last-minute human rights clause, it will not be effective due to the activities of its end user and the recent statement of European Commissioner for Promoting the European Way of Life, Margaritas Schinas, that no real changes in operations at the EU's borders are planned because "external borders must be protected!"
Source
---
Image: Frontex Risk Analysis 2021