Home

/

News

/

2022

/

April

/

EU: AI Act: Plans to loosen controls on law enforcement use of artificial intelligence
EU: AI Act: Plans to loosen controls on law enforcement use of artificial intelligence
Topic
Country/Region
07 April 2022
The French Presidency is aiming to loosen restrictions on law enforcement use of "artificial intelligence" technology, with a proposal circulated earlier this week to modify certain provisions in the Commission's proposal. The proposed changes would make it easier to deploy mass biometric surveillance technology in public, and significantly reduce the transparency obligations placed upon the authorities, amongst other things.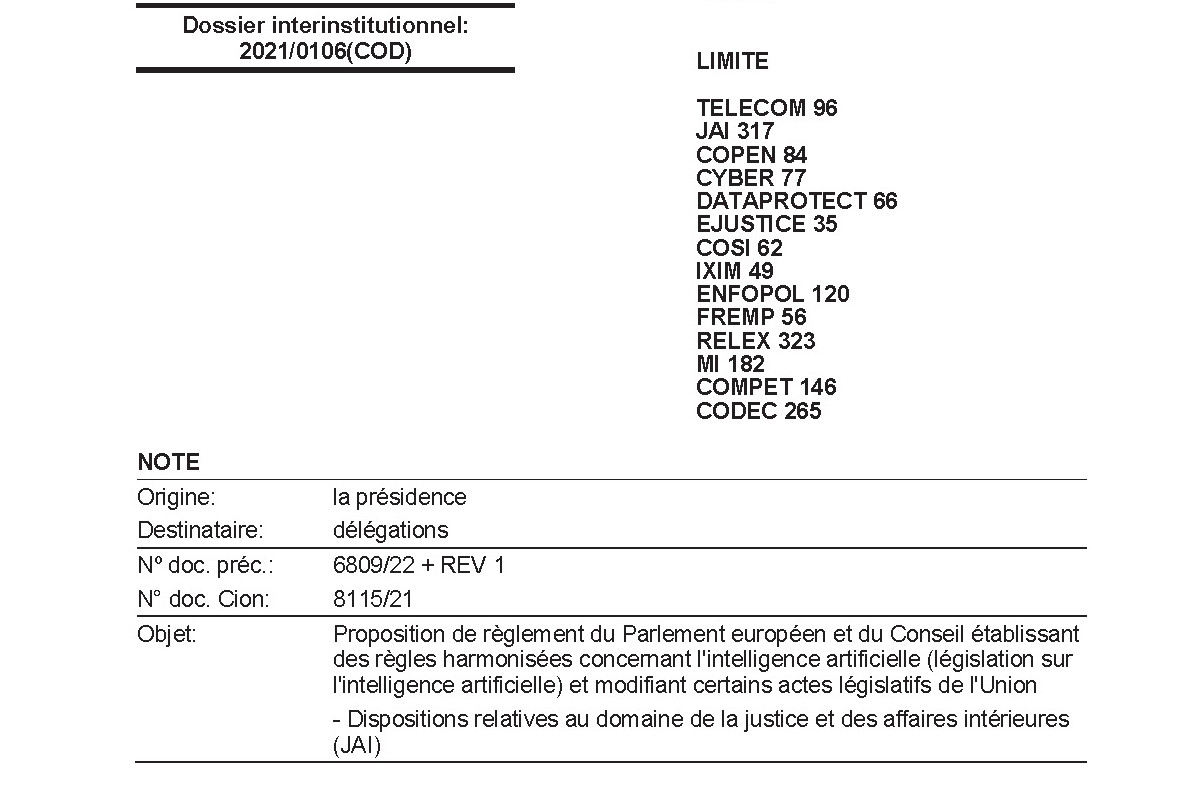 The plans were first revealed by EurActiv, in an article that also explains the main points of the Presidency's proposed changes. Statewatch is making the full-text of the document available to the public.
The EurActiv report notes (all emphasis added):
"On the sensitive use of biometric identification systems, the definition was modified to explicitly exclude ID verifications and checks, for instance, to access airport security or unlock a smartphone."
And:
"The document significantly broadens the exception under which biometric recognition might be used, removing the specific example of missing children and the reference that the threat needs to be 'imminent'. Ensuring the safety of physical infrastructure was added in the exception.
Moreover, the use of biometric identification systems for the location of a criminal suspect was extended from the original text that required the criminal offence to fall under the scope of a European arrest warrant to any criminal offence that might lead to a detention period of at least five years."
Under the original proposal, an EU-wide, publicly-accessible database would also be set up with information on high-risk systems that have been deployed. However, the Presidency would like to exclude high-risk systems for law enforcement or migration and asylum from being included in the system - amongst many other proposed changes to the text.
The document is due to be discussed at a meeting of justice and home affairs representatives today.
Documentation
Further reading