Home

/

News

/

2022

/

February

/

EU: AI Act: Presidency compromise text on providers and users of high-risk AI systems
EU: AI Act: Presidency compromise text on providers and users of high-risk AI systems
Topic
Country/Region
17 February 2022
On 3 February, the French Presidency of the Council circulated a compromise text of Chapter 3 of the proposed Artificial Intelligence Act, covering with the obligations of users and providers of high-risk systems.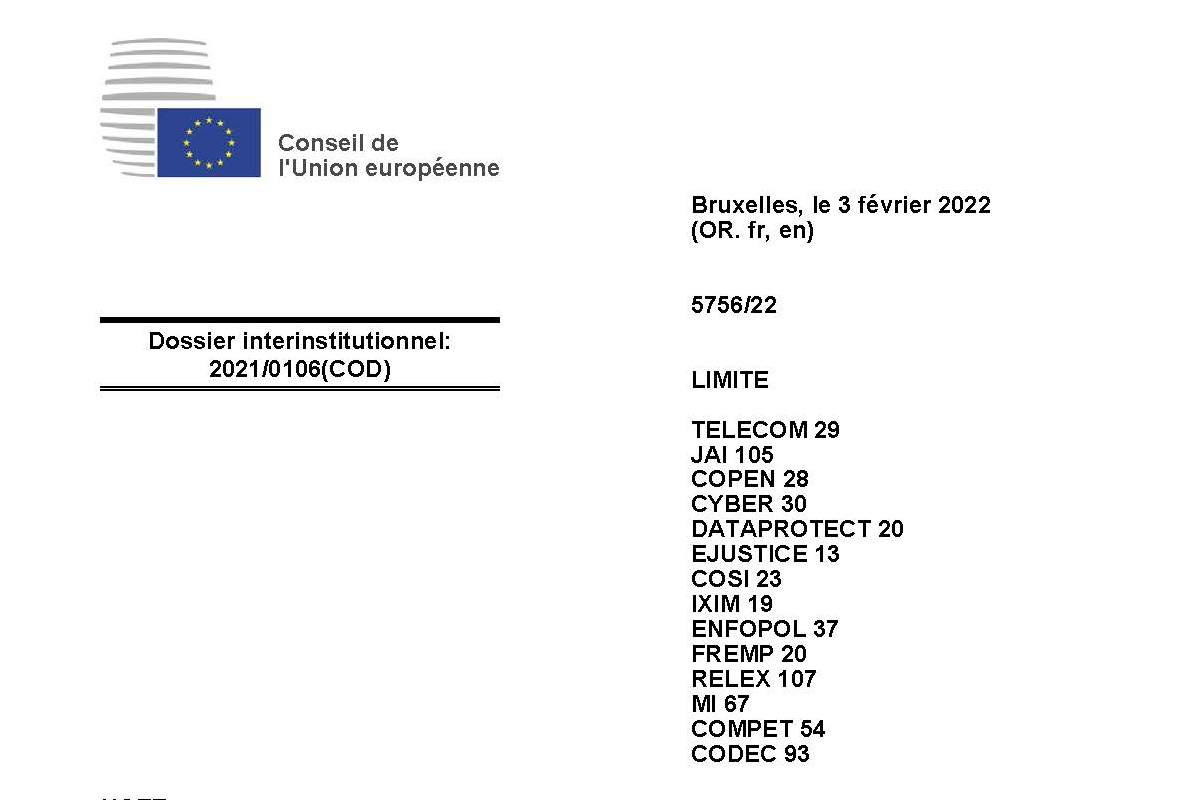 NOTE origine: la présidence destinataire: délégations: Proposition de Règlement du Parlement européen et du Conseil établissant des règles harmonisées concernant l'intelligence artificielle (législation sur l'intelligence artificielle) et modifiant certains actes législatifs de l'Union - Texte de compromis de la présidence - Articles 16-29 (Council doc. 5756/22, LIMITE, 3 February 2022, pdf):
"4. La présidence française a maintenant achevé la rédaction de la troisième partie de la première proposition de compromis, portant sur les articles 16 à 29, qui figure en annexe du présent document.
5. La présidence française invite les délégations à débattre des modifications qu'il est proposé d'apporter aux articles 16 à 29 lors de la réunion du WP TELECOM du 10 février 2022.
6. Les modifications apportées par rapport à la proposition de la Commission sont signalées comme suit dans le document : les ajouts sont en gras et les suppressions sont barrées."
Further reading