Home

/

News

/

2023

/

February

/

"Police have crossed the line": Statement on police infiltration in social movements in recent years in Barcelona
"Police have crossed the line": Statement on police infiltration in social movements in recent years in Barcelona
Topic
Country/Region
16 February 2023
Following recent revelations about undercover police officers infilitrating social mvoements by using sexual and intimate relationships as cover, 88 organisations - including Statewatch - have joined a statement initiated by the legal centre Irídia calling for a "thorough, effective and independent investigation" and for an end to "any further police operations of a similar nature". Two undercover officers have been unmasked in Barcelona in the last nine months, and more recently another was outed in Valencia. Referring to similar cases in the UK, the statement notes that "the infiltration of police officers into social and political movements is a practice that has also been used in other countries."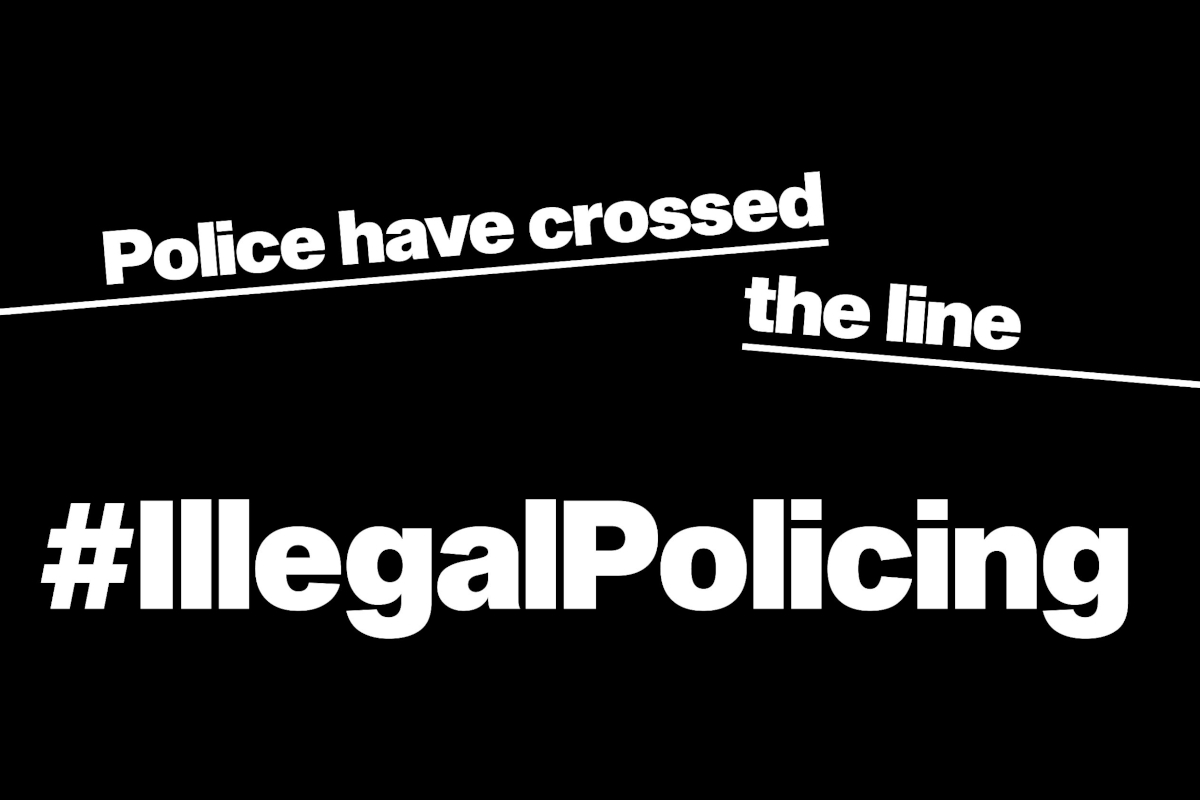 This statement was first published by Irídia. Castilian and Catalan below.

---
88 organisations declare their support for the five activists bringing legal action over the infiltration of social and labour movements by a police officer from the Spanish National Police Corps in Barcelona. The undercover officer used intimate, sexual relationships, to create and consolidate a bond of trust with those movements. His actions were endorsed and backed up by the rest of the police structure. The police officer's activity was documented from May 2020 to October 2022, thanks to an investigation conducted by the newspaper, La Directa.
On 31 January 2023, five of the activists, human rights defenders and union rights affected by the police operation, started criminal proceeding against the police officer for: systematic sexual abuse, torture and offences against moral integrity, the crime of discovery and disclosure of secrets, and constrainting their civic rights, including a breach of freedom of association. Criminal charges, which have also been filed against the police officer's superiors, count on the legal support of Irídia - Centre for the Defence of Human Rights and the CGT (General Confederation of Labour Union).
In light of the seriousness of these violations, the organisations and collectives undersigned state that:
In this case, the police operation reveals clear gender discrimination that serves a dual purpose. Firstly, to obtain information and to manipulate civil society and the organisation of different social movements in Barcelona. Secondly, to punish women involved in such collectives and struggles.
Using intimiate, sexual relationships for the purpose of state espionage stems from sexism in the police and the institutional violence that currently exists in Spain. In this case, sexual violence is institutional violence because the acts were perpetrated by a police officer in the exercise of his duties, which were authorised, endorsed and permitted by the institutional structure to which he belongs.
Such police operations are unnecessary and unjustifiable in any democracy, and they undermine the rule of law, as they promote the use of tactics aimed at persecuting political dissent; and human rights defenders, as well as reducing the space for civil society and its ability to organise.
Although we know that state surveillance is currently a reality in Spain (through the use of programmes such as Pegasus and the discovery of two other infiltrated police officer, uncovered by La Directa on 7 June 2022 and 13 February 2023), this case represents a significant escalation because of the extent to which individual and collective rights are affected and the impact it has on the people directly affected and on the movements themselves.
This is not an isolated case. Although this kind of infiltration should be considered an exceptional resource, subject to very strict and specific conditions, the infiltration of police officers into social and political movements is a practice that has also been used in other countries. Particularly noteworthy is the precedent set in the United Kingdom, where, in 2021, the Investigatory Powers Tribunal concluded that the deployment of Mark Kennedy, an undercover officer who had had relations with several women, one of them lasting more than six years, violated five fundamental human rights: the prohibition on torture and/or inhuman and degrading treatment, the right to a private and family life, freedom of expression, freedom of association and assembly, and the prohibition on discrimination, in this case on grounds of sex.
These events show that all citizens and associations are at risk of becoming victims of these arbitrary and abusive violations. In this way, the use of such operations intimidates and has a chilling effect on citizens, significantly restricting civil society's political space. As in the UK, this case should generate public debate on the limits and control of policing in a state governed by the rule of law and democracy.
The undersigned organisations note that the Spanish state has crossed a lines in terms of the violation of fundamental rights, exploiting intimate and sexual relationships to monitor political dissident. It is essential to expose, name, and challenge this type of police strategy, integrated into a state policy, as well as the specific gender-based violence it entails, in order to demand truth, justice, reparation and, above all, prevent these events from happening again.
It is important to remember that international law establishes a duty on state to investigate effectively and thoroughly in order to comply with their obligations to the victim and, also, to society, in their obligation to prevent future violations, as take action in the face of the most serious human rights abuses.
The UN Special Rapporteur on the rights to freedom of peaceful assembly and of association noted, in his follow-up mission to the UK in 2017, that such operations can cause profound and irreparable harm, both "to the survivors and to the well-being of the general population with respect to the free exercise of the rights to freedom of peaceful assembly and of association, given the increased levels of mistrust" resulting from the public awareness of the case. He noted that in these cases "the harm can only be partially remedied through a process of real and transparent accountability for those affected, as well as reparation."
In view of the above, the 88 undersigned organisations call on Spain to:
Take responsibility in the light of the seriousness of the case and respond with consequences for the perpetrators, punishing these offences with appropriate penalties, which take into account the gravity of the offences; and to comply with its duty to produce a public explanation of the facts.
Fulfil its obligation to conduct a thorough, effective and independent investigation, with the objective of disclosing the extent of the operation, and to take the necessary measures to ensure effective reparations for the affected persons and movements.
Immediately cease any further police operations of a similar nature and set up the necessary safeguards to ensure that they are not repeated.
---
Comunicado ante la infiltración policial continuada, durante años, en los movimientos sociales del Estado español 
88 organizaciones muestran su apoyo a las cinco activistas que han denunciado la infiltración durante varios años en movimientos sociales y sindicales libertarios de Barcelona por parte de un agente del Cuerpo Nacional de Policía. El agente utilizó las relaciones sexoafectivas como forma de iniciar y/o consolidar el vínculo de confianza con los movimientos, con el aval y cobertura del resto de la estructura policial. La actividad del policía se ha podido documentar entre mayo de 2020 y octubre de 2022, gracias a una investigación realizada por el medio de comunicación La Directa.
El 31 de enero de 2023 cinco de las activistas defensoras de derechos humanos y derechos sindicales afectadas iniciaron un procedimiento penal contra el agente de la policía por delitos de abusos sexuales continuados, de tortura o subsidiariamente contra la integridad moral, de descubrimiento y revelación de secretos y, finalmente, de impedimento del ejercicio de los derechos cívicos, entre el que destaca la vulneración de la libertad de asociación. La querella interpuesta, que también se dirige contra el superior jerárquico del agente, cuenta con el apoyo jurídico de Irídia - Centro para la Defensa de los Derechos Humanos y el sindicato CGT (Confederación General del Trabajo).
Ante la gravedad de los hechos expuestos, las entidades y colectivos firmantes quieren manifestar que:
En este caso, dicha operación policial se centra en una clara discriminación de género y responde a un doble objetivo. En primer lugar, conseguir información e incidir en la sociedad civil y el tejido asociativo de diferentes movimientos sociales y sindicales de Barcelona. En segundo lugar, castigar y señalar el hecho de ser una mujer vinculada en unos colectivos y luchas determinadas.

Utilizar las relaciones sexoafectivas con finalidad de espionaje estatal es resultado de la violencia policial e institucional sexualizada existente en el Estado español. En este caso, la violencia sexual se vincula con la violencia institucional porque las conductas y los hechos ocurridos fueron perpetrados por parte de un agente de la policía en ejercicio de sus funciones, con indicios de estar autorizados, avalados y permitidos por la estructura institucional a la que pertenece.

Este tipo de operaciones policiales son innecesarias e injustificables en cualquier Estado de derecho y democracia, ya que promueven la instauración de herramientas destinadas a la persecución de la disidencia política, las defensoras y defensores de derechos humanos, así como la reducción del espacio de la sociedad civil y su capacidad para organizarse.

Si bien sabemos que el espionaje estatal es una realidad en el Estado español (con el uso de programas como Pegasus y el conocimiento de otros dos policías infiltrados en Barcelona y Valencia, destapados por La Directa el 7 de junio de 2022 y el 13 de febrero de 2023), este caso supone un salto cualitativo en la implementación de estrategias policiales y represivas, por la afectación de los derechos individuales y colectivos y el impacto que genera en las personas directamente afectadas y en los propios movimientos.

Estos hechos no son un caso aislado. A pesar de que deberían ser un recurso excepcional y sometido a condiciones muy estrictas y determinadas, la infiltración de agentes de policía en los movimientos sociales y políticos es una práctica que también se ha utilizado en otros países. Es especialmente destacable el precedente en Inglaterra, en el que en 2021 el Investigatory Powers Tribunal concluyó que en el caso de Mark Kennedy, un agente encubierto que mantuvo relaciones con varias mujeres, una de ellas durante dos años, se habían vulnerado hasta 5 derechos fundamentales: la prohibición de  la tortura y/o los tratos inhumanos y degradantes, la vida privada y familiar, la libertad de expresión, la libertad de asociación y reunión y la prohibición de la discriminación, por tratarse de una discriminación sexista.

Los hechos ocurridos ponen en evidencia que toda la ciudadanía y el tejido asociativo es susceptible de convertirse en víctima de este tipo de vulneraciones, tan arbitrarias como abusivas. De esta manera, el empleo de este tipo de operaciones produce un efecto intimidatorio en la ciudadanía y restringen, así como reducen, el espacio cívico. Tal como en Inglaterra, este caso debería promover el debate público sobre cuáles deberían ser los límites y el control de la policía en un estado de derecho y democrático.
Las organizaciones firmantes constatan que el Estado español ha traspasado todas las líneas rojas por lo que respecta a la vulneración de derechos fundamentales, llegando al extremo de utilizar la explotación de relaciones sexoafectivas con la finalidad de monitorear a la disidencia política. Por ello, se considera que es esencial exponer, nombrar, reconocer y señalar el empleo de este tipo de estrategias policiales, integradas en una política de Estado, así como esta forma específica de violencia de género, a fin de exigir verdad, justicia, reparación y, por encima de todo, que estos hechos no se vuelvan a repetir.
Es importante recordar que el derecho internacional establece el deber de investigar de forma efectiva y exhaustiva como una doble exigencia para los Estados: para cumplir con las obligaciones de investigar y rendir cuentas en el caso individual de la víctima y, por otro lado, cumplir con sus obligaciones de diligencia para prevenir futuras violaciones, a la vez que actuar ante las agresiones más graves de los derechos humanos.
Asimismo, el Relator Especial sobre los derechos de libertad de reunión pacífica y de asociación de las Naciones Unidas, en su misión de seguimiento al Reino Unido en 2017, destacó que este tipo de operaciones pueden causar un daño profundo e irreparable "para las personas sobrevivientes y el bienestar de la población general con respecto al libre ejercicio de los derechos de libertad de reunión pacífica y de asociación, dados el incremento de los niveles de desconfianza" derivados de la publicación del caso. El mismo apuntó que en estos casos "el daño solo se puede remediar de manera parcial a través de un proceso de rendición de cuentas real y transparente para las personas afectadas, a la vez que reparador."
Por todo lo mencionado, las 88 organizaciones firmantes reclaman al Estado español que:
Asuma responsabilidades ante la seriedad de los hechos y responda a ellos con consecuencias para sus autores, sancionando estos delitos con penas adecuadas en las que se tenga en cuenta su gravedad. Asimismo, que cumpla con su deber a dar explicaciones públicas sobre los hechos.

Cumpla con su obligación de realizar una investigación independiente, exhaustiva y efectiva, con el objetivo de dar a conocer el alcance de la operación y tomar las medidas necesarias para garantizar un proceso reparador y efectivo para las personas y movimientos afectados.

Cese inmediatamente cualquier otra operación policial de carácter similar y establezca las garantías necesarias para que no se vuelva a repetir.
---
Comunicat davant de la infiltració policial continuada, durant anys, als moviments socials de l'Estat espanyol
88 organitzacions mostren el seu suport a les cinc activistes que han denunciat la infiltració durant diversos anys en moviments socials i sindicals llibertaris de Barcelona per part d'un agent del Cos Nacional de Policia. L'agent va fer servir les relacions sexoafectives com a forma d'iniciar i/o consolidar el vincle de confiança amb els moviments, amb l'aval i la cobertura de la resta de l'estructura policial. L'activitat del policia s'ha pogut documentar entre maig de 2020 i octubre de 2022, gràcies a una investigació realitzada per La Directa.
El 31 de gener de 2023 cinc de les activistes defensores de drets humans i drets sindicals afectades van iniciar un procediment penal contra l'agent de policia per delictes d'abusos sexuals continuats, de tortura o subsidiàriament contra la integritat moral, de descobriment i revelació de secrets i, finalment, d'impediment de l'exercici dels drets cívics, entre el que destaca la vulneració de la llibertat d'associació. La querella interposada, que també es dirigeix contra el superior jeràrquic de l'agent, compta amb el suport jurídic d'Irídia - Centre per la Defensa dels Drets Humans i el sindicat CGT (Confederació General del Treball).
Davant la gravetat dels fets exposats, les entitats i col·lectius signants volen manfestar que:
En aquest cas, l'esmentada operació policial se centra en una clara discriminació de gènere i respon a un doble objectiu. En primer lloc, aconseguir informació i incidir en la societat civil i el teixit associatiu de diferents moviments socials i sindicals de Barcelona. En segon lloc, castigar i assenyalar el fet de ser una dona vinculada amb uns col·lectius i lluites determinades.

Fer servir les relacions sexoafectives amb finalitats d'espionatge estatal és el resultat de la violència policial i institucional sexualitzada que existeix a l'Estat espanyol. En aquest cas, la violència sexual es vincula amb la violència institucional perquè les conductes i els fets ocorreguts van ser perpetrats per part d'un agent de la policia en l'exercici de les seves funcions, amb indicis d'estar autoritzats, avalats i permesos per l'estructura institucional a què pertanyen.

Aquest tipus d'operacions policials són innecessàries i injustificables en qualsevol estat de dret i democràcia, ja que promouen la instauració d'eines destinades a la persecució de la dissidència política, les defensores i defensors de drets humans, així com la reducció de l'espai de la societat civil i la seva capacitat d'organitzar-se.

Si bé sabem que l'espionatge estatal és una realitat a l'Estat espanyol (amb l'ús programes com Pegasus i el coneixement de dos policies infiltrats més, destapats per La Directa el 7 de juny de 2022 i el 13 de febrer de 2023), aquest cas suposa un salt qualitatiu en la implementació d'estratègies policials repressives, per l'afectació dels drets individuals i col·lectius i l'impacte que genera en les persones directament afectades i en els mateixos moviments.

Aquests fets no són un cas aïllat . Tot i que hauria de ser un recurs excepcional i sotmès a condicions molt estrictes i determinades, la infiltració d'agents de policia als moviments socials i polítics és una pràctica que també s'ha fet servir en altres països. És especialment destacable el precedent d'Anglaterra, en què el 2021 l'Investigatory Powers Tribunal va concloure que en el cas de Mark Kennedy, un agent encobert que va mantenir relacions amb diverses dones, una d'elles durant dos anys, s'havien vulnerat fins a 5 drets fonamentals: la prohibició de la tortura i/o els tractes inhumans i degradants, la vida privada i familiar, la llibertat d'expressió, la llibertat d'associació i reunió i la prohibició de la discriminació, per tractar-se d'una discriminació sexista.

Els fets ocorreguts posen en evidència que tota la ciutadania i el teixit associatiu és susceptible de convertir-se en víctima d'aquesta mena de vulneracions, tan arbitràries com abusives. D'aquesta manera, l'ús d'aquest tipus d'operacions produeix un efecte intimidatori en la ciutadania i restringeix, així com redueix, l'espai cívic. Tal com a Anglaterra, aquest cas hauria de promoure el debat públic sobre quins haurien de ser els límits i el control de la policia en un estat de dret i democràtic.
Les organitzacions signants constaten que l'Estat espanyol ha travessat totes les línies vermelles pel que fa a la vulneració de drets fonamentals, arribant a l'extrem d'utilitzar l'explotació de relacions sexoafectives amb la finalitat de monitorar a la dissidència política. Per això, es considera que és essencial exposar, anomenar, reconèixer i assenyalar l'ús d'aquesta mena d'estratègies policials, integrades en una política d'Estat, així com aquesta forma específica de violència de gènere, amb la finalitat d'exigir veritat, justícia i reparació i, per sobre de tot, que aquests fets no es tornin a repetir.
És important recordar que el dret internacional estableix el deure d'investigar de forma efectiva i exhaustiva com una doble exigència pels Estats: per complir amb les obligacions d'investigar i rendir comptes en el cas individual de la víctima, i d'altra banda, complir amb les seves obligacions de diligència per a prevenir futures violacions, alhora que ha d'actuar davant les violacions més greus dels drets humans.
Així mateix, el Relator Especial sobre els drets de llibertat de reunió pacífica i d'associació de les Nacions Unides, en la seva missió de seguiment al Regne Unit el 2017, va destacar que aquesta mena d'operacions poden causar un dany profund i irreparable "per les persones supervivents i el benestar de la població general respecte al lliure exercici dels drets de llibertat de reunió pacífica i d'associació, donats els increments dels nivells de desconfiança" derivats de la publicació del cas. Així mateix, va apuntar que en aquests casos "el dany només pot esmenar-se de forma parcial a través d'un procés de rendició de comptes real i transparent per a les persones afectades, alhora que reparador".
Per tot l'esmentat, les 88 organitzacions signants reclamen a l'Estat espanyol que:
Assumeixi responsabilitats davant la serietat dels fets i respongui a ells amb conseqüències per als seus autors, sancionant aquests delictes amb penes adequades en què es tingui en compte la gravetat. Així mateix, que compleixi amb el seu deure de donar explicacions públiques sobre els fets.

Compleixi amb la seva obligació de dur a terme una investigació independent, exhaustiva i efectiva, amb l'objectiu de donar a conèixer l'abast de l'operació i prendre les mesures necessàries per garantir un procés reparador i efectiu per a les persones i moviments afectats.

Aturi immediatament qualsevol altra operació policial de caràcter similar i estableixi les garanties necessàries perquè no es torni a repetir.
Organizations supporting the statement
1. Abolish Frontex
2. Alianza por la Justicia Global
3. Alianza por un mejor Darién - AMEDAR from Panamá
4. Alternativa de Reivindicación Comunitaria y Ambientalista de Hounduras (ARCAH)
5. Associació Catalana per a la Defensa dels Drets Humans (ACDDH)
6. Big Brother Watch
7. Bürgerrechte & Polizei / CILIP
8. Calala Fondo Mujeres
9. Campaign Against Arms Trade
10. Campaña Defender la Libertad: Asunto de todxs
11. Campaña Popular Palestina contra el Muro de Apartheid - Stop the Wall
12. Centre Delàs d'Estudis per la Pau
13. Centro de Atención en Derechos Humanos a la Mujer y el Menor Indígena (CADHMMI) from México
14. Centro de Estudios Legales y Sociales CELS
15. Centro Regional Indígena en Derechos Humanos "Ñuu-Savi" (CERIDH) from México
16. CGT, Confederació General del Trabajo
17. CIVICUS
18. Civil Liberties Union for Europe - Liberties (19 members)
19. Coalición de la Defensa de la Tierra Palestina Unión Palestina Campesina
20. Colectivo Insurrección Visual from México
21. Colectivo Reexistencia Creativa from México
22. Colombianas y Colombianos por la Paz
23. Comisión Multisectorial from Uruguay
24. Comité de Defensa de los Derechos del Pueblo de Oaxaca (CODEPO) from México
25. Comité de Defensa de los Derechos Humanos de la Mujer (CODEM) from México
26. Comité de Justicia por Keyla Patricia Martínez from Honduras
27. Comité Permanente por la Defensa de los Derechos Humanos (DPDH)
28. Comité Universitario de Solidaridad con el Pueblo Palestino (CUSPPA)
29. Confederación Sindical Única de Trabajadores Campesinos (CSUTCB) from Bolivia
30. CooperAcció
31. Corriente Revolucionaria Bolívar y Zamora - CRBZ from Venezuela
32. Defender a Quien Defiende (9 members)
33. Derechos Humanos y Derecho Internacional Huminanitario from Colombia
34. Digital Freedom Fund
35. Digitalcourage from Germany
36. End Deportations Belfast
37. EuroMed Rights (60 members)
38. European Civic Forum (49 members)
39. European Group For Studying Deviance and Social Control
40. FACQ Berlin
41. Fair Trials
42. Federación de Mujeres del CUSCO - Micaela Bastidas Puiucagua from Perú
43. Frente de Organizaciones Sociales de Chiapas (OPEZ - FOSICH)
44. Frente de Pueblos en Defensa del Mejoramiento Barrial de la Ciudad de México - Centro Cultural Las Jarillas
45. Front Line Defenders
46. Fundación Comité de Solidaridad con los Presos Políticos (CSPP) from Colombia
47. Gentium
48. Granada Visible
49. Grupo FIST Mujeres Migrantes Internacionalistas Solidarias en Zurich
50. Institut de Drets Humans de Catalunya (IDHC)
51. Instituto de Estudios para el Desarrollo y la Paz (INDEPAZ)
52. Instituto Mexicano de Desarrollo Comunitario (IMDEC) from México
53. Irídia - Centre per la Defensa dels Drets Humans
54. LaFede.cat - Organitzacions per a la Justícia Global (124 members)
55. Movimiento Alfa y Omega from Perú
56. Movimiento Cultural Campesino Los Arangues from Venezuela
57. Movimiento de Favelas de Rio Janeiro
58. Movimiento Internacional de la Economía de los Trabajadores from Venezuela
59. Novact - Institut Internacional per l'Acció Noviolenta
60. Observatori DESC
61. Observatorio de Derechos Humanos Capítulo EU
62. Observatorio de Derechos Humanos Capítulo Suiza
63. Observatorio de Derechos Humanos de los Pueblos (DHP)
64. Observatorio de la violencia policial from Chile
65. Observatorio de Paz de Colombia
66. Observatorio para el Cierre de la Escuela de las Américas from Chile
67. ObsPol Observatoire des violences policières
68. OMCT - Organización Mundial Contra la Tortura (200 members)
69. Patronato Pro Defensa y Conservación del Patrimonio Cultural y Natural de Oaxaca (PRO - OAX)
70. Police Spies Out of Lives
71. Programa Compañeros de A.C. de Ciudad Juáles Chihuahua México
72. Radio Lora Zurich
73. Red de Colectivas La Araña Feminista from Venezuela
74. Red de Integración Orgánica - Rio - Por la Defensa de la Madre Tierra y los Derechos Humanos de Guatemala
75. Red Global contra la Violencia Policial (20 members)
76. Red por la Defensa de la Infacia Mapuche
77. SOA Watch - Observatorio por el Cierre de las Escuelas de las Américas
78. Soldepaz - Pachakuti
79. Statewatch
80. Stop Represión Granada
81. Stop Wapenhandel (Dutch campaign against arms trade)
82. Sur Occidente Colombiano Antonieta Mércury de Colombia
83. Temblores
84. The Campaign Opposing Police Surveillance
85. The Network for Police Monitoring
86. The Undercover Research Group
87. Transnational Institute, The Netherlands
88. Unión de Organizaciones Sociales Interculturales del Sur de Pichincha (UOSISP) from Ecuador
Further reading
02 February 2023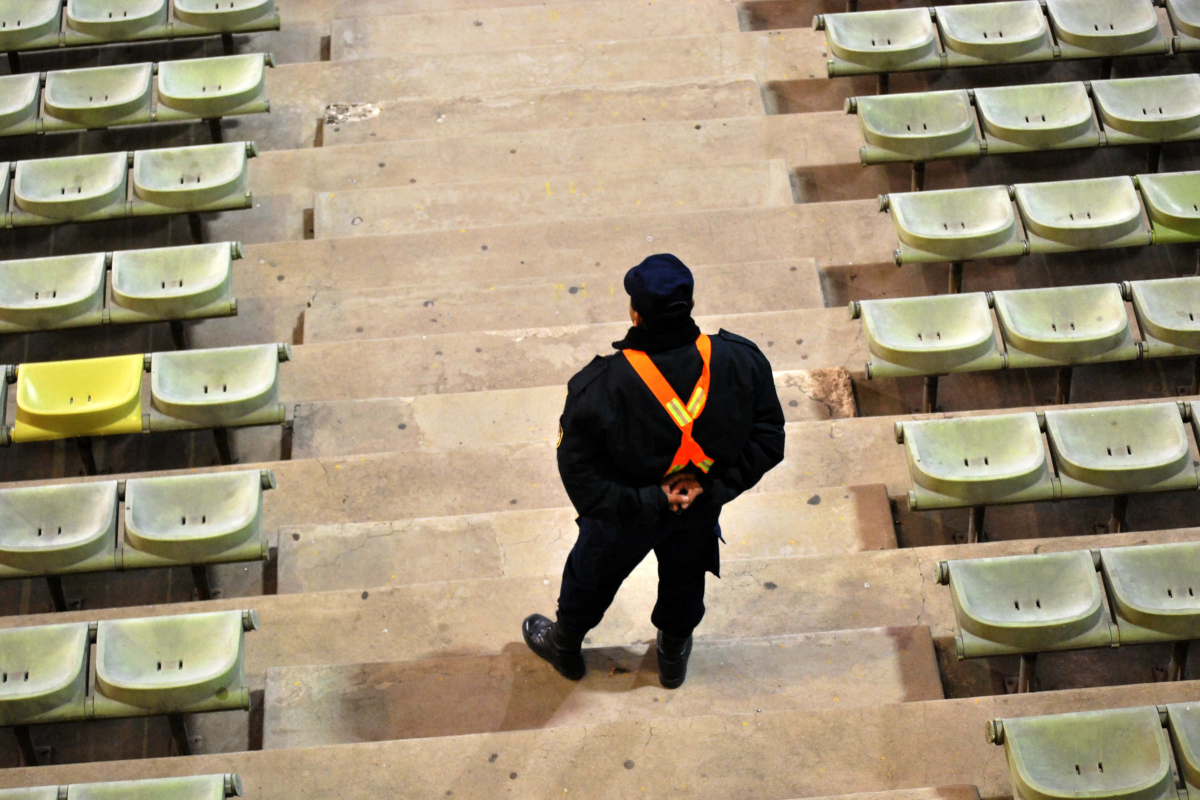 Clara is an anarchist activist, member of La Cinètika and involved in the scout movement. She was in a year-long relationship with Daniel Hernández Pons, recently unmasked as an undercover police officer infilitrating social movements in Barcelona.
02 February 2023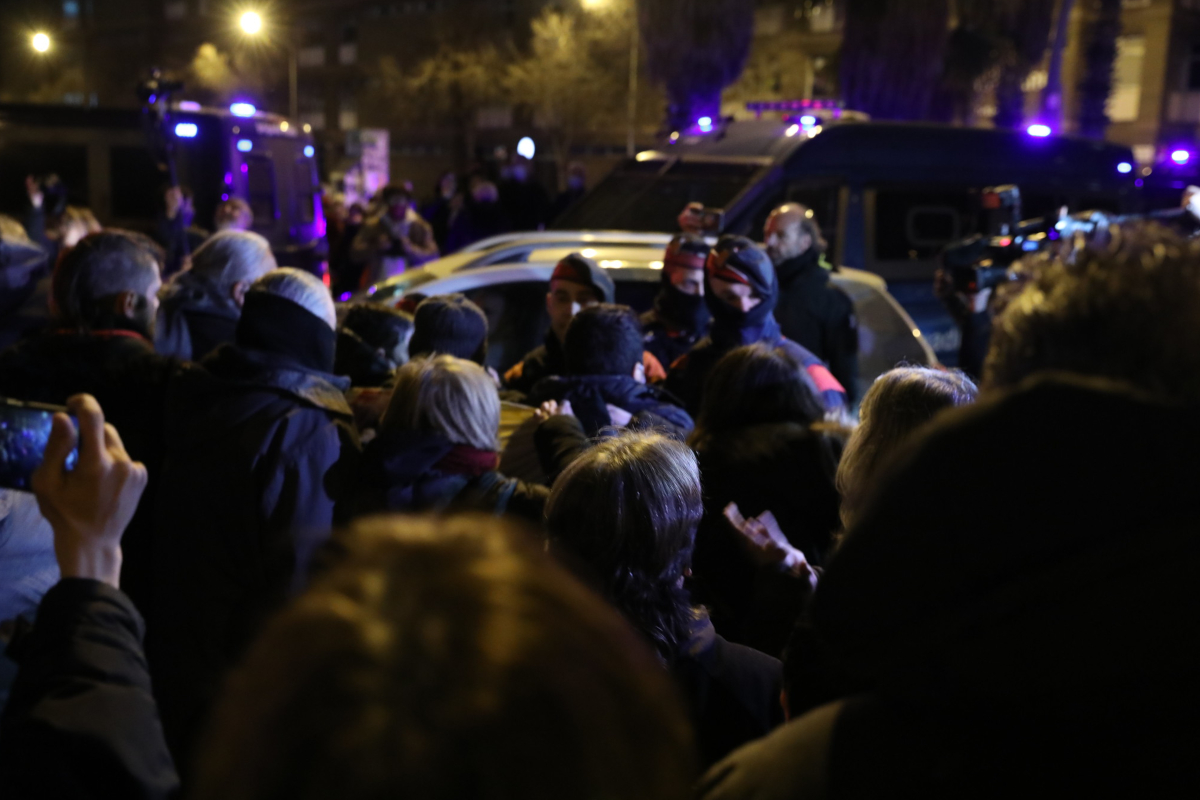 An officer of the Spanish National Police Corps infiltrated activist groups in Barcelona over a three-year period, joining the social centre La Cinétika in 2020 and initiating sexual relationships with women that facilitated his participation in assemblies, events and demonstrations.
16 November 2018
The Undercover Policing Inquiry that has been in place in the UK since 2015 will never uncover the full truth about the police infiltration of social and political organisations whilst it has no remit to examine the activities of British officers outside England and Wales. This briefing outlines the transnational police groups, networks and organisations that are known to exist for the purpose of coordinating undercover police operations across state borders, primarily in Europe.