UK-Greece: Bilateral cooperation against migrant smuggling
Topic
Country/Region
27 September 2022
Information released by the Home Office and Crown Prosecution Service in response to freedom of information requests gives some indication of the scale and scope of cooperation under the UK-Greece Joint Action Plan on migration and 'Project Invigor', "the UK's organised immigration crime taskforce set up to target the criminal networks behind people smuggling impacting on the UK."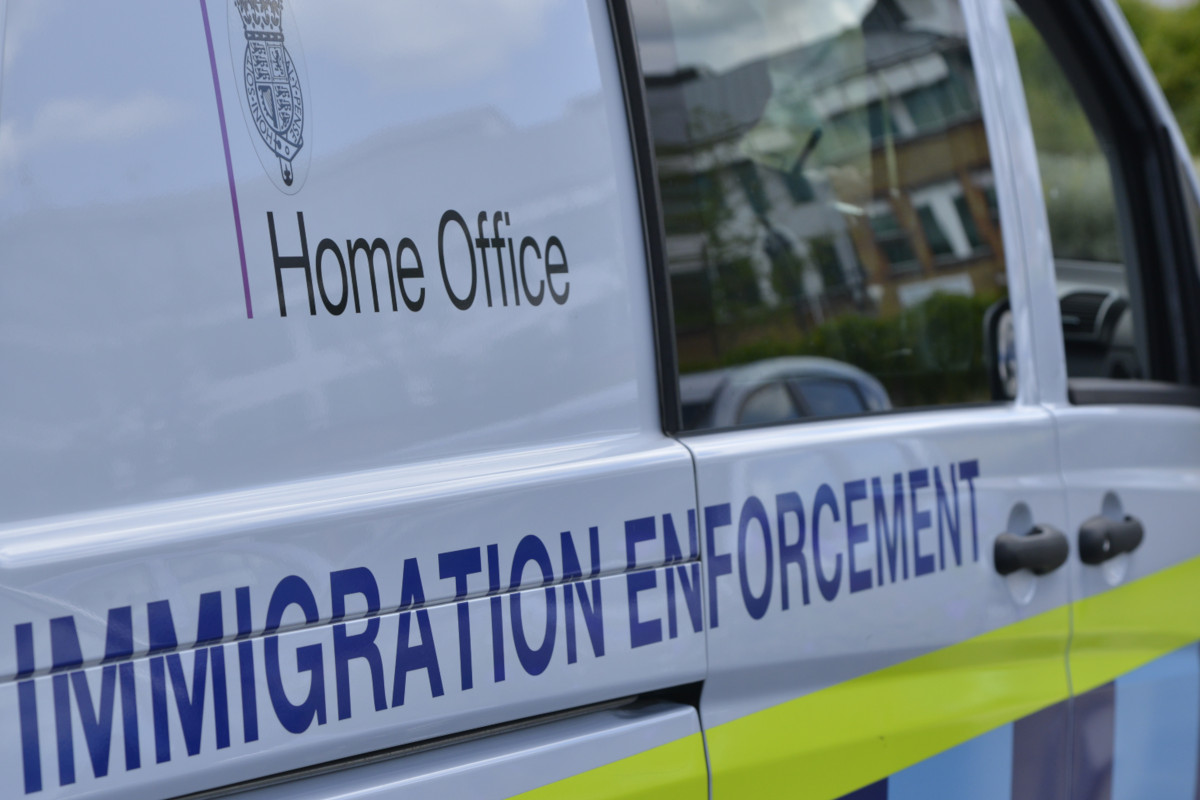 In April 2020, the UK and Greece signed a 'Joint Action Plan on migration' (pdf) which committed the two countries to:
"...deepen cooperation on migration; to work together towards building capacity in the region and reducing the flow of migrants whilst ensuring protection and support is made available to the most vulnerable, and the humanitarian situation in the Greek islands is improved."
The UK's primary interest is in preventing onward movements from Greece to the UK. The agreement with Greece appears to be one of few that have been signed with EU countries post-Brexit, after the UK failed to get migration and asylum included in the Trade and Cooperation Agreement signed with the EU.
Earlier this year, we asked the Home Office and the Crown Prosecution Service (CPS) for further information on some aspects of the Joint Action Plan, namely:
To the Home Office:
Returns: please provide the agendas and attendee lists of any "country-specific technical workshops" that have been held. What progress has been made with regard to "supporting returns to countries of mutual interest"?
Search and rescue: how many UK vessels and staff are currently deployed in the Aegean, and what is the annual cost?
Strategic migration dialogue: please provide the agendas and attendee lists of any meetings held as part of the strategic migration dialogue.
Organised Immigration Crime Taskforce: with which partner countries is the Taskforce currently working?
To the Crown Prosecution Service:
The agendas and attendee lists of any meetings, seminars and workshops held between the CPS and Greek authorities in relation to Project Invigor since 1 June 2019.
The responses included the following.
Home Office
Returns: "no country-specific technical workshops on returns have yet taken place between UK and Greek officials."
Deployments in the Aegean: "there are no UK vessels or staff currently deployed in search and rescue operations in the Aegean."
Strategic dialogue meetings:
"...a virtual meeting of the UK-Greece Strategic Dialogue took place on 26 March 2021. The meeting was attended by Chris Philp MP, then Minister for Immigration Compliance and the Courts, alongside his Greek counterparts Panagiotis Mitarakis, Minister for Migration and Asylum, and Sophia Voultepsi, Under-Secretary for Migration Policy and Asylum (Integration). The agenda focussed on irregular migration priorities, bilateral cooperation between the UK and Greece, and the EU's New Pact on Migration and Asylum."
Information on the Organised Immigration Crime Taskforce was withheld:
"I can confirm that the Home Office holds the information that you have requested regarding the OIC Taskforce. However, after careful consideration we have decided that the information is exempt from disclosure under section 23(1) of the FOIA. This provides that information held by a public authority is exempt information if it was directly or indirectly supplied to the public authority by, or relates to, any of the bodies specified in subsection (3).
As the exemption at section 23(1) is both class-based and absolute, no evidence of harm or assessment of the balance of the public interest is required to support its application."
Section 23(3) includes MI5, MI6 and GCHQ, as well as the National Crime Agency (NCA) - who have made very clear that they are involved in the Organised Immigration Crime Taskforce - as well as a number of other bodies.
Crown Prosecution Service
The response from the CPS said that the organisation "does... hold recorded information pertaining to the categories of attendees, along with agenda details of events. Some of this information is compiled in the spreadsheet," copied into the table below.
Event Title
Date
Agenda
Number of Attendees
Trade and Cooperation Agreement: One Year On
30/03/2022
Training on Extradition and MLA under the Trade and Cooperaton Agreement for Greek Judges and Prosecutors in OIC
20 - MLA judge GR, CPS extradition spoc, UK extradition judge, President of the Association of Judges and Prosecutors, Supreme Court prosecutor,Hosted online also - invitations to all Court of Appeal and First Instance Prosecutors in Greece, Court of Appeal Administrators (2), MOCP officials, Pireaus prosecutors (3), Athens prosecutors (3), Hellenic Ministry of Justice (2)
Introductory Visit - Komotini, Xanthi and Kavala
23/03/2022
Visit to prosecutors regional office and local courts 
1 - CPS Liaison Prosecutor
Glasgow and Clyde Rape Crisis and courts
08/03/2022 - 18/03/2022
Visit to Glasgow and Clyde Rape Crisis and SARC incorporating Police Scotland
Visit to Court and meeting with prosecutors
22 (12 per visit including CPS Liaison Prosecutor and FCDO staff member)
INVIGOR introductory meeting Thessaloniki
27/02/2022 - 02/03/2022
Visit to Thessaloniki to meet Prosecutors 
2 - CPS Liaison Prosecutor and FCDO staff member
Inward visit to Tulliallan for the Hellenic Police 
24/09/2021 - 02/10/2021
Domestic abuse investigators course run by Police Scotland – providing skills in the use of risk assessments
2 Hellenic Police Officers specialising in Domestic Abuse and 1 CPS Liasion Prosecutor
CPS Legal Manager Line Management visit to Athens
27/07/2021 - 30/07/2021
28th July - met Director of Special Legal Affairs, Ministry of Justice, met the General Director of Detention Establishments Management and Crisis Management, Ministry of Citizens Protection, met with Director of Detention Establishments Management Division, also met HM Consul and Consular Regional Operations Manager for Greece and Cyprus met the CTPLO and HMA
29th July -  meeting with the IEI, met with the NCA Invigor, then the NCA lead Invigor, met with the Head of the Hellenic Police Domestic Violence Unit, met the Court of Appeal, Head Prosecutor, then a Judicial Trainer.
30th July - met the Court of Appeal Investigating magistrate (MLA), met with the DHM, met with the regional manager covering Cyprus and Greece from the HMRC, met with the Counsellor Migration/Security JSOC chair, met the Country based Security Team, met the Country based Migration Team
2 - CPS Legal Manager and CPS Liaison Prosecutor
IEI Document Fraud Awareness Training and meetings with police and immigration officials - Crete
24/05/2021 - 28/05/2021
Document Fraud Awareness training Heraklion Airport meetings with  prosecutors in Heraklion and Chief of Police -
meetings with  prosecutors in Chania and Chief of Police. Crete has two geographical jurisdictions and Chania is the HQ for the west of Crete. 
CPS Liaison Prosecutor and 4 FCDO colleagues 
IEI Document Fraud Awareness Training and meetings with police and immigration officials - Corfu
19/05/2021 - 21/05/2021
IEI document fraud awareness training
CPS Liaison Prosecutor and 3 FCDO colleagues
CPS Liasion Prosecutor visit to Zakynthos
13/05/2021 - 14/05/2021
Meeting with Public Prosecutor Zakynthos
Meeting with Director of Zakynthos Police and Immigration
Meeting with Regional Vice- Governor
Meeting with Mayor Aretakis
CPS Liaison Prosecutor
Hellenic Police Domestic Abuse Workshop
31/03/2021
2.5 hour - various presentations via Zoom with translation
40 - External attendees and CPS Liaison Prosecutor
Extradition and Victim Information and Advice Webinar 
30/03/2021
1.5 hour - various presentations via Zoom with translation
40 - External attendees and CPS Liaison Prosecutor
Inward visit to the Old Bailey 
17/02/2020
Demonstration of Serious Cirmes trial
Greek Counter Terrorism Prosecutor and Judge and CPS Liasion Prosecutor
Inward visit to Lighthouse Project and Vunerbale Witnesses Specilist Council
17/02/2020 - 19/02/2020
How to treat vulnerable witnesses
Greek MoJ officials, Psychologists, Greek Prosecutor and CPS Liasion Prosecutor
Modern Slavery Human Trafficking training event in Hissarya
23/01/2020 - 24/01/2020
Investigation and Prosecution of Modern Slavery and Human Trafficking offences
50 - External attendees and CPS Liasion Prosecutor
Digital evidence training to combat Serious Organised Crime training session
22/01/2020
Use of digital evidence to support prosecution
CPS Liasion Prosecutor and Greek Judges, Prosecutors and Investigators 
Training in Northern Greece on Domestic and Sexual abuse 
17/09/2019 - 20/09/2019
Training provided on domestic and sexual abuse investigation and prosecution
Greek Police Officers, Prosecutors, NGOs and local Municipality Officers
Training event for Greek prosecutors
04/03/2019 - 06/03/2019
Explore open source intelligence as a tool for law enforcement and as evidence for prosecutors in OC and OIC work
25 - Greek Prosecutors and CPS Liasion Prosecutor
One Day Workshop at the British Embassy 
Mar-19
Workshop on violence against women and girls
Greek Prosecutors, the judiciary, Moj, Police and NGOs 
Although the information provided gives no indication of any connection between UK-Greece cooperation and the prosecution of refugees, it is worth noting that during the period covered by the request the Greek authorities have prosecuted numerous refugees on smuggling charges, as in the infamous case of the Samos Two.
The CPS also refused to release some information related to the request, on the grounds of protecting international relations:
"The arguments under Section 27(1)(a) for non-disclosure are centred on the legitimate expectation that any material held by the CPS pertaining to information within the scope of your request would be exempt from disclosure. It therefore follows that subsequent disclosure would, or would be likely to, prejudice relations with the Greek authorities and the United Kingdom.
Disclosure would also be likely to prejudice relations with other countries that may fear a precedent for disclosure has been set more widely.
In addition, the release of the information requested would, or would be likely to prejudice the interests of the UK abroad. The British Government develops and maintains a robust relationship with other nation states which can promote mutual interest in a number of different areas including human rights and the fight against terrorism and international crime. Disclosure of the information held relevant to your request, which may prove detrimental to the UK's relationship with one country, would in all likelihood result in other countries reconsidering their affinity with the UK...
Section 27 is a qualified exemption which means that the decision to disclose information is subject to a public interest test. There is a public interest in both increased transparency of public bodies generally and in releasing information that would increase public understanding of how states cooperate. Despite this public interest argument in favour of disclosure, in this instance, it is our view that the public interest in not releasing information that forms part of Project Invigor is even stronger.
We therefore believe that the public interest is in favour of maintaining the exemption, and that the requested material should be withheld."
Documentation
Further reading