Home

/

Brexit: Goodbye and hello: The new EU-UK security architecture, civil liberties and democratic control
Brexit: Goodbye and hello: The new EU-UK security architecture, civil liberties and democratic control
The UK government's domestic programme seeks to crack down on dissent and to abolish or severely limit ways for the public to hold the state to account. This report shows that those ambitions also play a role in the post-Brexit agreement with the EU. The treaty makes it possible for the UK to opt in to intrusive EU surveillance schemes with no explicit need for parliamentary scrutiny or debate, and establishes a number of new joint institutions without sufficient transparency and accountability measures.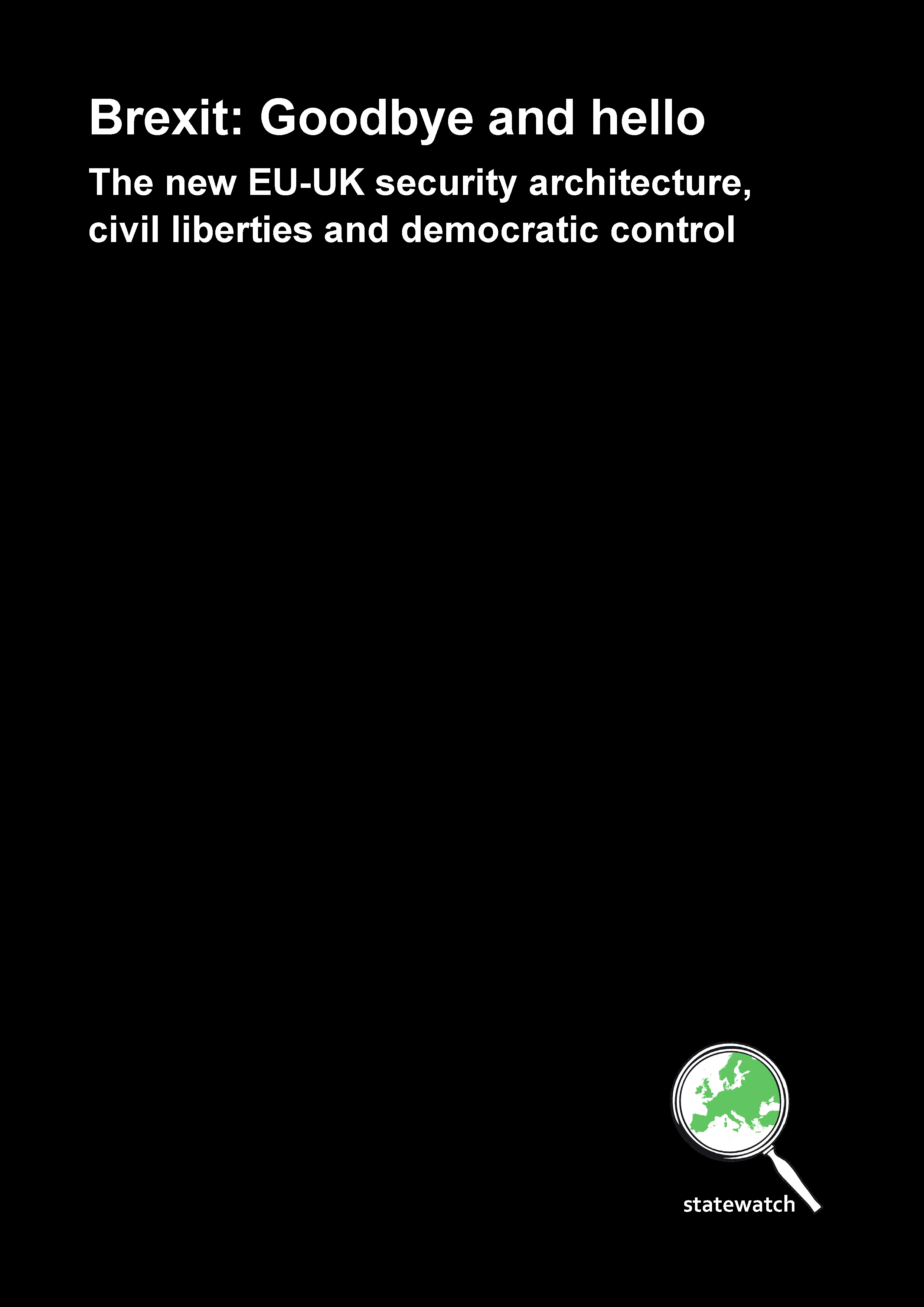 20 January 2022
Brexit: Goodbye and hello provides a critical examination of the policing, security and judicial cooperation measures contained in the Trade and Cooperation Agreement (TCA), one of the treaties signed between the UK and EU to govern the post-Brexit relationship.
Although the UK has left the EU, it remains closely intertwined with the latter's internal security architecture, and will be able to opt-in to a number of intrusive surveillance measures with no explicit need for domestic parliamentary scrutiny or debate. The new relationship is governed by institutions that are subject to extremely limited transparency and accountability requirements.
Those in favour of Brexit argued that the UK needed to "take back control" from Brussels. However, when it comes to policing and security matters, the only people who have taken back control are the government and state officials. Close and critical scrutiny of the new arrangements is required to protect civil liberties and democratic standards.
Full report
Press release
We need your support to monitor post-Brexit policing and security powers.