Home

/

News

/

2022

/

July

/

EU and USA set up "informal expert group" on mutual legal assistance and extradition
EU and USA set up "informal expert group" on mutual legal assistance and extradition
Topic
Country/Region
04 July 2022
The EU and the USA are to set up an "informal expert group" aiming to "improve the practical implementation" of agreements on mutual legal assistance and extradition.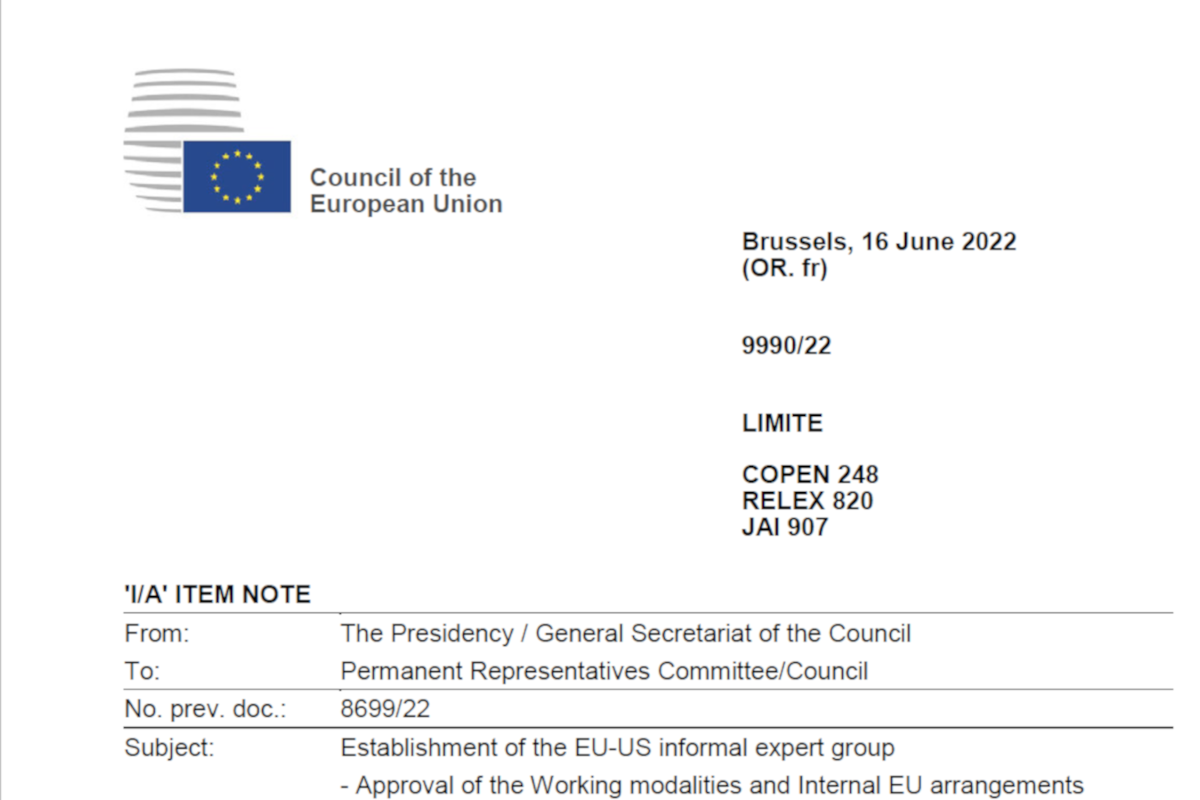 The group will primarily seek to "discuss the functioning of the EU-US Agreements on Mutual Legal Assistance (MLA) and Extradition with a view to improving extradition and mutual legal assistance between the United States and EU Member States," says a Council document dated 16 June (pdf).
In particular, the group will provide a space for discussions on interpretation and application of those agreements, as well as "any formal dispute", although it will not be tasked with carrying out the formal reviews required by both the legal assistance and extradition agreements.
A Council document setting out the "Working Modalities" of the group (pdf) says that participants will include:
"…representatives of the European Union, led by the European Commission, and of the United States government. It may include representatives of the current EU Council Presidency and representatives from EU Member States engaged in extradition and mutual legal assistance with the United States."
The same document notes that:
"The expert group will not discuss cases pending before courts in the EU or the U.S. but may discuss existing judgements and their impact on the agreements, with a view to facilitating the most effective use of the Agreements."
Furthermore:
"The expert group may consider practical suggestions to improve the implementation of both EU-U.S. Agreements and may discuss suggestions for the common interpretation of provisions of the EU-U.S. agreements in order to address issues identified."
The EU has also agreed a set of "Internal Arrangements" (pdf) for determining "the Council and the Commission intend to deal with the preparation and handling of meetings of the Expert Group."
While the Commission will take the lead in discussions within the group, preparation of the meetings will be heavily-assisted by the Council's COPEN Working Party, which deals with criminal law matters.
Documentation
Further reading