Home

/

News

/

2021

/

EU: Tracking the Pact: Member state comments on the proposed Asylum and Migration Management Regulation
EU: Tracking the Pact: Member state comments on the proposed Asylum and Migration Management Regulation
Topic
Country/Region
08 September 2021
The document includes detailed comments from Austria, Belgium, Bulgaria, the Czech Republic, Denmark, Estonia, Finland, France, Greece, Hungary, Italy, Luxembourg, the Netherlands, Poland, Romania, Slovakia and Sweden.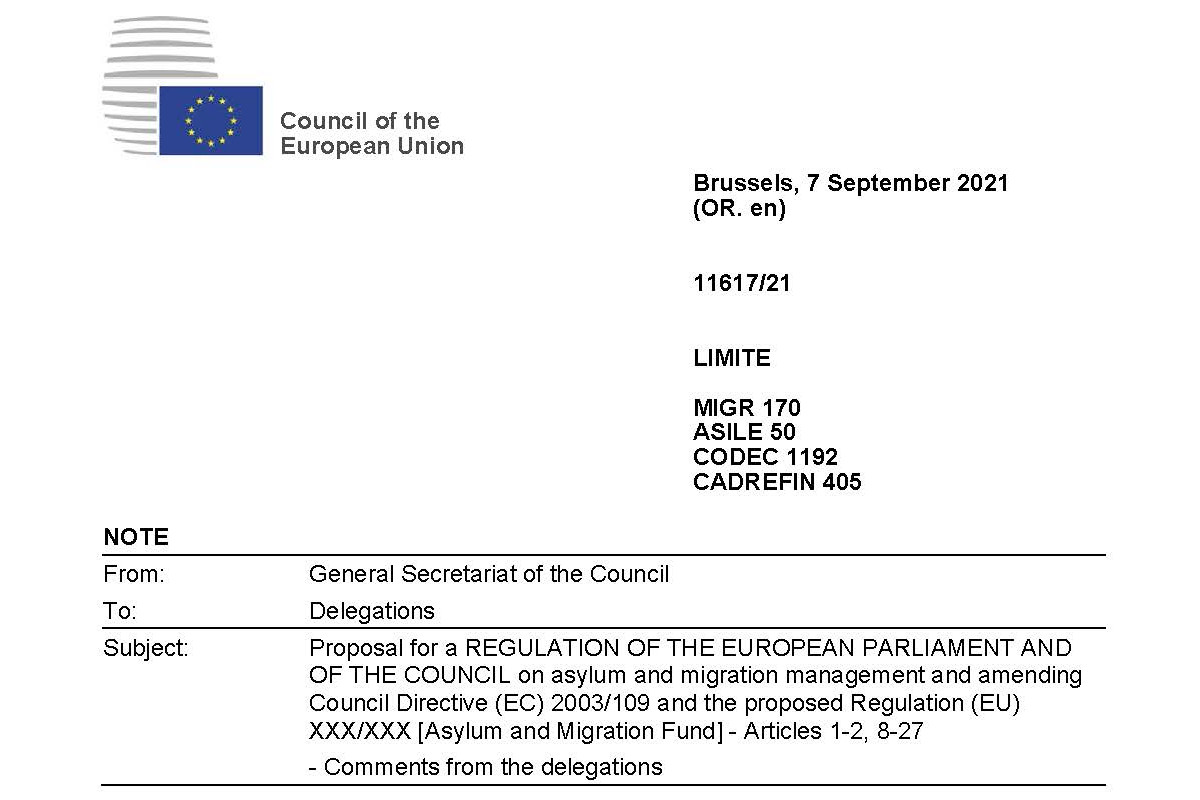 NOTE from: General Secretariat of the Council to: Delegations: Proposal for a REGULATION OF THE EUROPEAN PARLIAMENT AND OF THE COUNCIL on asylum and migration management and amending Council Directive (EC) 2003/109 and the proposed Regulation (EU) XXX/XXX [Asylum and Migration Fund] - Articles 1-2, 8-27 - Comments from the delegations (Council doc. 11617/21, LIMITE, 7 September 2021, pdf, 139 pages)
"Following the Informal meetings of the Asylum Working Party on 13 and 28 July 2021, delegations will find attached a compilation of replies received from Member States on the abovementioned subject."
Further reading