'Black Box EU': New campaign demands an end to secret EU law-making
10 February 2021
With some 80% of new EU laws passed in secret, citizens are in the dark about what is being done in their name and are unable to participate in the democratic procedure. A new campaign by German transparency site FragDenStaat aims to change the situation. The organisation has set up a platform to facilitate public requests for access to the documents discussed in "trilogues", and is calling on people to participate.
---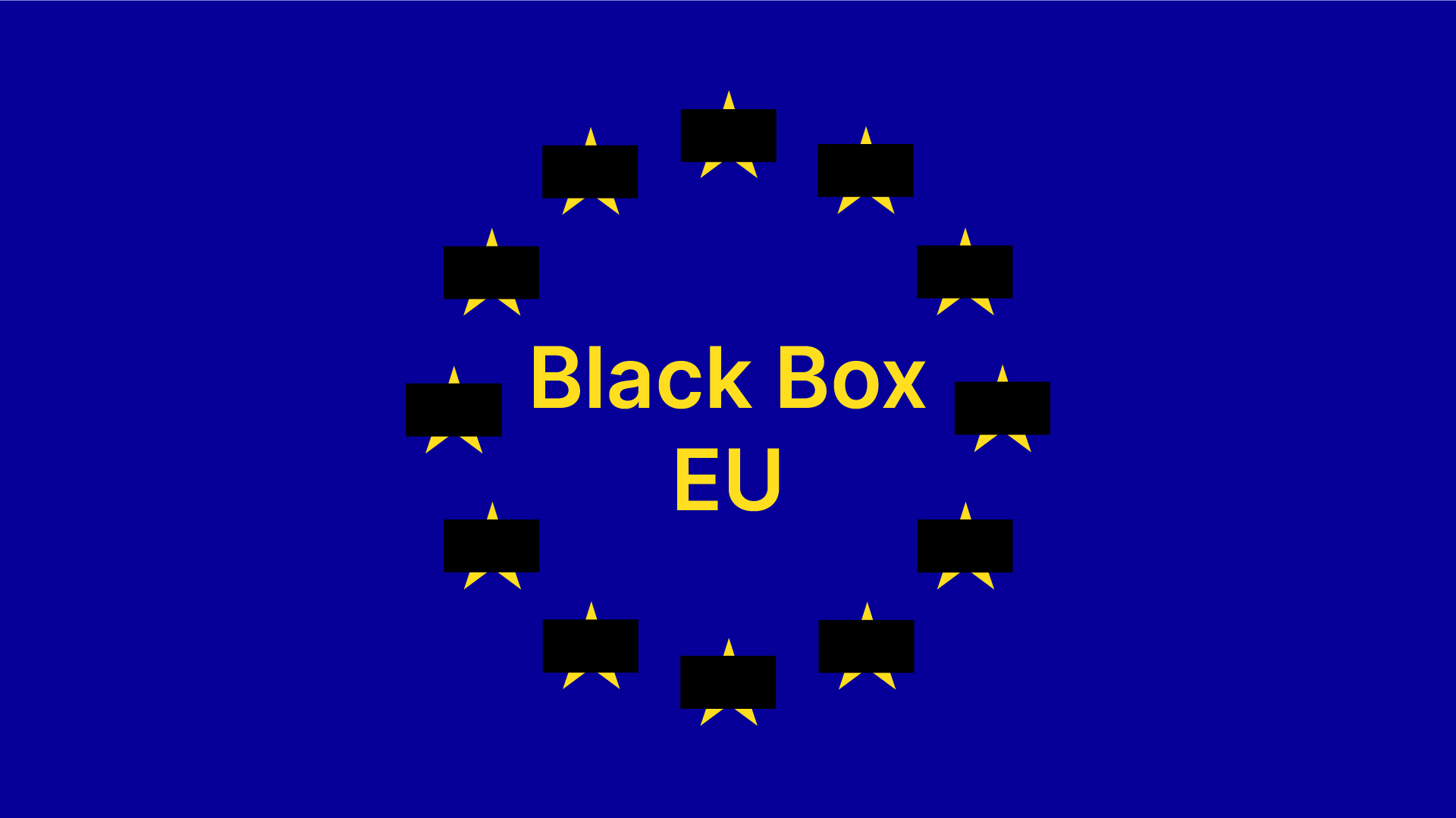 "Trilogue" meetings involve officials from the Council of the EU, the European Parliament and the European Commission, and take place after the Council and Parliament have reached their respective negotiating positions on proposals for new laws.
The meetings simplify the law-making process, at the expense of democracy - they take place in secret, leaving no opportunity for the public to make their views known, contrary to Article 10(3) of the Lisbon Treaty:
"Every citizen shall have the right to participate in the democratic life of the Union. Decisions shall be taken as openly and as closely as possible to the citizen."
Negotiations on the wording of new laws are set out in documents containing four columns, containing the original proposal (published by the Commission), the position of the Parliament, the position of the Council, and the agreed text.
"Trilogue documents are a fundamental part of EU legislation," said Lea Pfau, campaigner for FragDenStaat. "They must be publicly available so that democratic accountability and critical reporting are possible. If the EU does not meet the goals it has set itself, we as civil society will ensure transparency."
The European Parliament stated its intention to publish trilogue documents in 2014. In 2016, European Ombudsman Emily O'Reilly also said that they should be made public. However, the documents are only rarely published during negotiations, and this is often via unofficial channels - such as the Statewatch website.
The 'Black Box EU' campaign provides a platform through which people can submit requests for the trilogue documents concerning ongoing legislative procedures, which will also serve as a repository for them when they are released (according to a 2018 ruling by the Court of Justice, the European Parliament should release such documents on request, with only limited exceptions).
Further information on the campaign can be found here and the platform for making requests and hosting trilogue documents is here.
Image: FragDenStaat