Home

/

News

/

2023

/

February

/

Eight states appeal to European Council: more fortification, deportation, externalisation, and "strategic communication"
Eight states appeal to European Council: more fortification, deportation, externalisation, and "strategic communication"
Topic
Country/Region
07 February 2023
The call comes in a letter signed by the prime ministers of Austria, Denmark, Estonia, Greece, Lithuania, Malta, Latvia and Slovakia that argues "the current asylum system is broken and primarily benefits the cynical human smugglers who take advantage of the misfortune of women, men and children."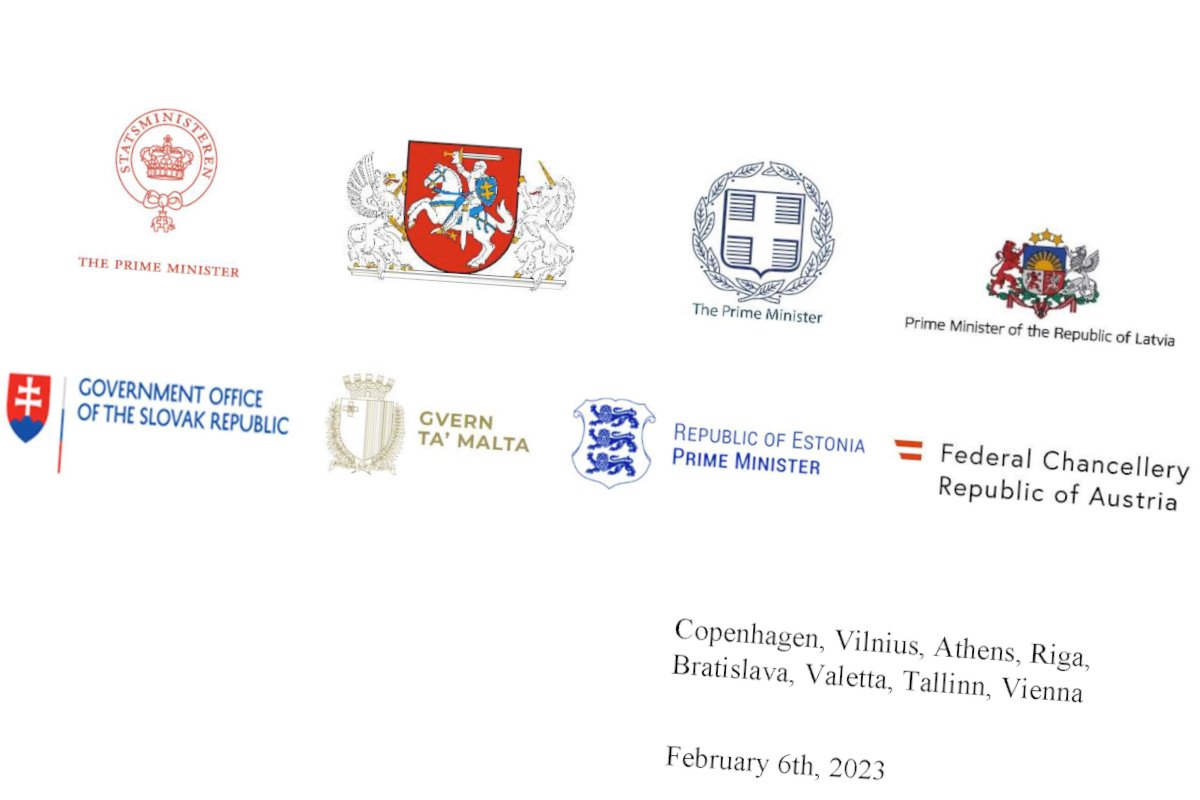 The letter (pdf) is addressed to Charles Michel (current President of the European Council) and Ursula von der Leyen (President of the European Commission) in advance of the European Council meeting on Thursday and Friday this week.
It says that "the European asylum system and its very low rate of returns constitute a pull factor," arguing that this is the reason "third country nationals who are not in need of international protection will keep risking their lives on the dangerous journeys towards Europe."
Thus, despite the "socioeconomic effects of the COVID-19 pandemic [and] structural factors such as climate change, population growth and conflicts, as well as the hybrid attack and the instrumentalisation of migration by authoritarian regimes," all of which the prime ministers consider are likely to "exacerbate irregular migration," the letter argues that what the EU needs is a crackdown.
"We invite the Commission to present a comprehensive European whole-of-route approach for all relevant migratory routes," says the letter.
"Such an approach should aim to address pull factors, including through the necessary legal and technical adjustments. In this regard, we should be open to explore new solutions and innovative ways of tackling irregular migration and prevent flows, including by looking into new and effective approaches with partner countries," it continues (emphasis added).
There is however nothing particularly innovative in the proposed measures, which cover:
Fortification: "Further strengthening the protection of external borders, taking into account the differences between land and sea borders, and supporting Member States in their endeavours, including the deployment of infrastructure and pre-frontier aerial surveillance for maritime borders."
Deportation: "Significantly increasing swift returns of third country nationals without legal stay in the EU. The extremely low rate of successful returns constitutes a pull factor in itself. To ensure returns and readmissions from the European Union to the safe countries of origin and transit, the EU must assertively use all leverage tools – notably visa, trade and development policies – to improve and maintain cooperation."
Externalisation: "With interested third countries, and inspired by the EU-Turkey statement including its 1:1 mechanism, we suggest developing, and where relevant legally enabling, safe third country arrangements with relevant countries along the EU's external border and beyond." It should of course be noted that the so-called "1:1 mechanism" - whereby people arriving in Greece are supposed to be traded, via deportation, for a refugee in Turkey deemed worthy of relocation into the EU - does not function.
Alignment of visa policies: "It is crucial that visa policies of priority third countries are swiftly aligned with the EU in order to reduce the potential of irregular migratory flows entering the territory of the Union. In this regard, EU candidate countries should be called upon to harmonize the visa policy with the European Union as a matter of urgency."
Strategic communication AKA propaganda: "It is important to make efforts to combat disinformation through targeted communication. Timely awareness campaigns aimed at potential irregular migrants and providing information about the dangers of irregular migration should be fostered. Fighting against disinformation and working with social media platforms should form part of these efforts."
The demands largely reflect those already set out in the draft European Council conclusions published by Statewatch last week.
Documentation
Further reading
07 February 2023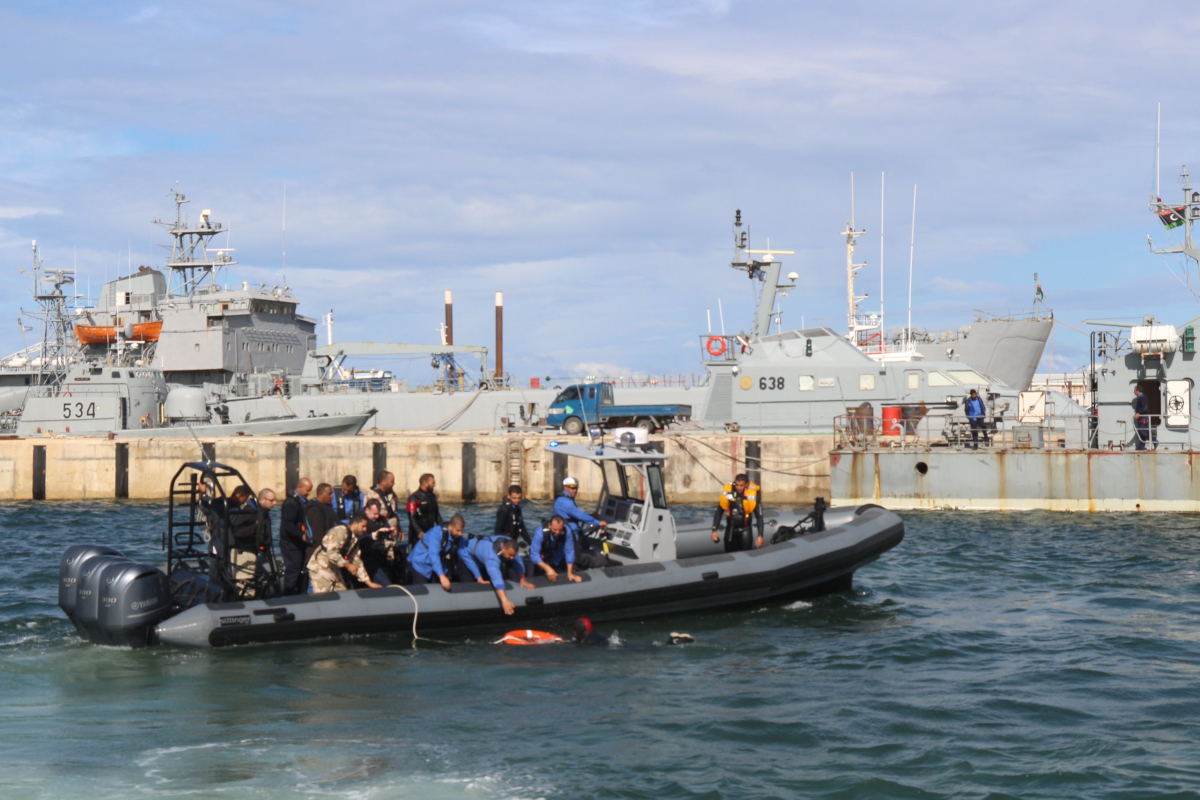 A draft "action file on Libya" is circulating within the Council of the EU. A version from January obtained by Statewatch indicates that there will be a fresh push to improve the ability of authorities in Libya to control the country's southern borders and to prevent refugees from leaving the country by sea.
31 January 2023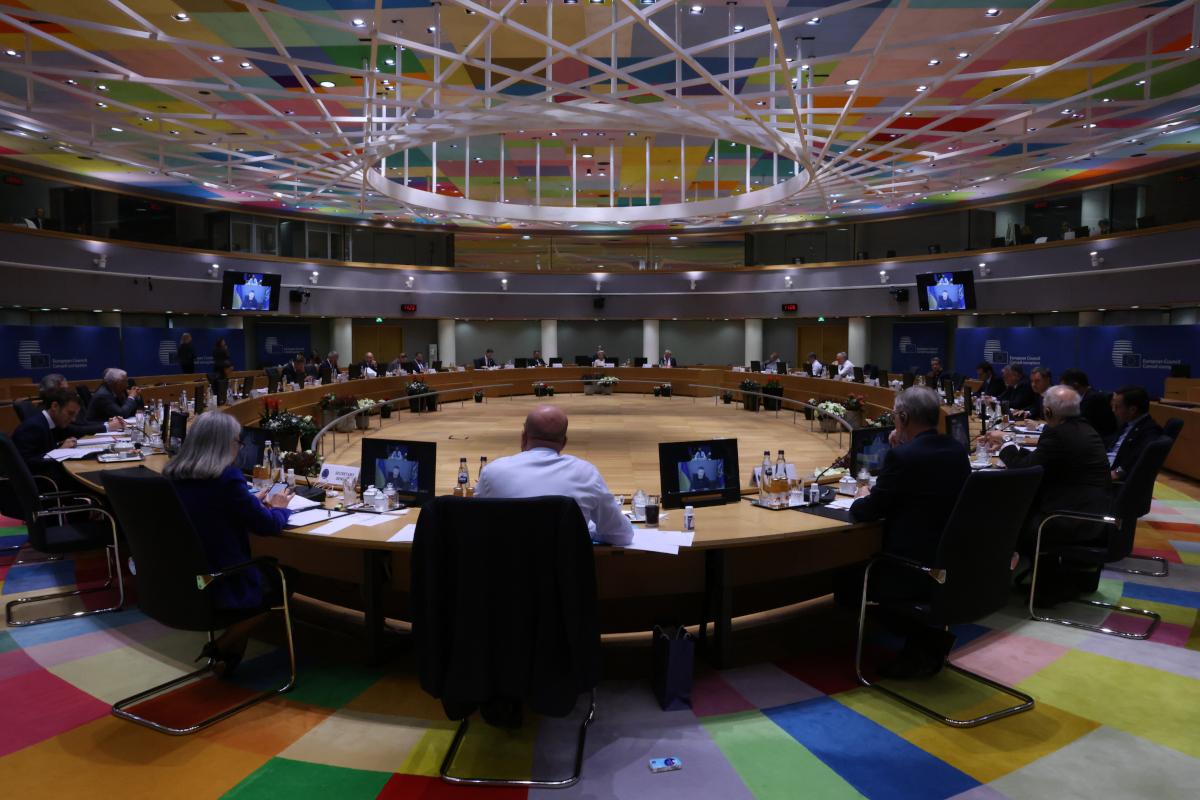 On 9 and 10 February the European Council will meet to approve conclusions on the Russian invasion of Ukraine, the economy and migration. A draft version of the conclusions, published here, reinforces longstanding calls to increase the externalisation of migration controls.