Home

/

News

/

2022

/

June

/

EU: Further support for Ukrainian refugees and wounded soldiers up for discussion at Council meeting tomorrow
EU: Further support for Ukrainian refugees and wounded soldiers up for discussion at Council meeting tomorrow
Topic
Country/Region
15 June 2022
The efforts going into providing supporting for Ukrainians fleeing the Russian invasion are, of course, utterly vital - but very telling with regard to the double standards for refugees from different parts of the world.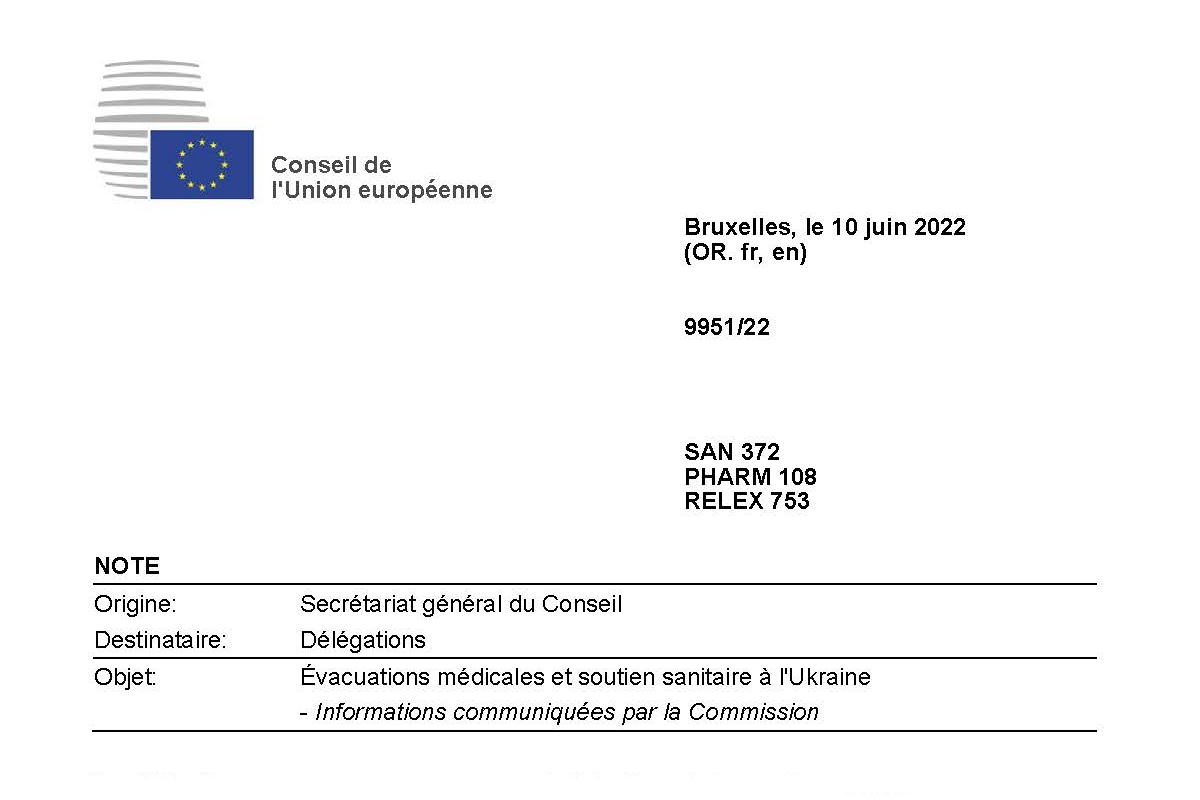 The EU has provided extensive medical evacuations and health support for those fleeing Ukraine and those who have been injured in fighting but "additional support by Member States will be required," according to a note circulated by the European Commission.
Ministers at the Employment, Social Policy, Health and Consumer Affairs Council meeting tomorrow are also due to provide information on how they have implemented social protection measures for Ukrainians, in accordance with the Temporary Protection Directive.
Évacuations médicales et soutien sanitaire à l'Ukraine - Informations communiquées par la Commission (Council doc. 9951/22, 10 June 2022, pdf)
"Les délégations trouveront en annexe une note de la Commission sur les « Évacuations médicales et soutien sanitaire à l'Ukraine » qui sera traitée en tant que point « divers » lors de la session du Conseil EPSCO (santé) du 14/06/2022."
Les mesures sociales de la protection temporaire des personnes déplacées d'Ukraine - Note d'orientation de la présidence (Council doc. 9923/22, 9 June 2022, pdf):
"...ministers are invited to respond to the following questions:
- What concrete actions have been taken in your country in application of the social measures provided for by the directive on temporary protection to facilitate the reception of refugees from Ukraine, in particular concerning women and children?
- How to promote the integration of refugees, especially women, into the labor market of the host Member States and promote the protection of the social rights of refugees?
- What other initiatives could be considered to promote the social integration of the most vulnerable refugee populations?"