Home

/

News

/

2022

/

August

/

UK: Deployment of armed forces in support of civilian authorities on the rise
UK: Deployment of armed forces in support of civilian authorities on the rise
Topic
Country/Region
11 August 2022
The use of the armed forces to support civilian authorities in the UK increased sharply in recent years, peaking during the Covid-19 pandemic emergency. From 2016 to 2019 there were between 123 and 157 requests per year within the Military Aid to Civilian Authorities (MACA), marked by a slow progressive increase. Requests grew to 550 in 2020 and then fell to 332 in 2021, returning close to pre-pandemic levels in 2022 (with 76 requests received until 26 May).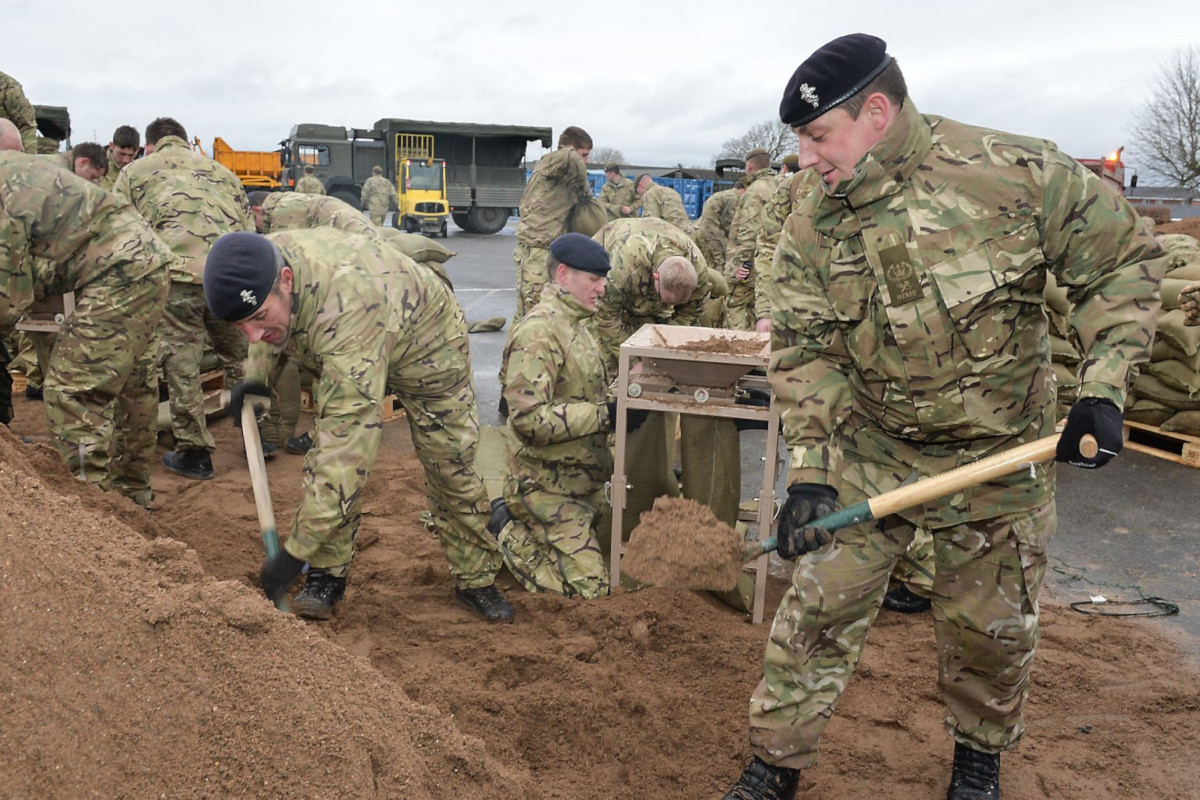 The figures come from a recent House of Commons research briefing analysing the use of the armed forces in response to emergencies or non-military threats to citizens' security. Requests for interventions under the MACA framework require approval by the Ministry of Defence, although some exceptions linked to a need to protect life, alleviate distress and protect significant property. MACA deployments are governed by the Civil Contingencies Act 2004 and the Emergency Powers Act 1964.
The briefing notes that civilian authorities appear to be calling for support from the armed forces "more and more often" to relieve extraordinary pressure on public services, including for tasks that "might be expected to be carried out by others" at the same time as services are undergoing cuts. These requests may negatively affect "morale and motivation", says the briefing, because it seems to some personnel that they are asked to "do more with less". 
Armed forces may be called upon to perform tasks during emergencies due to their niche capabilities (explosive disposal to support police forces; aerial reconnaissance missions to provide special imagery or find missing persons), when civilian authorities are overwhelmed by an incident or in preparation for major national events (for example, 18,000 armed forces personnel were deployed to protect the 2012 London Olympics).
Deployments have taken place in response to natural disasters (such as floods), to protect G8/NATO summits and the Commonwealth Games, in anticipation of strikes affecting essential services (such as the shortage of HGV drivers in 2021), in connection with the Covid-19 response (34,000 personnel deployed for 466 tasks) and in response to terror threats or attacks. An operational contingency plan to support the police after a terrorist attack is called Operation Temperer.
Deployed armed forces personnel are hardly ever armed and do not have special arrest powers above those of ordinary citizens; arrests remain in the hands of the police.
10,000 personnel are kept on standby to assist civilian authorities in the event of a terrorist attack, and three battalions are on "extremely high alert" to intervene in emergencies, meaning that 1,200 personnel are on 24-hour standby. Rule changes introduced in 2016 allow troops that have undergone basic training to be deployed in UK operations.
The Ministry of Defence Police (MDP) does have similar powers to police officers. The MDP is a specialist armed civilian force that protects sites like GCHQ, the Atomic Weapons Establishment (AWE) and naval bases.
Their jurisdiction was confined to defence purposes by the Ministry of Defence Police Act 1987, although that jurisdiction was extended by the Antiterrorism, Crime and Security Act in 2001, allowing MDP officers to exercise police powers following a request for assistance by a local police force.
MACA is calibrated not to impact on the armed forces' ability to defend the UK, says the briefing, although some tasks were suspended during large-scale deployment in the early pandemic response.
Climate change is expected to cause more natural disasters requiring interventions, such as floods, which are predicted to be a "prominent risk" in the years to come after deployments were required in 2014, 2015, 2019 and 2020.
The report contains links to primary legislation governing MACA deployments, policy reviews and specialist reports, including annual reports on the deployment of armed forces in support of civilian authorities.
Recent media reports have pointed to occasional tension caused by demands for armed forces to intervene to enforce government policies, for example in relation to Home Secretary Priti Patel's plan to use the Navy to control small boat crossings in the Channel.
In July 2022, The Guardian reported that Tory MP Tobias Elwood, chair of parliament's Defence Committee, said "I know the MoD really wants to walk away from this, wants this to conclude".
Documentation
Further reading
---
Image: Defence Imagery, CC BY-NC 2.0