Home

/

News

/

2022

/

April

/

EU: e-Privacy: Council proposed amended mandate whilst in negotiations with Parliament
EU: e-Privacy: Council proposed amended mandate whilst in negotiations with Parliament
Topic
Country/Region
20 April 2022
A proposed EU e-Privacy Regulation is intended to complement rules in the General Data Protection Regulation, by setting out a specific privacy framework for electronic communications. It will replace the 2002 e-Privacy Directive. The Council and the European Parliament are in the midst of secret 'trilogue' negotiations. Documents published here show that the Council Presidency sought to change its negotiating mandate during those negotiations, with the aim of reaching an agreement with the Parliament.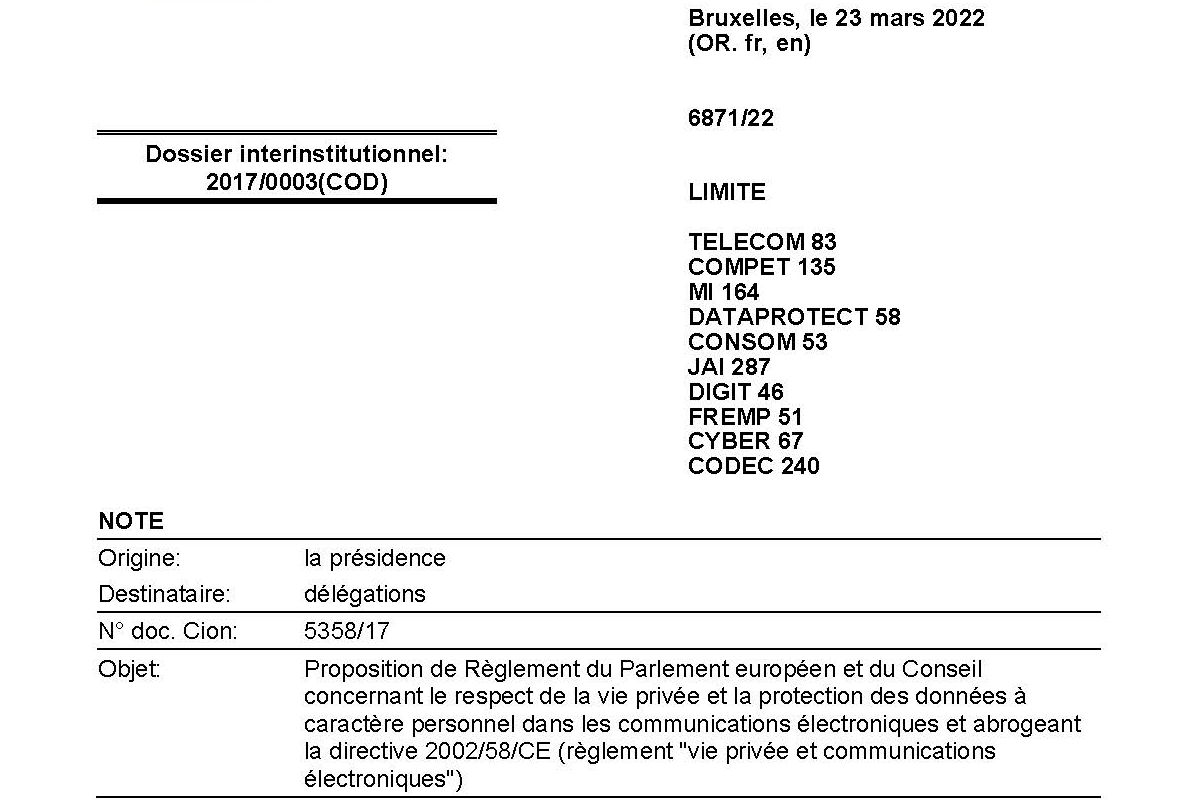 See:
The document from 28 March (7458/22) notes:
"6. At the second trilogue on the ePrivacy Regulation on 18 November 2021, where chapters III, V and VI were discussed, the co-legislators instructed the technical level to to initiate discussions on all remaining chapters of the proposal.
7. The discussions during the French Presidency have so far focused on Chapters III and I. Chapters III and I. These discussions have taken place in six technical meetings held in recent weeks and, through held in recent weeks and, as a result, it now seems possible to find compromise solutions for the compromise solutions for Chapter III and Chapter I.
8. The co-legislators plan to hold the third trialogue on 31 March 2021. The aim of this trialogue is to provisionally conclude the negotiations on the above-mentioned chapters and on as many provisions as possible.
9. The Presidency would therefore like to ask the Committee for its support for the revised mandate in the Annex to this document. The Presidency's intentions, as well as the parts the parts where it asks for flexibility from delegations are indicated in section II below, as well as section II below, as well as in the Annex."
Further reading