Home

/

News

/

2021

/

October

/

"Next generation" armed drone with police potential tipped for EU financial backing
"Next generation" armed drone with police potential tipped for EU financial backing
Topic
Country/Region
04 October 2021
The EU's foreign policy chief has recommended funding the development of a "next generation" drone that could be deployed over land and sea in military operations, as well as for "civilian, law enforcement use."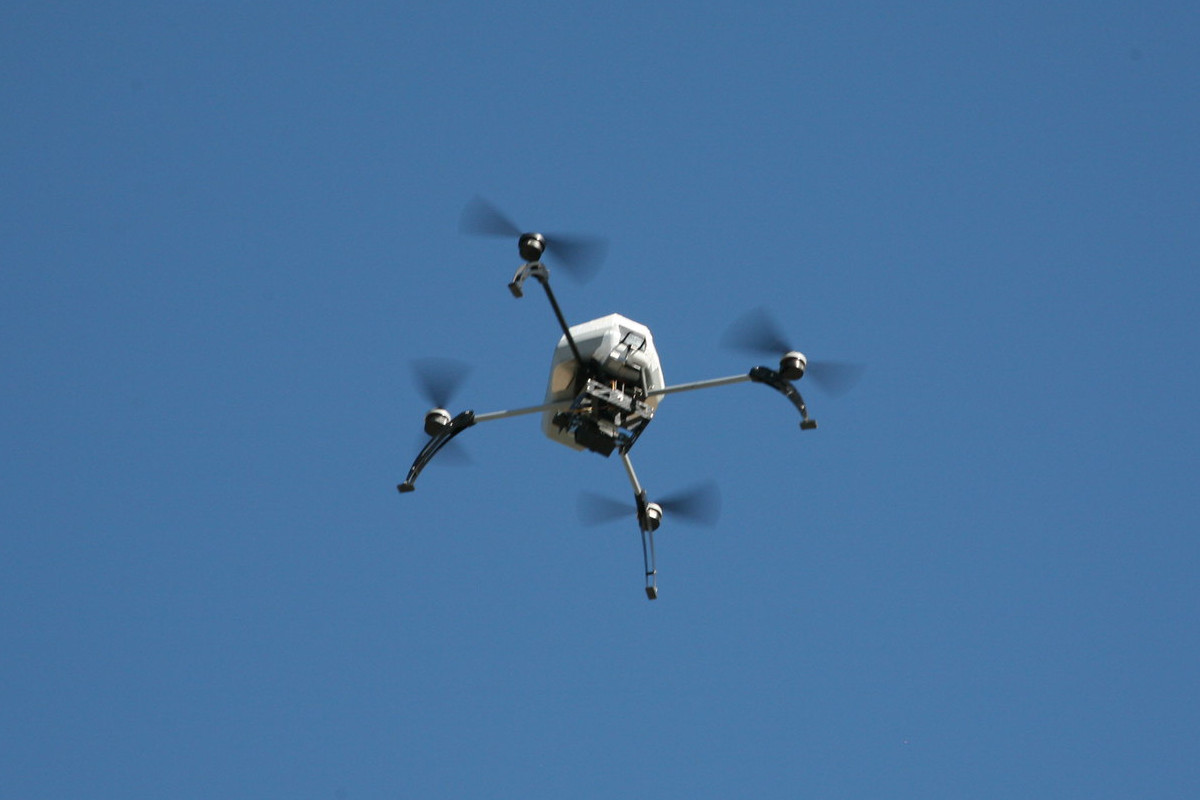 If approved, the funding will go to a Spanish-led project aiming to produce small drones to be used by "Land units (brigade/division level)… maritime vessels, including for civilian, law enforcement use," says one document obtained by Statewatch (pdf), an assessment of proposals from EU member states received in response to a call published in March this year. The final decision on funding will be made by the Council.
The assessment highlights that "weaponization" of the drone "is at least envisaged" in the project proposal, and additional funding will be sought from the €8 billion European Defence Fund for the development of sub-systems with which the drone could be equipped, including "guided micro high precision munitions".
It also notes that the project could "potentially address a huge number of TBBs [Technology Building Blocks]," including "Land – Less-than-lethal effectors." "Effectors" is military jargon for weapons.
While the military may have an interest in "less-than-lethal effectors," so too do police forces, who have a ready supply of batons, tasers, rubber bullets and other weapons.
In Europe, police surveillance drones are an increasingly common sight at protests and elsewhere, notwithstanding succesful legal challenges, and developments across the Atlantic show where this may lead: some US federal states have in recent years passed laws that allow the police to use drones equipped with both lethal and "less-than-lethal" arms.
The Spanish-led proposal is included in documents obtained by Statewatch on the next round of funding to be awarded as part of the EU's Permanent Structured Cooperation (PESCO) initiative, in which 25 member states have committed to working more closely together on the development of new military technology and equipment.
The other member states currently on board with the "next generation" drone project are Germany, Portugal and Slovenia. Austria, Greece, France, the Netherlands and Romania are listed as observers.
The budget for the project could be anywhere between €4.5 million and €11 million, says one document, which lists the "Project Execution Year" as 2027.
The Spanish army would also "contribute in-kind (facilities and military personal) for the test of the systems, both partially (sub-systems) and flying the demonstrator."
Other "Technology Building Blocks" the project could contribute to include "Precision Guided Munition and Missiles"; "Autonomous and automated GNC and decision-making techniques for manned and unmanned systems"; and "Radar - Detection, Tracking and Recognition of Challenging Targets."
Listing the "operational benefits" of the project, the assessment commends it for proposing "the delivery of a deployable capability."
It further argues that it "shows the potential to significantly enhance sustainability and support to CSDP [EU Common Security and Defence Policy] missions and operations, while fostering cost efficiency."
Did you find this article useful?
We can only produce work like this with stable, independent support. Become a Friend of Statewatch and help us continue!
Documentation (pdfs)
Further reading
---
Image: San Leandro Privacy, CC BY-NC 2.0