France: Court bans drone surveillance of demonstrations
Topic
Country/Region
13 January 2021
The Council of State ruled on 22 December that the Paris Police Prefecture must cease its drone surveillance of demonstrations. This follows a ban put in place last May, but goes even further than that ruling. The country's highest administrative court has left little room for the government to authorise aerial surveillance of protests in its proposed 'Global Security' law.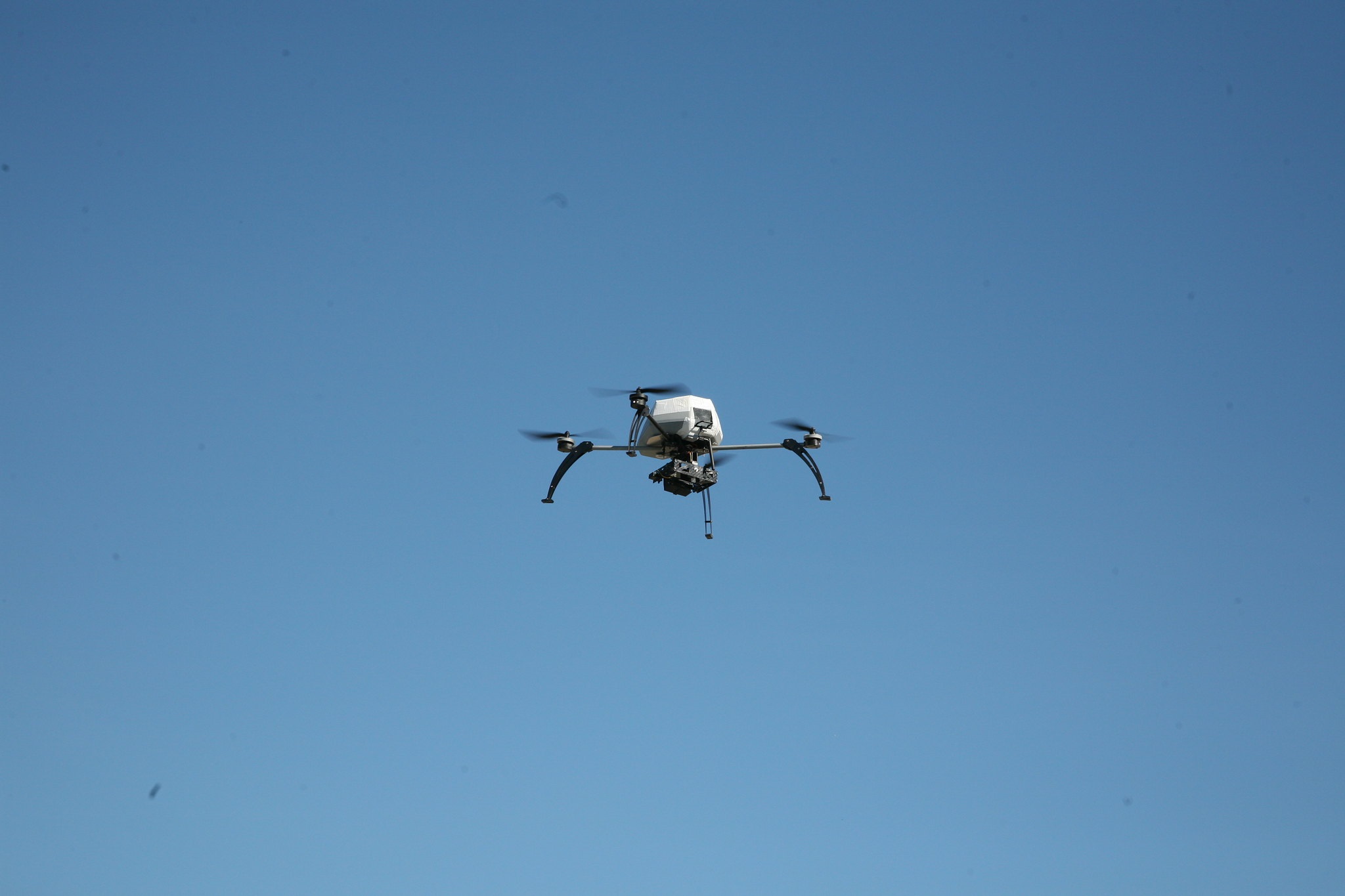 Following the first ban demanded by the Council of State last May, the Paris Police Prefecture continued to use drones to monitor demonstrations, amongst other things. La Qudrature du Net thus filed a new complaint with the courts, and have come out victorious. The organisation says that this could be the first step in turning the tide against the Macron government's tough security agenda.
In order to circumvent the May ruling, the police used an artificial intelligence device to blur the images captured by surveillance drones. However, a media investigation found the images captured could easily be 'unblurred'. In its December judgment, the Council of State rejected this attempt to dodge the law and ordered an immediate halt to the drone surveillance of protests.
The ruling makes clear that the use of drones to monitor demonstrations was wrong not just procedurally, but substantively:
"the Minister does not provide any evidence to establish that the objective of guaranteeing public safety during gatherings of people on the public highway could not be fully achieved, in the current circumstances, without the use of drones".
Data protection law requires a clear demonstration of the necessity and proportionality of a surveillance device, without which its use cannot be authorised. Political opinions, as expressed at protests, are a form of "sensitive data" under data protection law, meaning that the device must be "absolutely necessary" in order to be legitimately deployed. The ruling makes clear that there is no evidence that this is the case.
This ruling is a double blow for the government: not only are drones banned, but the government's attempts to authorise their use through Article 22 of the new Global Security Law has lost all legitimacy - unless it can find a way to demonstrate that there is an "absolute necessity" for their use.
Judgment (French, pdf)
Sources
Image credit: San Leandro Privacy, reproduced under a CC BY-NC 2.0 licence.