Home

/

News

/

2021

/

May

/

Europol should step up data exchange on "civil unrest", Council Presidency proposes
Europol should step up data exchange on "civil unrest", Council Presidency proposes
07 May 2021
Europol should exchange information with national authorities "regarding the prevention of violent demonstrations and civil unrest," say a draft set of Council conclusions on "lessons learned" from the pandemic for internal security and law enforcement.
---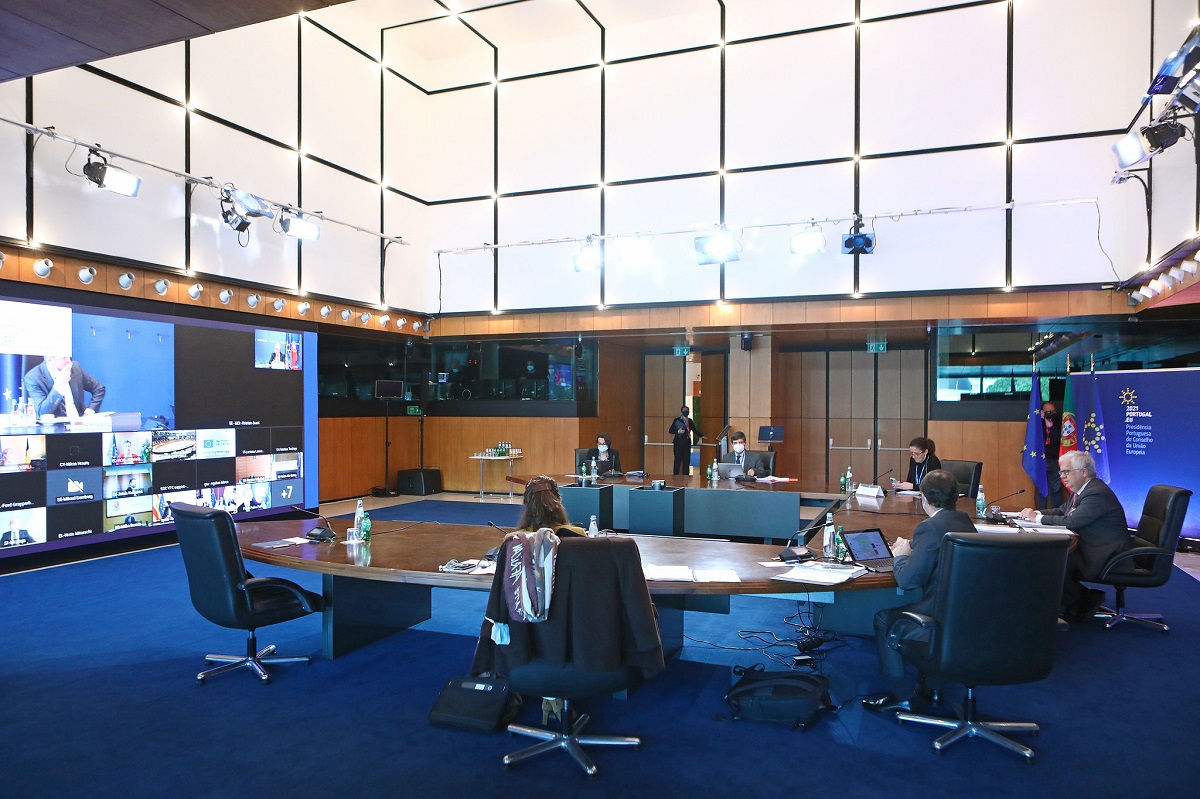 The draft conclusions (pdf), prepared by the Portuguese Presidency of the Council, were circulated to national delegations on 23 April and due to be discussed at a meeting of the Law Enforcement Working Party on 26 April.
They appear to build upon an analysis conducted by the Presidency and Europol, which is not currently publicly available.
Introducing the text, the Presidency states that lockdown measures have led to "significant changes" in criminal activity - for example, counterfeiting, cybercrime and domestic violence - as well as "public disorder and civil unrest – caused by public protests (sometimes violent) against lockdowns and other restrictive measures."
This echoes concerns expressed in more detail in a separate Presidency paper, circulated on the same day, on "countering violent extremism (CVE) in its ideological orientations and dimensions, including online activities."
That document notes:
"...recent anti-system COVID-19 denier movements have obvious potential for violence; inspired by conspiracy theories, they challenge governments and restrictive measures put in place, by inciting civil disobedience and unrest. Although extremely difficult to label, they need to be addressed since they pose security challenges to EU Member States."
However, COVID denial movements are not the only ones in the crosshairs. The paper also asserts the need to more closely monitor all types of "extremism", including "left-wing and anarchist violent extremists" who - in the words of the Presidency - "traditionally claim to fight 'state repression', 'militarism', 'colonialism' and 'fascism'".
Europol has long been in the business of gathering information on known and suspected "violent extremists", on whom data is held in 'Analysis Project Dolphin'. The file contains "information and intelligence" on proscribed terrorist organisations and "and other violent extremist groups active in the EU."
Approval of the conclusions in their current form would give further political to these ongoing activities.
Economic slump
There are concerns beyond civil unrest. The text that precedes the Presidency's draft conclusions say that in the wake of the pandemic, "a volatile economic situation with growing poverty and social inequality will serve as breeding ground for organised and serious crime and for the infiltration of criminal networks into the legal economy."
Particular risks may come from fraud, money laundering and criminal infilitration undermining EU budgets, in particular the Next Generation EU fund adopted "to boost the economic recovery".
Information-sharing and operational cooperation
To counter the risks posed by these developments, the draft conclusions call for a number of measures, focusing in particular on the cross-border exchange of information and an increase in operational cooperation.
As noted above, Europol should step up its activities in exchanging data on "civil unrest", demonstrations and demonstrators.
The European Commission, meanwhile, should:
"...ensure and define a suitable framework to create a common, resilient and secure instrument for (video and audio) communications in the European police cooperation framework, one that can be used to plan and coordinate joint operations, as well as to exchange confidential and sensitive information during crisis situations among Member States law enforcement agencies and between them and relevant EU agencies and entities."
Similar work will also be taken forward by a Core Group on Secure Communications:
"The COVID-19 crisis prompted a reassessment of law enforcement cross-border cooperation practices and created a need to identify suitable solutions for operational secure remote communication. In 2020, Europol's Innovation Lab– in partnership with the German BKA – set up a Core Group on Secure Communications (hereinafter referred to as Core Group). With valuable input from all members, and in partnership with the European Network of Law Enforcement Technology Services (ENLETS), the group produced an overview of existing communication solutions and a roadmap on the way forward."
There will also be efforts to encourage convergence between the authorities of different member states - the conclusions call for "common crime indicators at European Union level, derived from the experience of the COVID-19 crisis, to establish common risk assessments".
UK in the COVID-19 Working Group
The text preceding the conclusions also refers to another group set up in response to the pandemic - the COVID-19 Working Group (COVID-19 WG).
This group first met in June 2020 to bring together "the countries most affected by the first wave of the pandemic." The document says it "has proven a key initiative to raise awareness, exchange relevant information and share best practices in response to the criminal threats stemming from the COVID-19 crisis."
According to a footnote, since June 2020 the COVID-19 WG has met four times, bringing together "police chiefs and senior police leaders from various EU countries, UK, Switzerland, Interpol (ensuring global outreach) and Europol. This WG will meet again on 26 May 2021."
Did you find this article useful?
We can only produce work like this with stable, independent support. Become a Friend of Statewatch and help us continue!
 Documentation
Further reading
Image: 2021Portugal.eu