Home

/

News

/

2021

/

May

/

Council of Europe: "Democratic renewal" is needed to save human rights and the rule of law
Council of Europe: "Democratic renewal" is needed to save human rights and the rule of law
Topic
Country/Region
18 May 2021
A "democratic renewal" is needed to "reinforce and renew European democracy and to create an environment in which human rights and the rule of law flourish," says the latest annual report of the Council of Europe.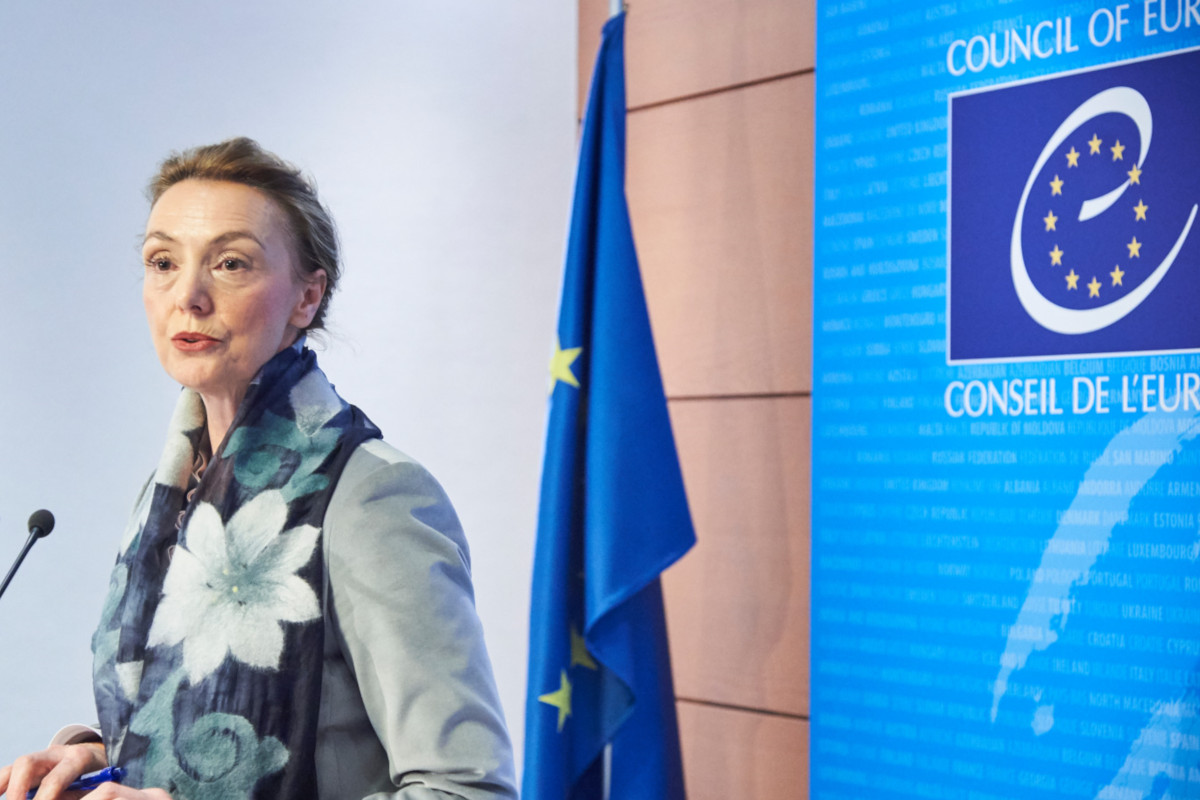 Democratic backsliding
The report warns that "democracy is in distress," and that if states do not change course, they will "continue to permit or facilitate... democratic backsliding."
The decline is demonstrated by increasing political control over the national judiciaries; a decline in freedom of expression, freedom of assembly and freedom of association; and "a growing disconnect between public expectations and political institutions' record of delivery".
The report also highlights a failure to deal with corruption and to provide adequate resources to anti-corruption authorities; an increase in human trafficking, labour exploitation, sexual exploitation and sexual violence; prison overcrowding; and an increase in xenophobia and racism.
All these problems have been compounded by the pandemic, the report underlines. As well as enforcing draconian restrictions on basic liberties, governments have also increasingly centralised power and taken decisions through the executive alone, leaving parliaments and civil society sidelined.
Embrace democratic culture
However, "while the problems are real, so too are the solutions," says the report, pointing to the binding treaties signed by Council of Europe member states that are intended to facilitate democratic and human rights, as well as the wide variety of assistance, guidance and tools that the Council of Europe makes available.
Beyond this, the report calls on member states to:
"...embrace democratic culture. They should recognise where their words, activities or legislation have diminished that culture by reducing civic space, by intimidating or preventing individuals, organisations and NGOs from exercising their freedom of speech or assembly, or by in any way excluding people from participating fully in society because of any given personal characteristic." [emphasis added]
A "change of direction" is required: member states should meaningfully engage with civil society, and governments should "proactively foster" inclusive societies in which people's human rights are upheld.
The report describes this as an "invitation" to states :
"...to return to the commitments that they have already made, and to meet these in the spirit that was originally intended. This is a democratic renewal, not a systemic revolution, but it has the potential to transform Europe's outlook in a wholly positive way."
Of course, many of the Council of Europe's member states may not be so keen to take up that invitation - in which case it will be left to people to demand that they do so.
Documentation
Contents of the report
A PREFACE BY THE SECRETARY GENERAL 
KEY FINDINGS OF THE REPORT 
GUIDE TO THE REPORT 
PART I – DEMOCRATIC INSTITUTIONS 
CHAPTER 1 – EFFICIENT, IMPARTIAL AND INDEPENDENT JUDICIARIES 
Introduction 
Judicial independence 
Judicial accountability 
Efficiency of judicial systems 
CHAPTER 2 – FREEDOM OF EXPRESSION 
Introduction 
Legal guarantees for freedom of expression 
Safety of journalists and others who speak up 
Independent and pluralistic media environment 
Reliability and trust in information 
CHAPTER 3 – FREEDOM OF ASSEMBLY AND FREEDOM OF ASSOCIATION 
Introduction 
Freedom of assembly 
Freedom of association 
CHAPTER 4 – POLITICAL INSTITUTIONS 
Introduction 
Functioning of democratic institutions 
Local and regional democracy 
Good governance at all levels 
Free and fair elections 
CHAPTER 5 – INTEGRITY OF INSTITUTIONS
Introduction 
Institutional integrity frameworks 
Standards of conduct for public officials 
Integrity, effectiveness and impact of accountability and enforcement mechanisms 
Criminal and non-criminal enforcement mechanisms 
PART II – DEMOCRATIC ENVIRONMENT 
CHAPTER 6 – HUMAN DIGNITY 
Introduction 
Combating trafficking in human beings 
Promoting and protecting women's rights 
Human rights and dignity of children 
Social rights 
Humane detention conditions 
CHAPTER 7 – ANTI-DISCRIMINATION, DIVERSITY AND INCLUSION 
Introduction 
Anti-discrimination 
Diversity and inclusion 
CHAPTER 8 – DEMOCRATIC PARTICIPATION 
Introduction 
Education for democracy 
Youth for democracy 
Culture and cultural heritage 
Image: Council of Europe