Home

/

News

/

2021

/

March

/

UK: New charter demands police chiefs commit to protecting freedom of assembly
UK: New charter demands police chiefs commit to protecting freedom of assembly
23 March 2021
Last Friday hundreds of people joined an online day of action organised by the Network for Police Monitoring (Netpol), calling on the National Police Chiefs Council to commit to protecting freedom of assembly by adopting an eleven-point charter.
---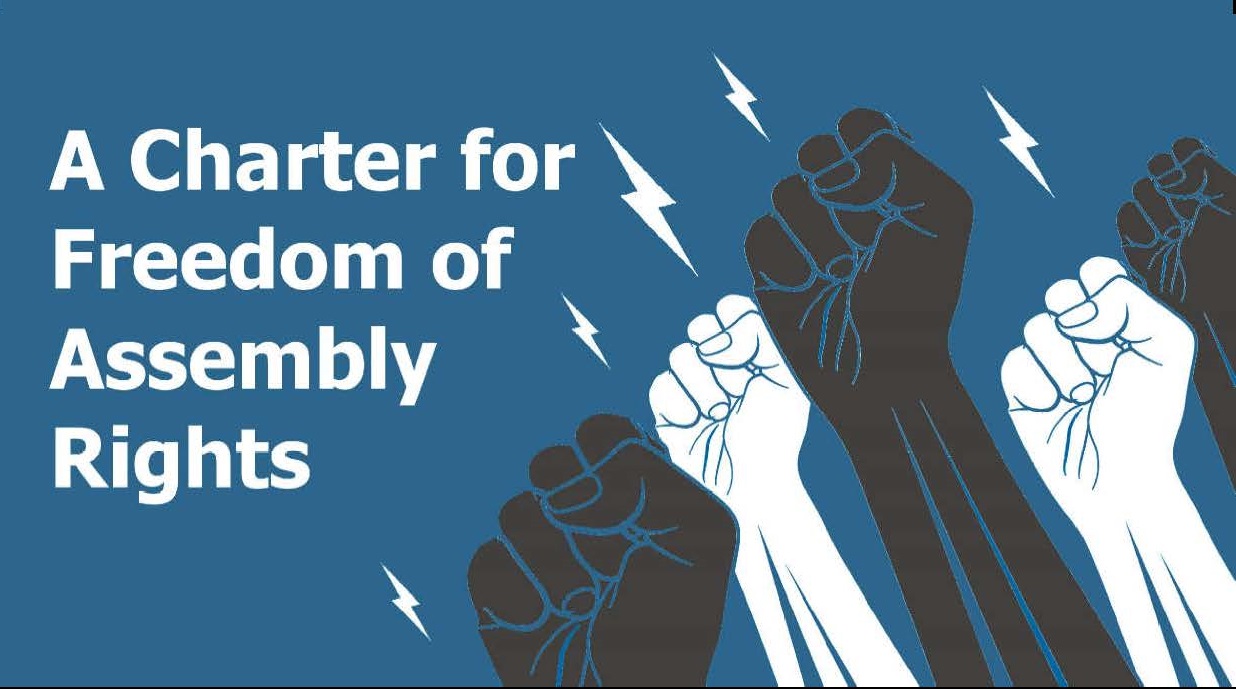 The Charter comes in the wake of ongoing crackdowns by both governments and police forces against protests and protesters - with the former seeking to introduce new legislation restricting peoples' rights and demonising protest, and the latter interpreting the law in a way that means "even minor breaches of the law are treated as invalidating the collective legitimacy of protesters' demands, justifying even more aggressive tactics and more surveillance," in the words of Netpol.
The National Police Chiefs Council was bombarded with tweets and emails that called on them "to adopt new guidelines to protect the right to protest – or explain why they refuse to do so."
The Charter for Freedom of Assembly Rights (link to pdf) says:
Public assemblies need not only facilitation, but also protection

Public assemblies need protection based on equality and non-discrimination

Potential disruption is not an automatic excuse for denying protection for assemblies

The use of civil disobedience and direct action tactics are not an automatic excuse for denying protection for assemblies

The use of police powers to collectively restrict the right to freedom of assembly is justifiable only in exceptional circumstances

Although public assemblies are collective activities, protesters are individually rather than collectively responsible for their actions

Choosing to take part in a public assembly is not an invitation to surveillance and denial of privacy

Organisers of public assemblies, not the police, must decide their level of communication and dialogue

Independent monitoring of the policing of protests is essential for defending the right to organise and participate in public assemblies

Imposing financial burdens on organisers restricts the right to freedom of assembly

The police have a particular duty to protect the rights of vulnerable or disabled people wishing to exercise their rights to freedom of assembly
The need for improved protections for protests has become increasingly urgent as the government seeks to pass new legislation restricting the right to protest even further.
Further reading