Home

/

News

/

2021

/

June

/

UK: New anti-protest powers breach human rights, says parliamentary committee
UK: New anti-protest powers breach human rights, says parliamentary committee
23 June 2021
The UK parliament's Joint Committee on Human Rights has condemned the public order powers in the proposed Police, Crime, Sentencing and Courts Bill, saying that they would further increase restrictions on non-violent protests "in a way that we believe is inconsistent with our rights."
---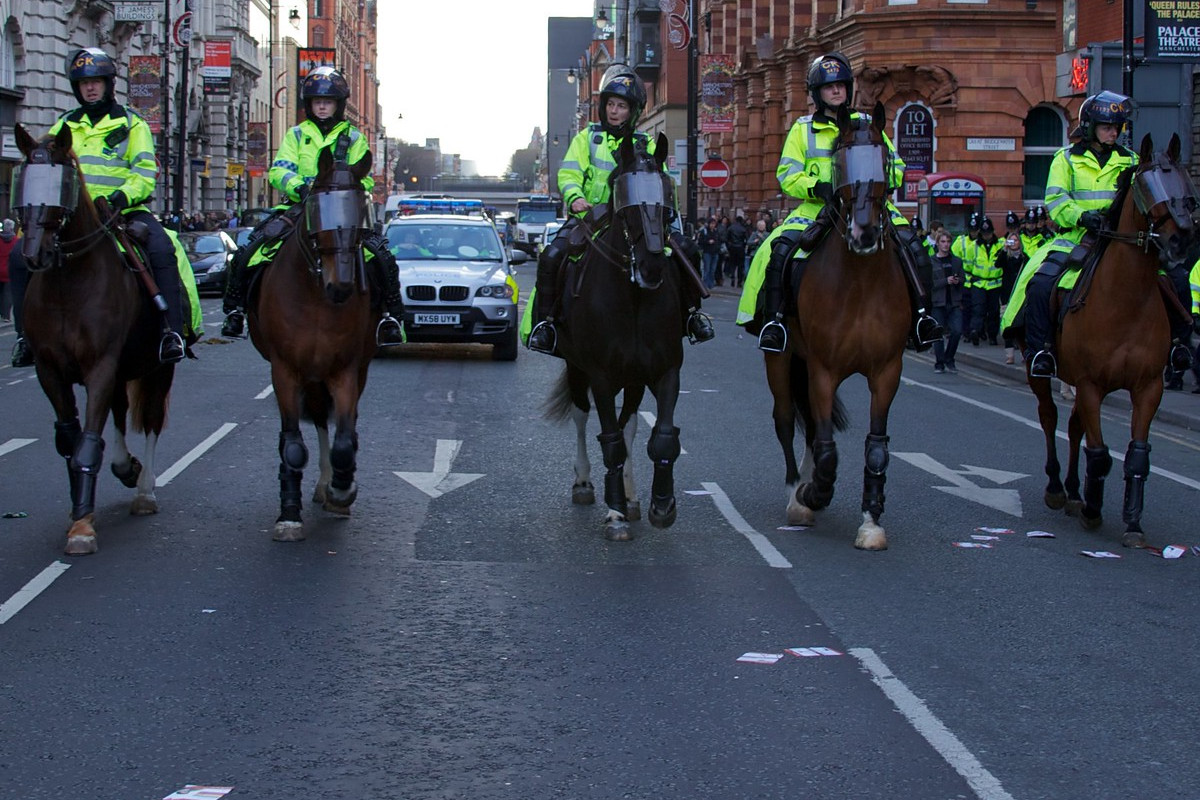 See: Joint Committee on Human Rights: Legislative Scrutiny: Police, Crime, Sentencing and Courts Bill, Part 3 (Public Order) (pdf)
The report summary notes that (all emphasis added):
"Making noise and being heard are fundamental to protest. They should only be limited in extreme circumstances. The police already have many powers to deal with noise which is seriously harmful or oppressive. Protests and processions can already be subject to conditions in order to fall within the law. The Bill introduces a new "trigger" for the police to impose restrictive conditions on public assemblies and processions based on the noise they produce. This new trigger is neither necessary nor proportionate, and should be removed from the Bill."
And:
"Knowingly failing to comply with conditions imposed by the police on public protests is a criminal offence. The Bill intends to close a loophole in the offence that allows protesters to avoid prosecution by deliberately avoiding gaining knowledge of conditions. However, we believe the changes proposed in the Bill go much further than is necessary to close this loophole, increasing the risk of peaceful protesters being arrested or prosecuted for innocent mistakes. We recommend an amendment that would narrow the changes to avoid this risk."
Furthermore:
"The Bill introduces a new statutory offence of "intentionally or recklessly causing public nuisance". Peaceful protests are by their nature liable to cause serious annoyance and inconvenience and criminalising such behaviour may dissuade individuals from participating. Offences are already available under existing laws to deal with public nuisance offences such as obstructing the highway. The current drafting risks the new statutory offence being broader than the common law offence it replaces. Moreover, the offence does not include references to the right to freedom of expression or freedom of assembly in its definition of 'reasonable excuse'. As such, the Bill requires further amendment."
However, the Committee concurs with the government - to an extent - on a proposal to allow a wider range of conditions to be placed on static protests (as opposed to marches):
"The Bill would remove all limits on the types of conditions that can be placed on public assemblies where necessary, to match the approach taken to processions. Whilst we have some sympathy for this proposal, we are not convinced that the case for unlimited conditions on assemblies has been made. We can see the sense, however, in a modest extension of existing powers to allow for conditions on start and finish times. We were also struck by the lack of systematic collection of data on the use of restrictions and conditions on protests. We recommend improved data collection and publication by the police."
---
Image: Pete Birkinshaw, CC BY 2.0