Home

/

News

/

2021

/

June

/

Brexit: EU "non-paper" on foreign and security policy cooperation with the UK
Brexit: EU "non-paper" on foreign and security policy cooperation with the UK
29 June 2021
"The UK is an important global player with which the EU has an interest in cooperating in many fields in the international arena... At the same time, the UK can become a competitor on several fronts vis-à-vis the EU, for instance by trying to bolster its position as a global norm-setter and decision-shaper, or by promoting trade deals with third countries that put it in direct competition with the EU."
---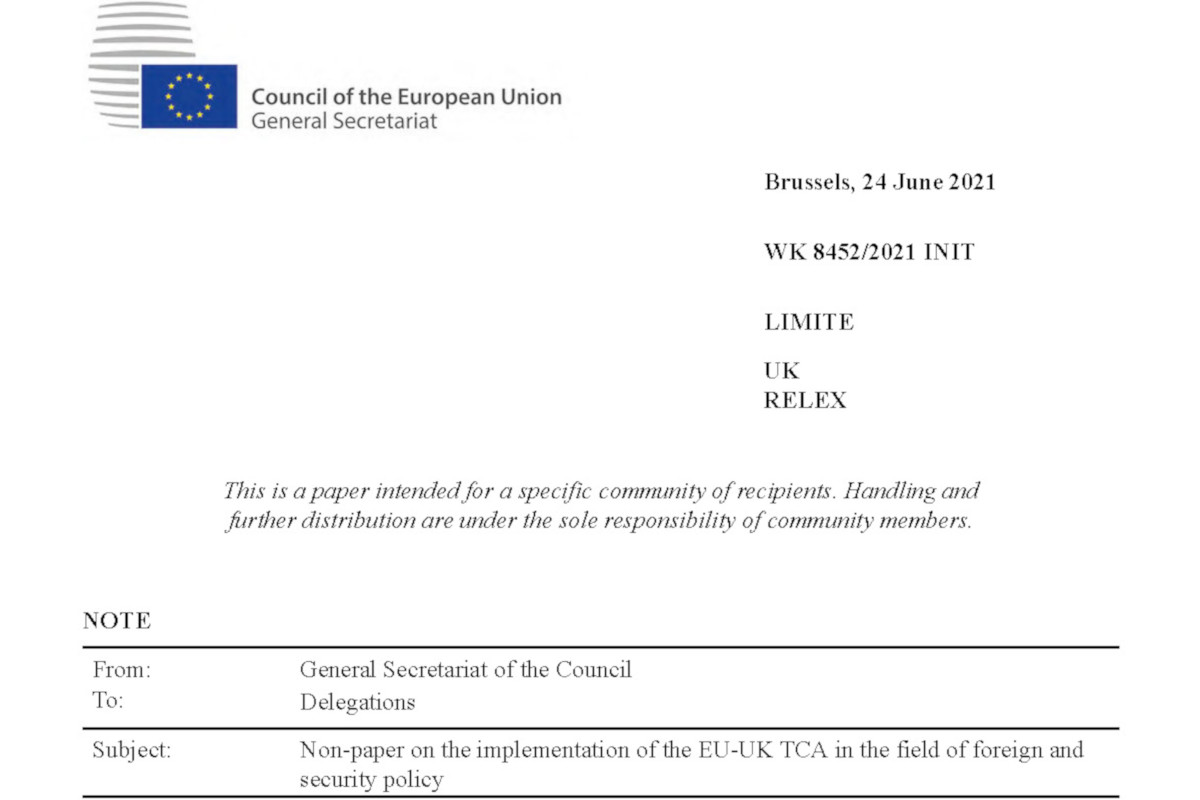 See: NOTE from: General Secretariat of the Council to: Delegations: Non-paper on the implementation of the EU-UK TCA in the field of foreign and security policy (Council document WK 8452/2021 INIT, LIMITE, 24 June 2021, pdf):
"The UK has already signaled its interest in cooperating with the EU in a number of foreign policy and security areas, inter alia sanctions, human rights, counter-terrorism, and cyber-security. As of the end of the transition period, and in line with the prudent approach requested by Member States at the FAC lunch of 25 January 2021, ad hoc cooperation between the EU and the UK has so far been limited. It has occurred mostly at London's initiative. Now that the EU-UK TCA has entered into force, the EU should also be in a position to set the agenda of our bilateral cooperation with the UK, when it is in the EU's interest, making use of the relevant provisions in the TCA. This would help to avoid a cherry picking approach by the UK. At the same time, this should not result in the EU being perceived as a demandeur, but rather as the EU working towards full implementation, and use of, the foreign and security policy provisions included in the TCA."