Home

/

News

/

2021

/

January

/

European Parliament Think Tank: briefings on counter-terrorism, migrant smuggling, search and rescue
European Parliament Think Tank: briefings on counter-terrorism, migrant smuggling, search and rescue
Topic
Country/Region
21 January 2021
The European Parliament Think Tank has recently published new briefings on a number of key topics: understanding EU counter-terrorism policy, EU action against migrant smuggling and search and rescue in the Mediterranean.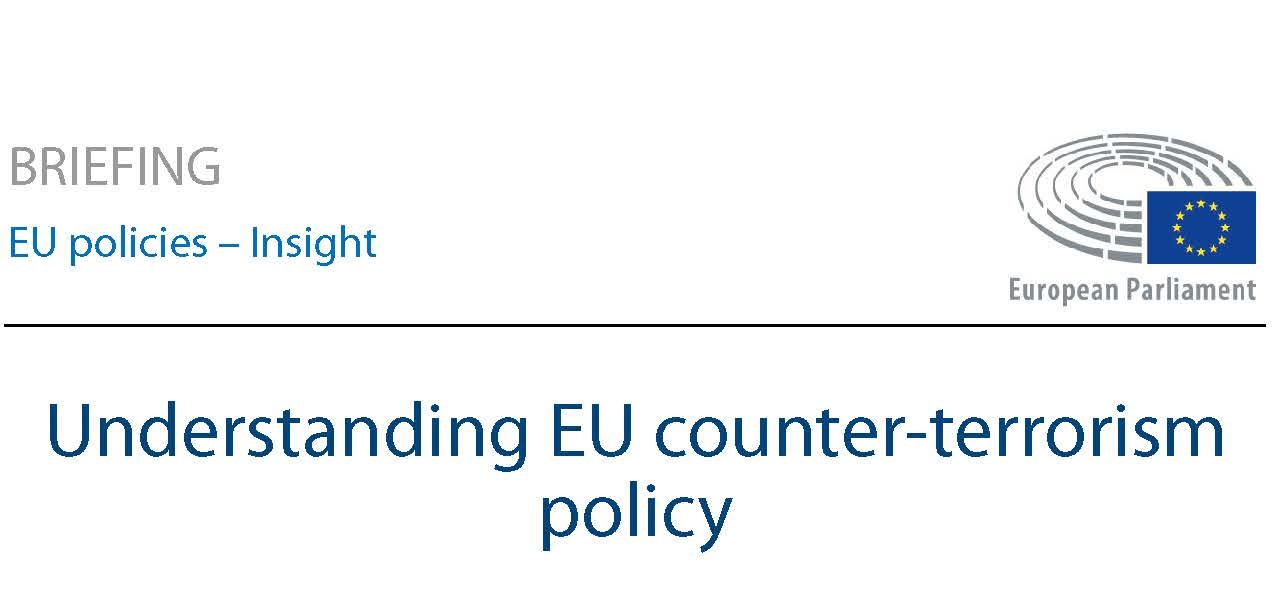 Understanding EU counter-terrorism policy (pdf)
Faced with a persistent international terrorist threat, the European Union (EU) is playing an ever more ambitious role in counter-terrorism. Even though primary responsibility for combating crime and ensuring security lies with the Member States, the EU provides cooperation, coordination and (to some extent) harmonisation tools, as well as financial support, to address this borderless phenomenon. Moreover, the assumption that there is a connection between development and stability, as well as between internal and external security, has come to shape EU action beyond its own borders. EU spending in the area of counter-terrorism has increased over the years, to allow for better cooperation between national law enforcement authorities and enhanced support by the EU bodies in charge of security and justice, such as Europol, eu-LISA and Eurojust. The many new rules and instruments that have been adopted in recent years range from harmonising definitions of terrorist offences and sanctions, and sharing information and data, to protecting borders, countering terrorist financing, and regulating firearms. However, implementing and evaluating the various measures is a challenging task. The European Parliament has played an active role not only in shaping legislation, but also in evaluating existing tools and gaps through the work accomplished by its Special Committee on Terrorism (TERR) in 2018. In line with the Parliament's recommendations, as well as the priorities set by the new European Commission and its counter-terrorism agenda presented in December 2020, future EU counter-terrorism action will focus on better anticipating threats, countering radicalisation and reducing vulnerabilities, by making critical infrastructures more resilient and better protecting public spaces. Upcoming developments also include increased information-sharing, by means of better implementation and modernisation of existing tools, a reinforced mandate for Europol, as well as possible investigation and prosecution of terrorist crimes at EU level, through the proposed extension of the mandate of the recently established European Public Prosecutor's Office. This briefing builds on an earlier one, entitled 'The fight against terrorism', published in 2019.
---
Understanding EU action against migrant smuggling (pdf)
Around 90 % of those who cross the external European Union (EU) borders illegally do so with the assistance of migrant smugglers. Furthermore, the facilitation of irregular migration is a highly profitable criminal activity, in particular when compared with the relatively low risks incurred. Even though detections of illegal border crossings are currently at their lowest level since 2013, the migrant smuggling business shows sustained high levels of demand. This demand is not only due to the fact that people in severe distress – whether for economic reasons or because of a genuine fear for their lives – keep trying to reach the EU, by irregular means if necessary. Demand is also high because illegally crossing borders has become harder, due to increased external border controls and other measures put in place to prevent irregular migration. This is where migrant smuggling networks step in. Migrant smugglers are among some of the most agile criminals. They go to great lengths in order not to get caught, quickly adapting the routes they use to smuggle migrants into the EU and their means of travel. They avoid direct contact with their victims, instead using the latest digital communication technologies and involving different intermediaries along a migrant's journey. The facilitation of irregular migration is a complex crime, interconnected with many other criminal activities, such as document fraud, trafficking in human beings or other types of illicit smuggling. Although people willingly pay smugglers to help them cross borders, they do so at great personal risk. Too many lose their lives, or are at risk of serious harm or exploitation. Therefore, preventing and combatting migrant smuggling and related crimes is one of the key priorities of the EU's action against irregular migration and organised crime. The European Parliament has repeatedly called for more and better operational cooperation, data sharing and legal migration channels, and insisted on better implementation of relevant EU legislation.
---
Search and rescue in the Mediterranean (pdf)
International law imposes an obligation to render assistance to persons and ships in distress at sea, which must be provided regardless of the persons' nationality or status or the circumstances in which they are found. These rules have to be applied without prejudice to the obligations deriving from international humanitarian law and international human rights law, including in particular the prohibition of refoulement. Search and rescue (SAR) and disembarkation activities of EU Member States are currently not covered by a common EU legal framework, except for those activities carried out in the context of Frontex-led joint operations at sea. In recent years, a significant proportion of migrants and asylum-seekers in distress at sea have been rescued by EU naval operations, EU agencies and non-governmental organisations in the Mediterranean. Nevertheless, over the last couple of years, the Mediterranean Sea has also been the backdrop for the largest number of casualties and missing people. Lack of coordination in search and rescue activities, solitary action by individual countries and criminalisation of non-governmental organisations active in SAR in the Mediterranean lead to migrants being forced to stay for several days and sometimes weeks on boats. EU Member States and EU agencies (Frontex) have also been accused of pushbacks of asylum-seekers and other migrants to the high seas and towards Libya and Turkey. Individual actors dealing with boats of migrants have been a subject of strong criticism and legal action. Their accountability is, however, not always clear, the reason being varied application and interpretation of different bodies of international law. One solution, proposed by academics, could be the harmonisation of the fragmented legal regime for maritime interceptions.