EU: Renewed deportation agreement with Afghanistan close to approval
Topic
Country/Region
14 January 2021
The EU is close to adopting a renewed agreement with Afghanistan to facilitate further deportations to the war-torn country. A note from the Commission to the Council, dated 13 January, says "all requests made by Member States" are included in the new Joint Declaration on Migration Cooperation.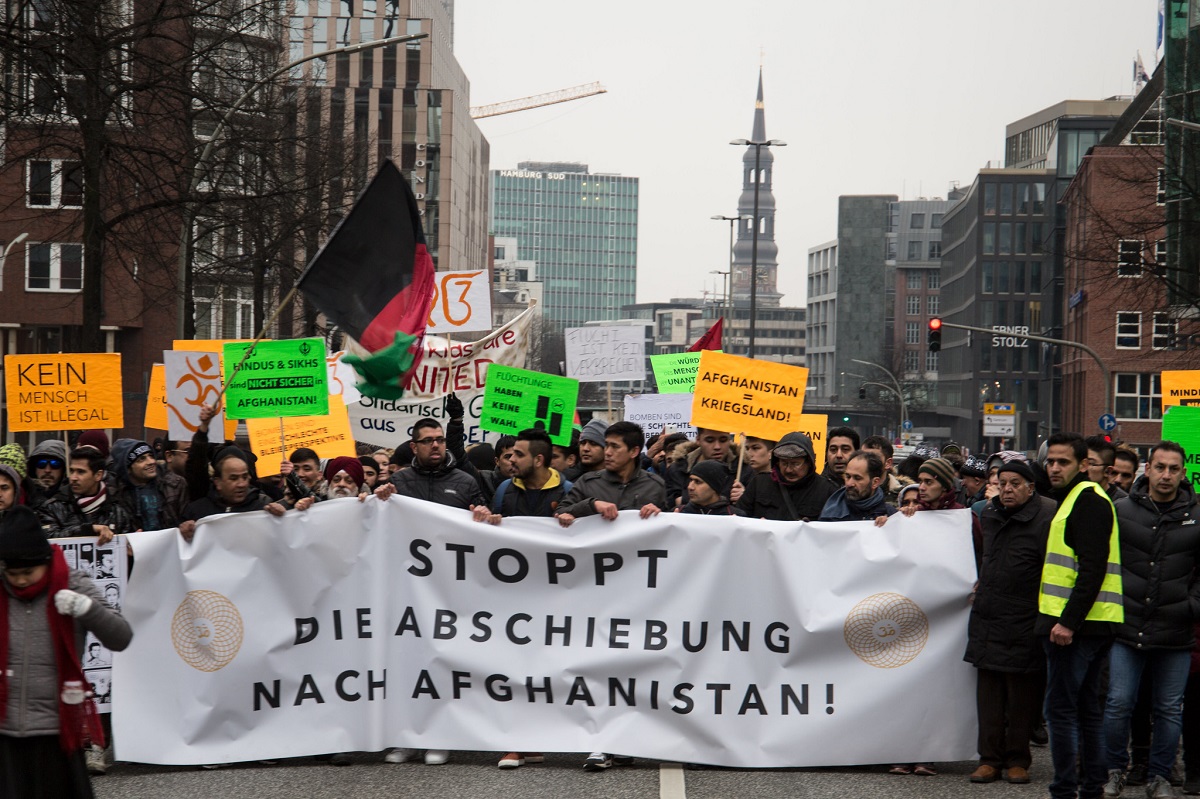 According to a previous document published by Statewatch, member state demands included a more restrictive definition of "vulnerable groups". The text of the new agreement also explicitly sets out "a ceiling of 500 returnees a month," at the request of the Afghan authorities.
Deportations to Afghanistan have been stepped up significantly in recent years, with assistance from EU border agency Frontex. This has sparked significant opposition, and the plan to renew the EU-Afghanistan agreement (previously known as the 'Joint Way Forward') was opposed by a number of civil society organisations. Some 40 groups called on the EU and its member states to:
"Halt forced returns to Afghanistan due to the security situation in the country and the challenge of reintegration for returnees from Europe and the neighbouring region. In particular, vulnerable groups and Afghans who were born and grew up outside of Afghanistan should not be "returned"."
However, their demands have fallen on deaf ears. The Commission's note calls on the Council "to endorse the Joint Declaration on Migration Cooperation, prior to its signing by the High Representative of the Union for Foreign Affairs and Security Policy, the Commissioner for Home Affairs or the person designated by them on behalf of the EU."
See: NOTE from: Commission to: Delegations: Commission's request for endorsement of the Joint Declaration on Migration Cooperation between Afghanistan and EU (Council document 5223/21, LIMITE, 13 January 2021, pdf):
"...the JDMC also brings significant improvements based on lessons learned from the implementation of the JWF and requests expressed by Member States, including:
a tighter definition of vulnerable groups, notably the family unit and seriously sick people (Part I, point 5);
clarification that all EU Member States may participate in joint return operations by
non-scheduled flights under the JDMC, even if they have concluded a bilateral agreement or arrangement with Afghanistan, while specifying that joint return flights should be carried out under the JDMC (Part II, point 3; Part X);
EU escort staff and other accompanying staff do not need to carry a valid Afghan visa unless they must enter the territory of Afghanistan (Part II, point 5);
all Afghan returnees to be readmitted upon arrival (Part II, point 4);
indefinite duration of the Declaration (Part VIII).
At the request of the Afghan side, and in line with the ongoing practice, the JDMC sets a maximum number of 50 returnees per non-scheduled flight and a ceiling of 500 returnees per month. Both figures can be increased after prior consultations (Part II, point 4)."
Further reading

Image: Rasande Tyskar, published under a CC BY-NC 2.0 licence.