EU: Council seeks response to Parliament's "e-evidence" proposals
Topic
Country/Region
14 January 2021
New EU legislation on "e-evidence" would make it simpler for law enforcement authorities to obtain information from digital service providers operating in a different country, for use in criminal investigations. The proposals have been under discussion for some time within the Council and the Parliament, and the two institutions are due to start negotiations soon. The Parliament is calling for significant changes to the structure and content of the legislation, and now the Portuguese Presidency is developing a response to the Parliament's proposals.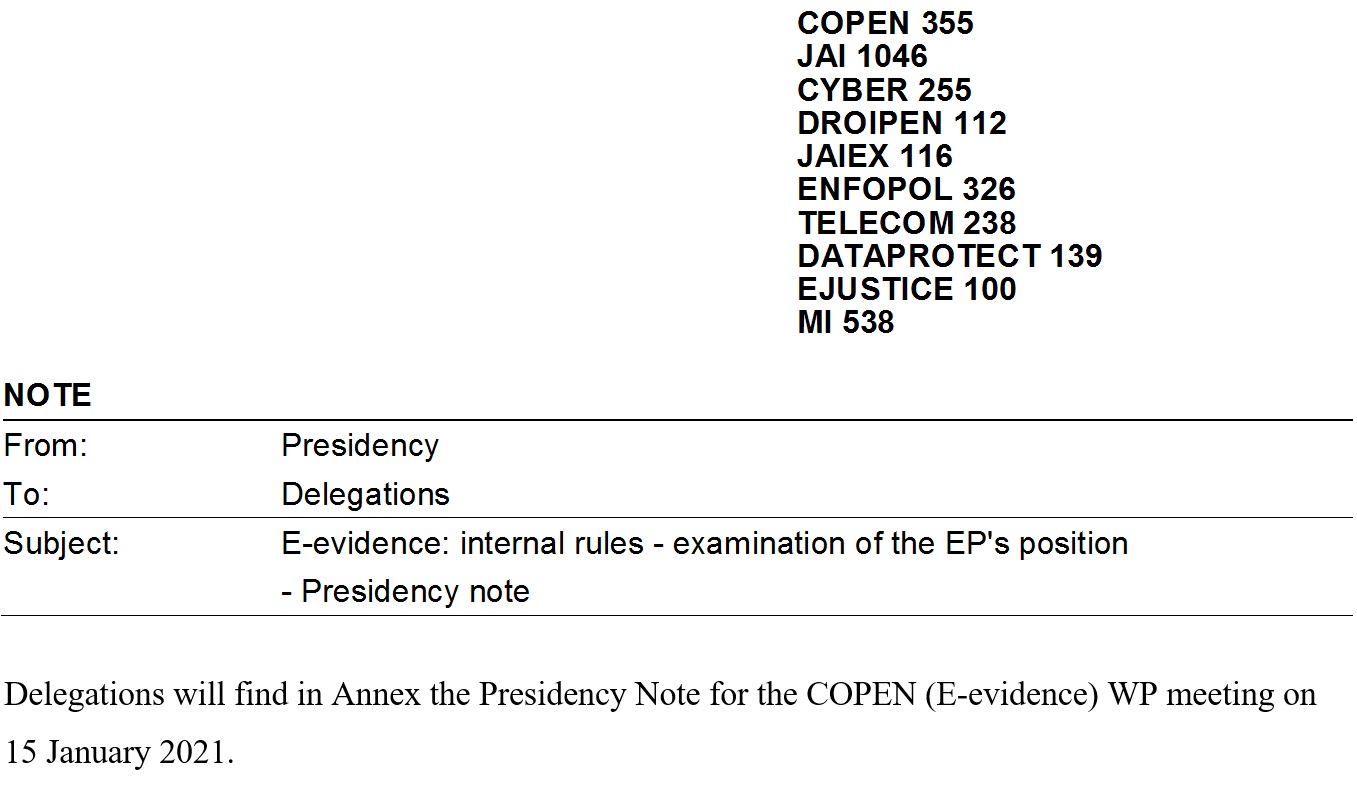 The issues at hand are:
The Parliament rejecting the proposal to have both a Regulation and Directive on e-evidence, and instead aiming for one Regulation;
Introducing a requirement for service providers to appoint a legal representative for receiving law enforcement requests only if they do not have a presence in the EU at all (the Council wants all digital service providers to appoint such a representative);
The Parliament wants to make it possible for service providers to be reimbursed (by the state) for the costs of complying with an order;
Differences in the proposed data categories covered by requests for e-evidence;
The Parliament proposes not excluding financial services from the scope of the rules, and differs from the Council in the way it defines a number of terms;
The Parliament calls for the establishment of a "common European (digital) exchange system" for handling and transmitting requests and responses.
See: NOTE from: Presidency to: Delegations: E-evidence: internal rules - examination of the EP's position - Presidency note (13525/20, 8 January 2021, pdf)