Home

/

News

/

2021

/

January

/

EU: Frontex unrepentant about chasing transparency activists for court costs
EU: Frontex unrepentant about chasing transparency activists for court costs
Topic
Country/Region
27 January 2021
Fabrice Leggeri, director of the EU Border and Coast Guard Agency, recently defended the continued pursuit of five-figure legal fees from two transparency activists, despite heavy criticism from MEPs.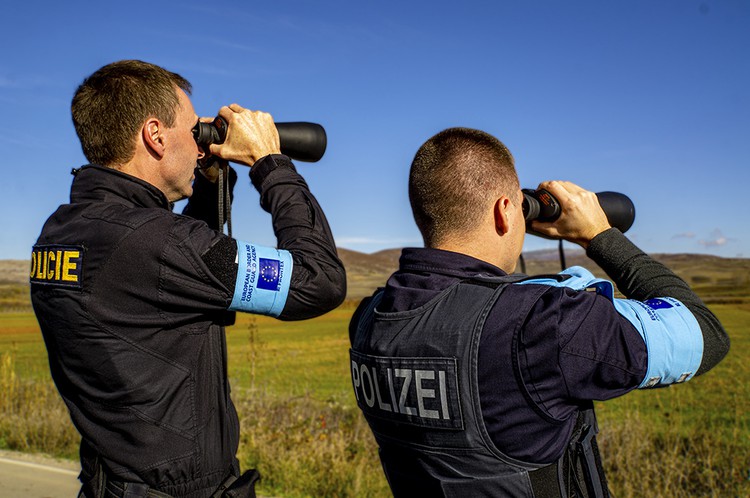 At a hearing of the European Parliament's civil liberties committee in December, Leggeri suggested that the continued pursuit of Luisa Izuzquiza and Arne Semsrott for almost €24,000 in costs related to a transparency case against the agency is related to the publicity generated by the two activists.
Leggeri said in a written answer to MEPs from the liberal Renew Europe group: "While Frontex has reduced these costs, the applicants repeatedly publicly criticised this judgment and maintained that they would not pay any costs".
Renew MEPs had asked Leggeri whether he considered the agency's ongoing attempts to reclaim the costs "a real discouragement for citizens that may want to pursue legal action related to the transparency of the Agency," and wanted to know: "Should EU Agencies not welcome rather than penalise requests for transparency?"
Leggeri insisted that Frontex has an obligation "to protect the financial interests of the EU" as a part of "the European public administration", although eyebrows have been raised recently about those obligations.
It was recently revealed that the agency spent €94,000 on a single dinner and is being investigated by the EU's anti-fraud body, OLAF, whose remit is to investigate allegations of misuse of public funds.
Izuzquiza told Statewatch that transparency "is a fundamental right that all EU bodies should, at the very least, respect and guarantee. Imposing a five-figure price tag on transparency litigation against Frontex will essentially deter people from exercising their fundamental right of access to information."
She added that the agency should "become more transparent and accountable, not less," given that it is facing "extremely serious allegations, including for its involvement in human rights violations, having misled the European Parliament, and questionable lavish spending".
Frontex ended 2020 amid a storm of criticism from European Parliament, the European Commission and civil society observers over alleged knowledge of, or potential involvement in, pushbacks of migrants from Greece to Turkey.
In the midst of this controversy, the agency found time to launch legal proceedings against Izuzquiza and Semsrott, who last year lost a court case against the agency seeking greater transparency over its border control operations – namely, information on the vessels deployed in Operation Triton in the Mediterranean.
Izuzquiza and Semsrott are facing demands to pay almost €24,000 in legal costs that were accrued by Frontex, which hired private lawyers for the case despite having its own extensive legal team.
The demand to pay the costs is in line with the court's ruling, but it is uncommon for large, publicly funded agencies to actually pursue such costs.
Documentation
Background
Further reading
Image: Frontex