Home

/

News

/

2021

/

January

/

EU: New transparency obligations for justice and home affairs agencies following Statewatch complaints
EU: New transparency obligations for justice and home affairs agencies following Statewatch complaints
Topic
Country/Region
19 January 2021
A new transparency framework for EU justice and home affairs agencies has been laid down by the European Ombudsman, in response to complaints from Statewatch that highlighted the failure of Europol and Frontex to meet their legal obligations under EU rules on public access to documents.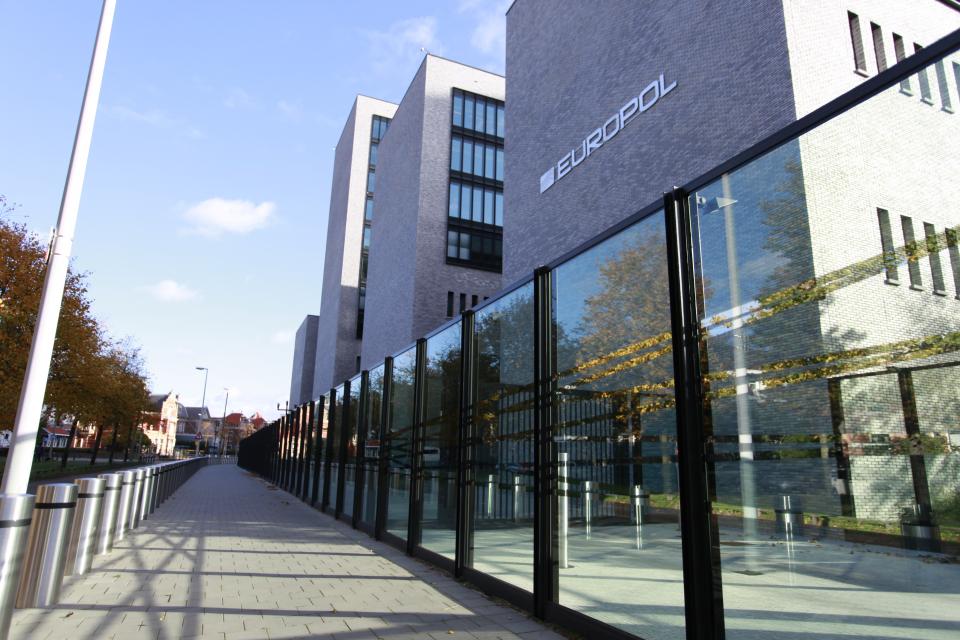 Europol (the EU policing agency) and Frontex (border control) have now promised to implement new policies and practices that will enable individuals to better understand, monitor and scrutinise the activities of the EU's two most powerful justice and home affairs agencies, by facilitating access to documents they have produced or received.
This will provide an important means to hold both agencies to account as they take on an increasing number of powers and practices – a new law governing Frontex was approved at the end of 2019, vastly increasing the scale and scope of the agency's work, [1] and a new law to extend Europol's powers was proposed by the European Commission in December. [2]
The European Ombudsman took up the complaints when the agencies failed to take action in response to letters received directly from Statewatch. The complaints argued that neither agency was maintaining a complete public register of documents – a legal requirement under a 2001 Regulation that aims "to give the fullest possible effect to the right of public access to documents," [3] as set out in the EU Charter on Fundamental Rights. [4]
In its proposed solutions to those complaints, the Ombudsman argues that justice and home affairs agencies "operate in particularly sensitive areas," but nevertheless must apply certain principles stemming from the 2001 Regulation, to "enable individuals to identify documents to which they may want to request public access."
The Ombudsman has reiterated to both agencies that they must maintain a public register of documents that is user-friendly, complete, and is updated in a timely manner, following a case-by-case assessment of whether each document produced or held by the agency should be listed in the register, in accordance with the exceptions laid down in the Regulation.
None of this should be news to Europol or Frontex, both of which should have complied with the law years ago – as highlighted in a previous Ombudsman inquiry into the transparency obligations of Frontex, Europol and Eurojust. [5]
High-level officials at both agencies have accepted the Ombudsman's proposals. Europol's plans are set out in a letter from Jürgen Ebner, the agency's Deputy Executive Director for Governance, which sets out a number of actions to be taken this year. Frontex's Executive Director, Fabrice Leggeri, has committed the agency to a "roadmap" setting out a series of steps to be taken from now until early 2022 to meet the Ombudsman's requirements. [6] The EU's justice and home affairs database agency, eu-Lisa, [7] also agreed in 2019 to set up a public register of documents following a complaint from Statewatch.
Chris Jones, Executive Director of Statewatch, said:
"As Europol and Frontex continue to accrue broad and intrusive powers, facilitating public access to the agency's documents is a vital means of holding them to account. We are pleased that the agencies have accepted the Ombudsman's proposals, although it is astonishing that it has taken repeated complaints over more than eight years for them to set out concrete plans for complying with the law. The question now is whether they will meet their commitments. MEPs and civil society need to ensure that they do so."
Tony Bunyan, Director Emeritus of Statewatch, said:
"EU agencies in the field of justice and home affairs have sought to re-write the Regulation on public access to documents to keep key aspects of their activities secret. Our successful complaints have made clear they are not exempt from the law. It is in the public interest that their policies, strategies and operations are not hidden but open to regular scrutiny and meaningful accountability."
Documentation
Documents associated with the cases are available here: Complaints to the European Ombudsman on Europol, Frontex and access to documents: documentation
Notes
[1] The 2019 Frontex Regulation expands upon new powers granted to the agency by a 2016 law and introduces a number of new provisions – most notably, a requirement to set up a 'standing corps' of 10,000 border guards, who could be deployed to assist with border control, border surveillance, migration management or deportation in the Schengen states.
[2] Plans to upgrade Europol's powers were published in December 2020. Negotiations on the proposal between the Council of the EU and the European Parliament have not yet begun, but the overall intention is to grant Europol the power to process "big data", including on individuals who are not suspects, witnesses or victims; to engage more heavily in research and development and activities, and to be able to cooperate more easily with non-EU states.
[3] EU rules on public access to documents are set out in Regulation (EC) No 1049/2001 of the European Parliament and of the Council of 30 May 2001 regarding public access to European Parliament, Council and Commission documents.
[4] Article 42 of the Charter of Fundamental Rights, 'Right of access to documents', states: "Any citizen of the Union, and any natural or legal person residing or having its registered office in a Member State, has a right of access to documents of the institutions, bodies, offices and agencies of the Union, whatever their medium."
[5] In 2012, Statewatch made a series of complaints to the European Ombudsman concerning the failure of Europol, Frontex and Eurojust (the EU's judicial cooperation agency) to comply with the rules on public access to documents. The complaints were merged into an own-initiative inquiry that was being launched by the Ombudsman at the same time, and which concluded that all three agencies needed to take action to comply with the law; they largely failed to do so.
[6]The documentation related to the complaints can be found here.
Image: Europol