Home

/

News

/

2021

/

February

/

New report examines the consequences of pandemic measures on migrants and their families
New report examines the consequences of pandemic measures on migrants and their families
Topic
11 February 2021
A new report by the Last Rights project - 'Every Body Counts: understanding the consequences of pandemic measures on migrant families' - looks at the ways in which different measures taken to try to control the coronavirus pandemic have affected migrants and their families.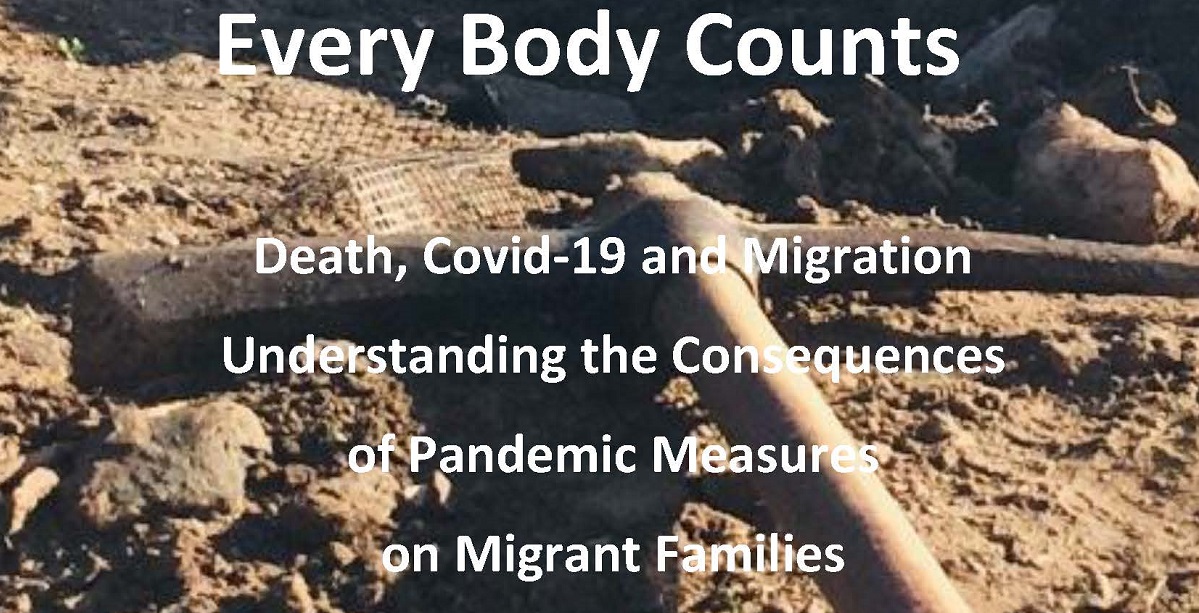 Over the last few months the Last Rights project has been speaking to migrants in different parts of the world (including Greece, Germany, France, Italy, South Africa, Zimbabwe, Mexico, United States), both those who have a recognized formal immigration status and those with none, to try to establish an early picture of some of the many difficult issues facing them during the global pandemic. The resulting report shines spotlights on experiences and identifies gaps and obstacles unreported or hidden from mainstream attention.
Every Body Counts presents over 100 recommendations including measures especially for the dignified treatment of the dead and bereaved based on the experiences of migrants and rooted in well-established international human rights law that can and should be readily adopted without delay by all governments and international agencies as well as to help inform responses to inevitable similar global events in future, whether of disease or other disaster.
Full report: Every Body Counts: understanding the consequences of pandemic measures on migrant families (link to pdf)