Home

/

News

/

2023

/

November

/

EU planning new anti-migration deals with Egypt and Tunisia, unrepentant in support for Libya
EU planning new anti-migration deals with Egypt and Tunisia, unrepentant in support for Libya
16 November 2023
The European Commission wants to agree "new anti-smuggling operational partnerships" with Tunisia and Egypt before the end of the year, despite longstanding reports of abuse against migrants and refugees in Egypt and recent racist violence endorsed by the Tunisian state. Material and financial support is already being stepped up to the two North African countries, along with support for Libya.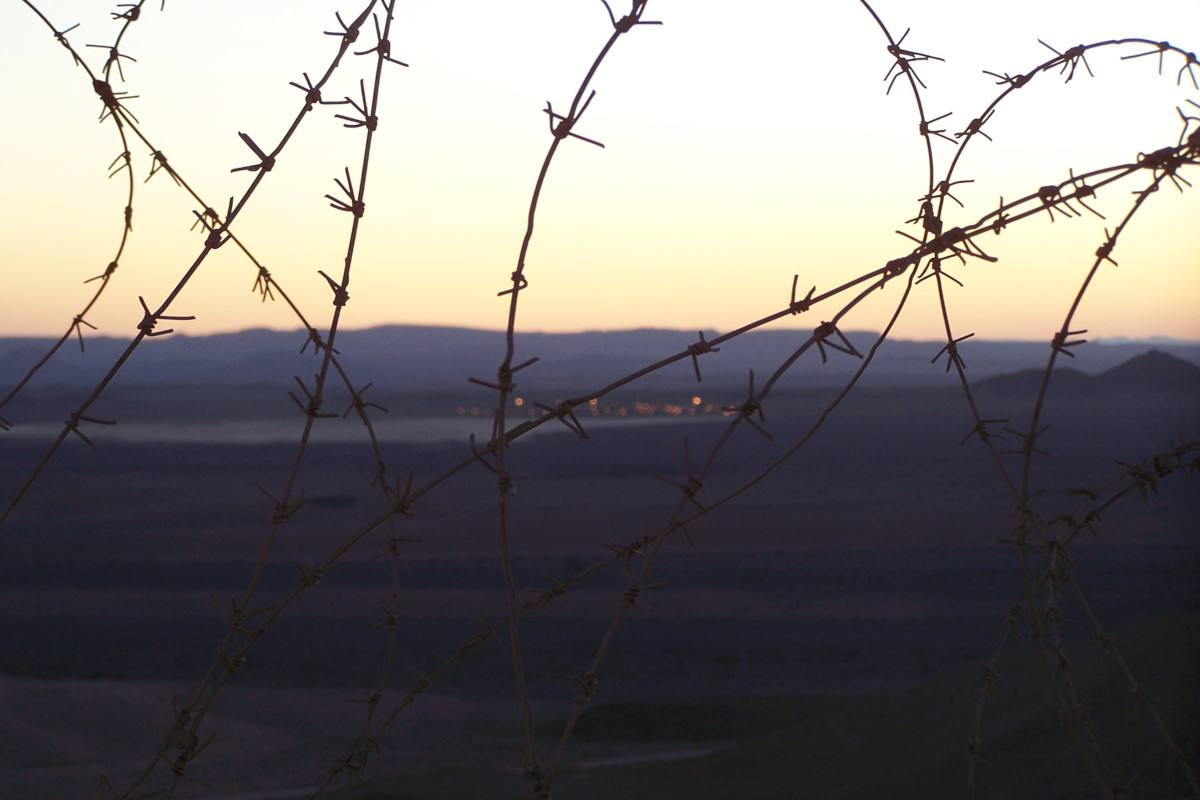 Image: Cornelius Kibelka, CC BY-SA 2.0
---
The plan for new "partnerships" is referred to in a newly-revealed annex (pdf) of a letter from European Commission president, Ursula von der Leyen, that was sent to the European Council prior to its meeting in October and published by Statewatch.
In April, the Commission announced "willingness" from the EU and Tunisia "to establish a stronger operational partnership on anti-smuggling," which would cover stronger border controls, more police and judicial cooperation, increased cooperation with EU agencies, and anti-migration advertising campaigns.
The annex includes little further detail on the issue, but says that the agreements with Tunisia and Egypt should build on the anti-smuggling partnerships "in place with Morocco, Niger and the Western Balkans, with the support of Europol and Eurojust," and that they should include "joint operational teams with prosecutors and law enforcement authorities of Member States and partners."
Abuse and impunity
Last year, Human Rights Watch investigations found that "Egyptian authorities have failed to protect vulnerable refugees and asylum seekers from pervasive sexual violence, including by failing to investigate rape and sexual assault," and that the police had subjected Sudanese refugee activists to "forced physical labor [sic] and beatings." Eritrean asylum-seekers have also been detained and deported by the Egyptian authorities.
The EU's own report on human rights in Egypt in 2022 (pdf) says the authorities continue to impose "constraints" on "freedom of expression, peaceful assembly and media freedom," while "concerns remained about broad application of the Terrorism Law against peaceful critics and individuals, and extensive and indiscriminate use of pre-trial detention."
Amr Magdi, Human Rights Watch's Senior Researcher on the Middle East and North Africa, has said more bluntly that "there can be no light at the end of the tunnel without addressing rampant security force abuses and lawlessness." The Cairo Institute for Human Rights said in August that the country's "security apparatus continues to surveil and repress Egyptians with impunity. There is little to no access to participatory democracy."
The situation in Tunisia for migrants and refugees has worsened substantially since the beginning of the year, when president Kais Said declared a crackdown against sub-Saharan Africans in speeches that appeared to draw heavily from the far-right great replacement theory.
It is unclear whether the EU will attempt to address this violence, abuse and discrimination as it seeks to strengthen the powers of the countries' security authorities. The annex to von der Leyen's letter indicates that cooperation with Tunisia is already underway, even if an anti-smuggling deal has not been finalised:
"Three mentorship pairs on migrant smuggling TU [Tunisia] with Member States (AT, ES, IT [Austria, Spain and Italy]) to start cooperation in the framework of Euromed Police, in the last quarter of 2023 (implemented by CEPOL [the European Police College] with Europol)"
Anti-smuggling conference
The annex to von der Leyen's letter indicates that the Egyptian foreign minister, Sameh Shoukry, "confirmed interest in a comprehensive partnership on migration, including anti-smuggling and promoting legal pathways," at a meeting with European Commissioner for Migration and Home Affairs, Ylva Johansson, at the UN General Assembly.
This month the fourth EU-Egypt High Level Dialogue on Migration and the second Senior Officials Meeting on Security and Law Enforcement would be used to discuss the partnership, the annex notes – "including on the involvement of CEPOL, Europol and Frontex" – but it is unclear when exactly the Commission plans to sign the new agreements. An "International Conference on strengthening international cooperation on countering migrant smuggling" that will take place in Brussels on 28 November would provide an opportune moment to do so.
The conference will be used to announce a proposal "to reinforce the EU legal framework on migrant smuggling, including elements related to: sanctions, governance, information flows and the role of JHA agencies," said a Council document published by Statewatch in October.
Other sources indicate that the proposal will include amendments to the EU's Facilitation Directive and the Europol Regulation, with measures to boost the role of the European Migrant Smuggling Centre hosted at Europol; step up the exchange of information between member states, EU agencies and third countries; and step up Europol's support to operations.
Additional support
The proposed "partnerships" with Egypt and Tunisia come on top of ongoing support provided by the EU to control migration.
In July the EU signed a memorandum of understanding with Tunisia covering "macro-economic stability, economy and trade, green energy, people-to-people contacts and migration and mobility."
Despite the Tunisian government returning €67 million provided by the EU, the number of refugee boat departures from Tunisia has decreased significantly, following an increase in patrols at sea and the increased destruction of intercepted vessels.
Violent coercion is also playing a role, as noted by Matthias Monroy:
"State repression, especially in the port city of Sfax, has also contributed to the decline in numbers, where the authorities have expelled thousands of people from sub-Saharan countries from the centre and driven them by bus to the Libyan and Algerian borders. There, officials force them to cross the border. These measures have also led to more refugees in Tunisia seeking EU-funded IOM programmes for "voluntary return" to their countries of origin."
The annex to von der Leyen's letter notes that the EU has provided "fuel to support anti-smuggling operations," and that Tunisian officials were shown around Frontex's headquarters in mid-September for a "familiarisation visit".
Egypt, meanwhile, is expected to receive the first of three new patrol boats from the EU in December, €87 million as part of the second phase of a border management project will be disbursed "in the coming months," and Frontex will pursue a working arrangement with the Egyptian authorities, who visited the agency's HQ in Warsaw in October.
Ongoing support to Libya
Meanwhile, the EU's support for migration control by actors in Libya continues, despite a UN investigation earlier this year accusing that support of contributing to crimes against humanity in the country.
The annex to von der Leyen's letter notes with approval that five search and rescue vessels have been provided to the Libyan Coast Guard this year, and that by 21 September, "more than 10,900 individuals reported as rescued or intercepted by the Libyan authorities in more than 100 operations… Of those disembarked, the largest groups were from Bangladesh, Egypt and Syria".
The letter does not clarify what distinguishes "rescue" and "interception" in this context. The organisation Forensic Oceanography has previously described them as "conflicting imperatives" in an analysis of a disaster at sea in which some survivors were taken to Libya, and some to EU territory.
In a letter (pdf) sent last week to the chairs of three European Parliament committees, three Commissioners – Margaritas Schinas, Ylva Johansson and Oliver Várhelyi – said the Commission remained "convinced that halting EU assistance in the country or disengagement would not improve the situation of those most in need."
While evidence that EU support provided to Libya has facilitated the commission of crimes against humanity is not enough to put that policy to a halt, it remains to be seen whether the Egyptian authorities' violent repression, or state racism in Tunisia, will be deemed worthy of mention in public by Commission officials.
The annex to von der Leyen's letter also details EU action in a host of other areas, including the "pilot projects" launched in Bulgaria and Romania to step up border surveillance and speed up asylum proceedings and returns, support for the Moroccan authorities, and cooperation with Western Balkans states, amongst other things.
Documentation