Home

/

News

/

2023

/

July

/

UK: Joint civil society statement on the passage of the Illegal Migration Act
UK: Joint civil society statement on the passage of the Illegal Migration Act
Topic
Country/Region
18 July 2023
A statement signed by representatives of almost 300 organisations from across the UK, including Statewatch: "We all deserve to live safe from harm. But this senselessly cruel Act will have a devastating impact on people's lives. It turns our country's back on people seeking safety, blocking them from protection, support, and justice at a time they need it most."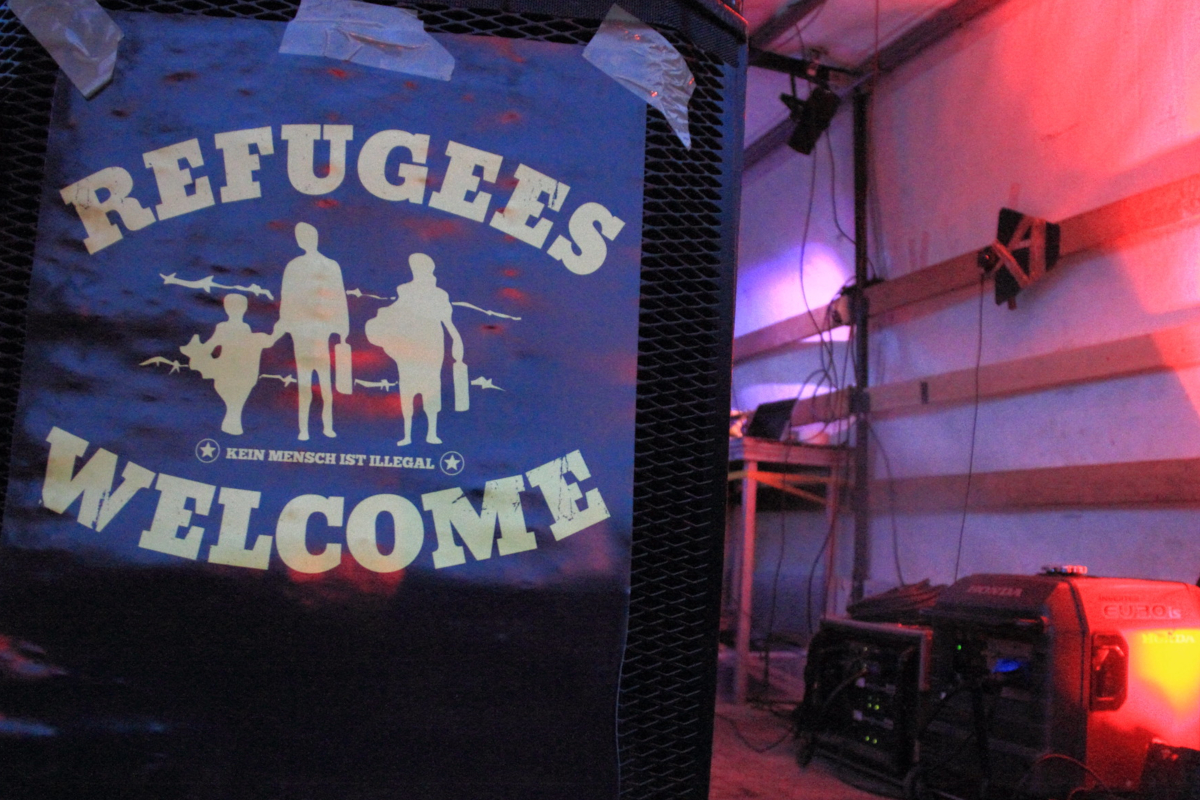 Image: Rasande Tyskar, CC BY-NC 2.0
---
This statement was coordinated by Liberty.
As a coalition of 290 organisations representing the human rights, migrants' rights, refugee and asylum, anti-trafficking, children's, violence against women and girls, LGBTQI+, disability rights, health, LGBTQI+, housing, racial justice, criminal justice, arts, international develop-ment, environment, democracy, pan-equality, faith, access to justice, and other sectors, we condemn the passage of the Illegal Migration Act today, and stand in solidarity with all who will be affected.
We all deserve to live safe from harm. But this senselessly cruel Act will have a devastating impact on people's lives. It turns our country's back on people seeking safety, blocking them from protection, support, and justice at a time they need it most.
In abandoning the UK's moral and legal obligations, the Act risks breaching multiple interna-tional human rights treaties including the Refugee Convention and the European Convention on Human Rights while shielding the Government from accountability. The UK Government has admitted that it cannot confirm if the Act is compatible with the UK's obligations under the European Convention on Human Rights.
The Act will force people into situations that threaten their lives – whether by placing children in detention or sending people off to countries where their lives might be at grave risk. More-over, the Act attacks the very core of human rights, which is the principle that we all have them regardless of who we are or where we are from. In stripping the most basic rights from people seeking safety and a better life, the Act dismantles human rights protections for all of us. Either all of us have human rights, or none of us do. While the UK Government's plans will harm those seeking safety the most, this is an attack on all of us and the values we hold dear.
The government has rushed through this law despite broad and deep opposition. But our fight is not over. As caring people, we will continue to fight for the right for people to seek safety and a better life without being forced to take dangerous journeys and without being punished for how they enter the UK. We will keep holding those in power to account for upholding the UK's international obligations. We will strive for an asylum and immigration system that treats everyone with dignity and respect. We will stand in solidarity with and fight alongside everyone who makes the UK their home and build a society that treats everyone with compassion.
Signatories
1. Akiko Hart, Interim Director, Liberty
2. Alexandra Loupoukhine, Interim Executive Director, JCWI
3. Sonya Sceats, Chief Executive, Freedom from Torture
4. Joyce Kallevik, Director, WISH
5. Professor Robert Moore, NWREN
6. Eiri Ohtani, Director, Right to Remain
7. Alison Pickup, Director, Asylum Aid
8. Jess McQuail, Director, Just Fair
9. Julie Bishop, Director, Law Centres Network
10. Kyle Taylor, Founder, Fair Vote UK
11. Kerry Smith, CEO, Helen Bamber Foundation
12. Andrea Simon, Director, End Violence Against Women Coalition
13. Traci Kirkland, Head of Charity, Govan Community Project
14. Amber Bauer, CEO, forRefugees
15. Anna Rudd, Interim Director, ASSIST Sheffield
16. Jim McAuliffe, Chair, Lighthouse Relief
17. Robina Qureshi, Positive Action in Housing
18. Kayte Cable and Vicki Felgate, Co-founders, Big Leaf Foundation
19. Siân Summers-Rees, Chief Officer, City of Sanctuary UK
20. Christine Bacon, Co-Artistic Director, Ice and Fire Theatre
21. Mark Goldring, Director, Asylum Welcome
22. Shameem Ahmad, CEO, Public Law Project
23. Marguerite Hunter Blair, CEO, Play Scotland
24. Aderonke Apata, Founder and CEO, African Rainbow Family
25. Sarah Teather, Director, Jesuit Refugee Service UK
26. Amos Schonfield, CEO, Our Second Home
27. Emma Ginn, Director, Medical Justice
28. Mia Hassenson-Gross, Director, René Cassin
29. Katie Fennell, National Coordinator, KIND UK
30. Dr Shabna Begum and Laurence Jay, Interim Co-CEO's, Runnymede Trust
31. Stephanie Habib, Executive Team, English for Action (EFA) London
32. Anna MacDonald, Co-founder, Play for Progress
33. Dr Helen Taylor, Director, Stories and Supper
34. Anne Fox, CEO, Clinks
35. Liz Fekete, Director, Institute of Race Relations
36. Chris Jones, Director, Statewatch
37. Leila Zadeh, Executive Director, Rainbow Migration
38. Anna Jones, CEO & Co Founder, RefuAid
39. Shoaib M Khan, Partner, SMK Law Solicitors
40. William Gomes, Director, The William Gomes Podcast
41. Alphonsine Kabagabo, Director, Women for Refugee Women
42. Bridget Young, Director, NACCOM (No Accommodation Network)
43. Dr Ruth Allen, Chief Executive, British Association of Social Workers
44. Sebastian Rocca, CEO, Micro Rainbow
45. Anber Raz, Chair of the Board of Trustees, Imkaan
46. Naomi Webb, Executive Director, Good Chance Theatre
47. Zara Mohammed, Secretary-General, Muslim Council of Britain
48. Revd Dr Tessa Henry-Robinson, Moderator of General Assembly, United Reformed Church
49. Trustee, Waltham Forest Migrant Action
50. Rosario Guimba-Stewart, CEO, Lewisham Refugee and Migrant Network (LRMN)
51. Mel Steel, Director, Voices in Exile
52. Lis Murphy, Creative Director, Music Action International
53. Mariko Hayashi, Executive Director, Southeast and East Asian Centre (SEEAC)
54. Zrinka Bralo, CEO, Migrants Organise
55. Fizza Qureshi, CEO, Migrants' Rights Network
56. Robbie de Santos, Director of External Affairs, Stonewall
57. Sally Daghlian OBE, CEO, Praxis
58. Emily Crowley, Chief Executive, Student Action for Refugees (STAR)
59. Peter Marsden, CEO, Concordis International
60. Lara Parizotto & Alex Bulat, Co-Directors, Migrant Democracy Project
61. Tim Naor Hilton, Chief Executive, Refugee Action
62. Sacha Deshmukh, Chief Executive, Amnesty International UK
63. Anthea Sully, Chief Executive, White Ribbon UK
64. Souad Talsi MBE, Founder and Interim CEO, Al-Hasaniya Moroccan Women's Project Ltd
65. Hugh Russell, Chief Executive, Children in Wales - Plant Yng Nghymru
66. Comfort Etim, Director, Refugee Women Connect
67. James Wilson, Director, Detention Action
68. Revd Gill Newton, President of the Methodist Conference
69. Joanne MacInnes, West London Welcome
70. Kerry Scarlett, Vice-President of the Methodist Conference
71. Natasha Eeles, CEO & Founder, Bold Voices
72. Dianna Nammi, Executive Director, IKWRO
73. Alison, JURIES
74. Christine Allen, Director, CAFOD
75. Catharine Walston, Chair of Core Committee, Cambridge Refugee Resettlement Cam-paign
76. Marissa Green, Chair of Trustees, Cambridge Convoy Refugee Action Group
77. Jayne Butler, CEO, Rape Crisis England and Wales
78. Marchu Belete & Sarah Cutler, Co-directors, Migration Exchange
79. Aké Achi, Founding Chief Executive, Migrants At Work
80. Aké Achi, CEO, Black Europeans
81. Shaminder Ubhi, Director, Ashiana Network
82. Yasmine Ahmed, UK Director, Human Rights Watch
83. Angie Herrera, Director, Latin American Women's Aid (LAWA)
84. Harriet Wistrich, Director, Centre for Women's Justice
85. Iona Taylor, Advocacy and Campaigns Lead, Positive Action in Housing
86. Emma Hutton, CEO, JustRight Scotland
87. Nick Watts, Director, Together with Migrant Children
88. Ruth Davison, CEO, Refuge
89. Mollin Delve, CEO, PHOEBE
90. Enver Solomon, CEO, Refugee Council
91. Sabrina Qureshi, Founder and Coordinator, Million Women Rise Movement
92. Jo Cobley, CEO, Young Roots
93. Laura Tomson and Rachel Adamson, Co-Directors, Zero Tolerance
94. Steven Smith, CEO, Care4Calais
95. Kathy Evans, Chief Executive, Children England
96. Indy Cross, Chief Executive Officer, Agenda Alliance
97. Shari Brown, Partnership and Development Manager, Refugee and Migrant Centre (West Midlands)
98. Kate Roberts, Head of Policy, FLEX
99. Selma Taha, Executive Director, Southall Black Sisters
100. Estelle Du Boulay, Director, Rights of Women
101. Rita Gava, Kalayaan
102. Natalie Collins, CEO, Own My Life
103. Jason Thomas-Fournillier, Senior Administrator, Spectrum Rainbow Community
104. Gisela Valle, Director, LAWRS
105. Catherine Gladwell, Chief Executive, Refugee Education UK
106. Barbara Drozdowicz, CEO, East European Resource Centre
107. Lucy Nabijou, Coordinator, Haringey Welcome
108. Dr David Brown, Chair, Birmingham City of Sanctuary
109. Josie Naughton, CEO, Choose Love
110. Danielle Roberts, Senior Policy and Development Officer, Here NI
111. Khedijah Mohammed-Nur, Cofounder, Network of Eritrean Women-UK
112. Rupert Skilbeck, Director, REDRESS
113. Sophie Neuburg, Director, Medact
114. Sharon Erdman, CEO, RASASC
115. Ghadah Alnasseri, Head of Policy and Public Affairs, Hibiscus Initiatives
116. Maddy Crowther, Co-Executive Director, Waging Peace
117. Laura Kyrke-Smith, Executive Director, International Rescue Committee UK
118. Eleanor Brown, CEO, CARAS
119. Jane Lees, CEO, Communityworks
120. Jo Benefield, Campaign Coordinator, Bristol Defend the Asylum Seekers Campaign
121. Nicola David, Founder, One Life to Live
122. Chris Rose, Chair, Craven District of Sanctuary
123. Ben Gilchrist, Chief Executive, Caritas Shrewsbury
124. Skipton Refugee Support Group
125. Ailsa Dunn Secretary to Hay, Brecon and Talgarth Sanctuary for refugees
126. Revd Canon Helen Cameron, Moderator, Free Churches Group
127. Zita Holbourne, BARAC UK
128. Angie Pedley, Treasurer, Settle Area Refugee Support
129. Rosie MacPherson, Artistic Director and Joint CEO, Stand and Be Counted Theatre
130. Dr Nicola Sharp-Jeffs OBE, CEO, Surviving Economic Abuse
131. Astrid Laich, Secretary, Bournville Amnesty
132. Kush Chottera, CEO, Europia
133. Jeremy Thompson, Manager, Restore - a project of Birmingham Churches Together
134. Anna Pincus, Director, Gatwick Detainees Welfare Group
135. Tess Berry-Hart, Director, Citizens of the World Choir
136. Georgina Fletcher, Chief Executive, Regional Refugee Forum North East
137. Zlakha Ahmed, Chief Executive, Apna Haq
138. Refugee and Migrant Partner Lead, Sector 3
139. Mike Wild, Chief Executive, Macc
140. Christopher Desira, Director, Seraphus
141. Amanda Church-Mcfarlane, Co-CEO, Abigail Housing
142. Professor Jenny Phillimore, Institute for Research into Superdiversity, University of Birmingham
143. Revd. Ian Rutherford, City Centre Minister, Methodist Central Hall Manchester
144. District Ecumenical Officer, Greater Manchester Churches Together
145. Paul Parker, Recording Clerk, Quakers in Britain
146. Martin Drewry, CEO, Health Poverty Action
147. Mick Taylor, Project Coordinator, Support for Wigan Arrivals Project
148. Gail Heath, CEO, Pankhurst Trust
149. Miranda Reilly, Director, AVID
150. Hayley Nelson BEM, Director, Learn for Life Enterprise
151. Vivienne Hayes, CEO, WRC
152. Vicar, St Paul's Church
153. Richy Thompson, Director of Public Affairs and Policy, Humanists UK
154. Jan Foster, Trustee, Doncaster Conversation Club
155. Jo Todd, CEO, Respect
156. Jamie Balfour-Paul, Founder and Performing Magician, Magic for Smiles
157. Sarah Lange, Lead Coordinator, Wyre Forest Supports Asylum Seekers
158. Catherine Mackle, Director, Community Welcome cic
159. Angus Clark, Chief Executive - Herts for Refugees
160. Phil Kerton, Co-Director, Seeking Sanctuary
161. Lisa-Marie Taylor, CEO, FiLiA
162. Warren Elf MBE, Co-Chair, Faith Network for Manchester
163. Sara Alsherif, Migrant Digital Justice Programme Manager, Open Rights group
164. Charlie Zosseder, Director, Samphire
165. Martin Cosarinsky Campos, Managing Director, Breadwinners
166. Tom Cheesman, Trustee, Swansea Asylum Seekers Support
167. Sanchita Hosali, CEO, British Institute of Human Rights
168. Nathan D Ndlovu, Chairman, CARAG
169. Kevin Hanratty, Director, Northern Ireland Human Rights Consortium
170. Ian Hodson, National President, BFAWU
171. Mauricio Silva - Inter-Religious Coordinator, Columbans in Britain
172. Bishop Mike Royal, General Secretary, Churches Together in England
173. Joan Hoult, CEO, Walking With in North Tyneside
174. Johannah Dyer, Chair, Bromsgrove and District Asylum Seeker Support
175. Patrick O'Dowd, Director, Caritas Diocese of Salford
176. Dr Pat Bond, Chair, New to the UK, North Shields
177. Barbara Hungin, Chair of Trustees, Justice First
178. Programme Development Director, Railway Children
179. Jabbar Hasan, Director, Iraqi Association
180. Paul Hook, Director, Asylum Matters
181. Revd Jide Macaulay, Founder & CEO House of Rainbow CIC
182. Stephanie Neville, Project Manager
183. Dr Ruvi Ziegler, Chair, New Europeans UK
184. Robert Hooper, Pastor, Oasis church
185. Abigail Martin, Manager, St Chad's Sanctuary
186. Darren Knight, Chief Executive, George House Trust
187. Toni Soni, Centre Director, Coventry Refugee and Migrant Centre
188. Imogen McIntosh, Aid Box Community
189. Victoria Marks, Director, Anti Trafficking and Labour Exploitation Unit (ATLEU)
190. Manuchehr Maleki, Co-Chair, SYMAAG
191. Stuart Crosthwaite, Secretary, SYMAAG
192. The Revd Steve Faber, Moderator, URC West Midlands Synod
193. Misak Ohanian, CEO, Centre for Armenian Information and Advice
194. Stan Beneš, Managing Director, Opora
195. M Fahim, Manager, Afghan community and welfare centre
196. Dr Paul Martin OBE, LGBT Foundation
197. Nazee Akbari, CEO, New Citizens' Gateway
198. Rebecca Stevenson – Read - Centre Manager, St Vincent's Centre Newcastle upon Tyne
199. Zoe Gardner, National Committee, Another Europe is Possible
200. Nicholas Prescott, Project Manager, Fallowfield & Withington Foodbank
201. Seana Roberts, Manager, Merseyside Refugee Support Network
202. Seana Roberts, Administrator, Liverpool City of Sanctuary
203. Rabbi Warren Elf MBE, Rabbi, Southend and District Reform Synagogue
204. Ros Holland, Chief Exec, Boaz Trust
205. Nick Beales, RAMFEL
206. Lara Bundock, CEO, Snowdrop Project
207. Andrea Cleaver, CEO, Welsh Refugee Council
208. Ailsa MacKenzie, Chief Officer, The Pyramid at Anderston
209. Rachel Wing, Treasurer/Co Ordinator, Refugee and Asylum Seeker Project, Stockton on Tees
210. David Weaver, Chair, Operation Black Vote
211. Lee Jasper, Co-founder, Blaksox
212. Efi Stathopoulou, Programmes Manager, Refugee Legal Support
213. Vicar, St Paul's Church Birmingham
214. Kat Lorenz, Director, Asylum Support Appeals Project
215. Denise McDowell, CEO, Greater Manchester Immigration Aid Unit
216. Elham Kashefi, Tara Centre
217. Maria Brul, Policy and Public Affairs Manager, Children and Families Across Borders
218. Katie Morrison, CEO, Safe Passage
219. Nazek Ramadan, Migrant Voice, Director
220. Daniel Sohege, Director, Stand For All
221. Stephanie Draper, Chief Executive, Bond
222. Revd Kate Gray, The United Reformed Church, Wythenshawe
223. Paddy Kelly, Director, Children's Law Centre
224. Clare Moody, Joint CEO, Equally Ours
225. Sampson Low, Head of Policy, UNISON
226. Frank Parnham, Secretary, Barnsley Borough City of Sanctuary
227. Salma Ravat, CEO, One Roof Leicester
228. Dr Sarah Hughes, Chief Executive, Mind
229. Yvonne Rendell, Chair, Bromsgrove and Redditch Welcome Refugees
230. Karen Parry, Chief Executive, Inclusion North
231. Christine Rose Chair of the Core Group,Craven District of Sanctuary
232. Beatrice Giaquinto, Director, Nottingham Arimathea Trust
233. Gwen Hines, Chief Executive, Save the Children
234. Jennifer Nadel and Matt Hawkins, Co-Directors, Compassion in Politics
235. Andrew Belfield, Mosaic Justice Network
236. Kamran Mallick, CEO, Disability Rights UK
237. Liz Millman, North Wales Jamaica Society
238. Liz Millman, Learning Links International CIC
239. Garrick Prayogg project Manager, Cultural Diversity Network
240. Rev. Dr. Joseph D Cortis coordinator of Caritas Leeds
241. Zoe Bantleman, Legal Director, Immigration Law Practitioners' Association (ILPA)
242. CEO, Cast – Communities and Sanctuary Seekers Together
243. Jane Grimshaw, Convener, Hastings Supports Refugees
244. Sarah Hayes, Vicar, St Germains Church Birmingham
245. Polly Gifford, Co-Chair, Hastings Community of Sanctuary
246. Ernie Whalley, Chair, Reach group, New North Road Baptist Church, Huddersfield
247. Mojgan Bakhtiary, Development Manager, Taban
248. Louise King, Director, Children's Rights Alliance for England
249. Alison Page, Chief Executive, Salford CVS
250. Jo Walby, Chief Executive Officer, Salford CVS
251. Aleema Shivji, Chief Impact Officer, Oxfam GB
252. Gill Kelly, Chair, Wolverhampton City of Sanctuary
253. Rose Caldwell, CEO, Plan International UK
254. Frank Forman, Nottingham and Nottinghamshire Refugee Forum
255. Alex, General Advice Coordinator, Manchester Refugee Support Network
256. Revd Sarah Jemison (Chair of Trustees), BEACON (Bradford Ecumenical Asylum Con-cern)
257. Pauline Mary Ruth. Chair of Trustees. Trinity Safe Space Charity
258. Abi Brunswick, Director, Project 17
259. Dr Arabella Hamilton, Lay Chair of the Parochial Church Council
260. Sian Summers-Rees, Chief Officer, City of Sanctuary UK
261. Amy Lythgoe, Trustee, Together Now
262. Miriam Turner and Hugh Knowles, Co-Executive Directors, Friends of the Earth (Eng-land, Wales and Northern Ireland)
263. Mark Russell, CEO, The Children's Society
264. Humma Nizami, Executive Director, Race Equality Network
265. Jonathan Senker, CEO, VoiceAbility
266. Joanna Ewart-James, Executive Director, Freedom United
267. Michael Mark, Trustee, The Cotton Tree Trust
268. Areeba Hamid, Co-Executive Director, Greenpeace UK
269. Andreea Dumitrache, Interim Co-CEO, the3million
270. Stephanie Grimshaw, Head of Public Affairs and Policy, Welsh Women's Aid
271. Saqib Deshmukh, Interim Chief Executive, AYJ
272. Joseph Kiwango, Manager, Revive
273. Tufail Hussain, UK Director, Islamic Relief
274. Eleni Venaki, Director, The Comfrey Project
275. Amanda Littlewood, Refugees & Mentors CIC
276. Sabir Zazai, Chief Executive, Scottish Refugee Council
277. Úna Boyd, Committee on the Administration of Justice
278. Eleonora Fais, Anti-Trafficking Monitoring Group Coordinator, ATMG
279. Rev Lynn Green, General Secretary, Baptist Union of Great Britain
280. Emma Hawthorne, Chair, BIRCH
281. Simon Tyler, Executive Director, Doctors of the World UK
282. Laura, Director, Horton Community Farm
283. Phil Davis, Director, Hope Projects
284. Sally Hyman, founder and CEO, CRIBS International
285. Mark Courtice (Chair), Southampton and Winchester Visitors Group
286. Dr Patrick Roach, General Secretary, NASUWT Teachers' Union
287. Trustee, Louth Churches for Refugees
288. Jessica Davidson-Egan, Director, Refugee Welcome Homes
289. Andrew Evans, CEO, METRO Charitye
290. Nick Harborne, CEO, Refugee Support Group
Further reading
29 June 2023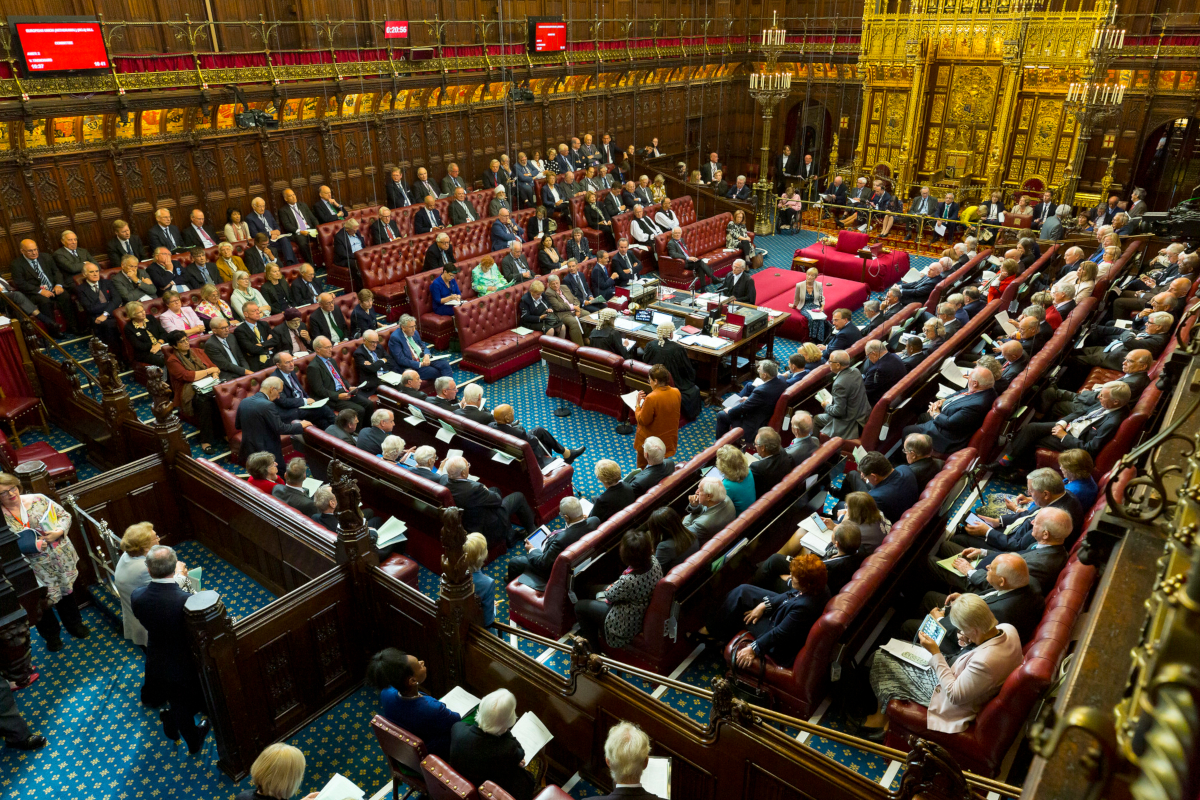 In its current form, the Illegal Migration Bill puts the duty to deport people - including children and victims of trafficking - above human rights and international law. The House of Lords has begun the next stage of scrutiny of the bill. A briefing to peers supported by over 50 organisations, including Statewatch, calls for the addition of a new clause that would prevent the provisions of the Bill taking precedence over the UK's human rights and international obligations.
10 May 2023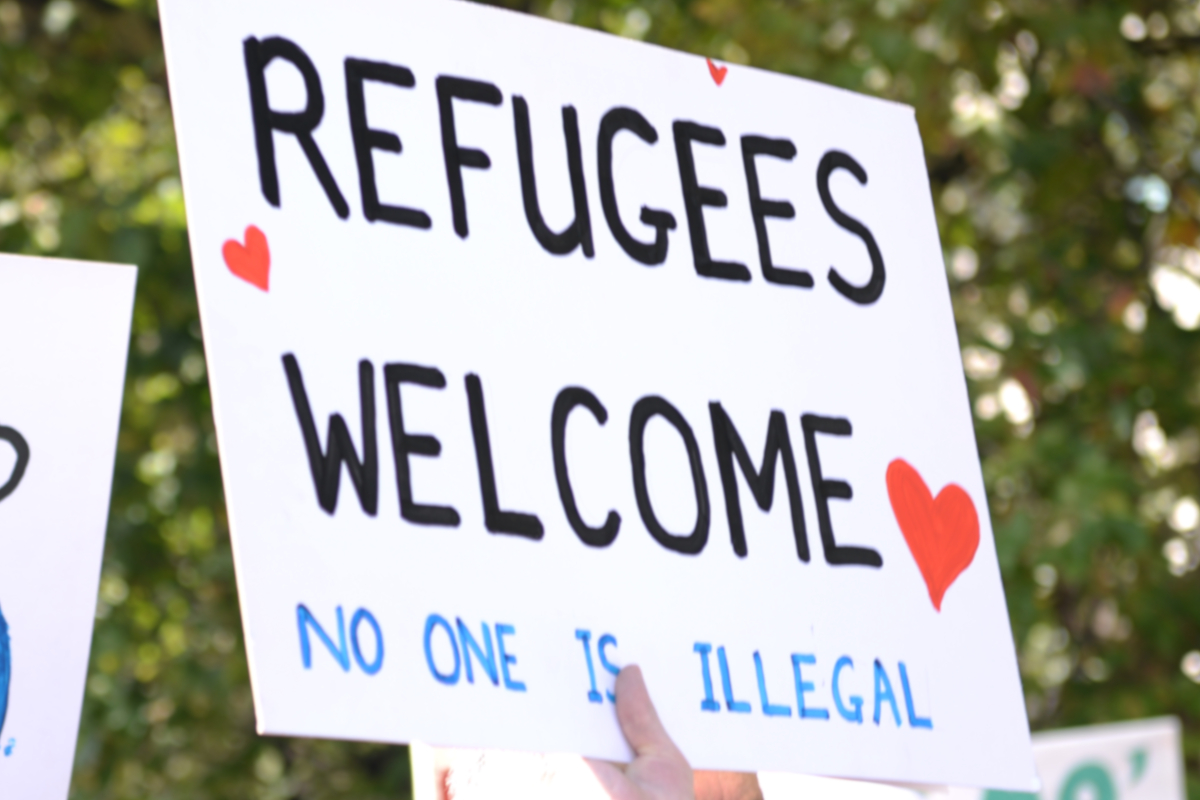 Alongside 174 other organisations, we condemn the Illegal Migration Bill and call on all parliamentarians to reject it. The Bill faces its second reading in the House of Lords today.
09 March 2023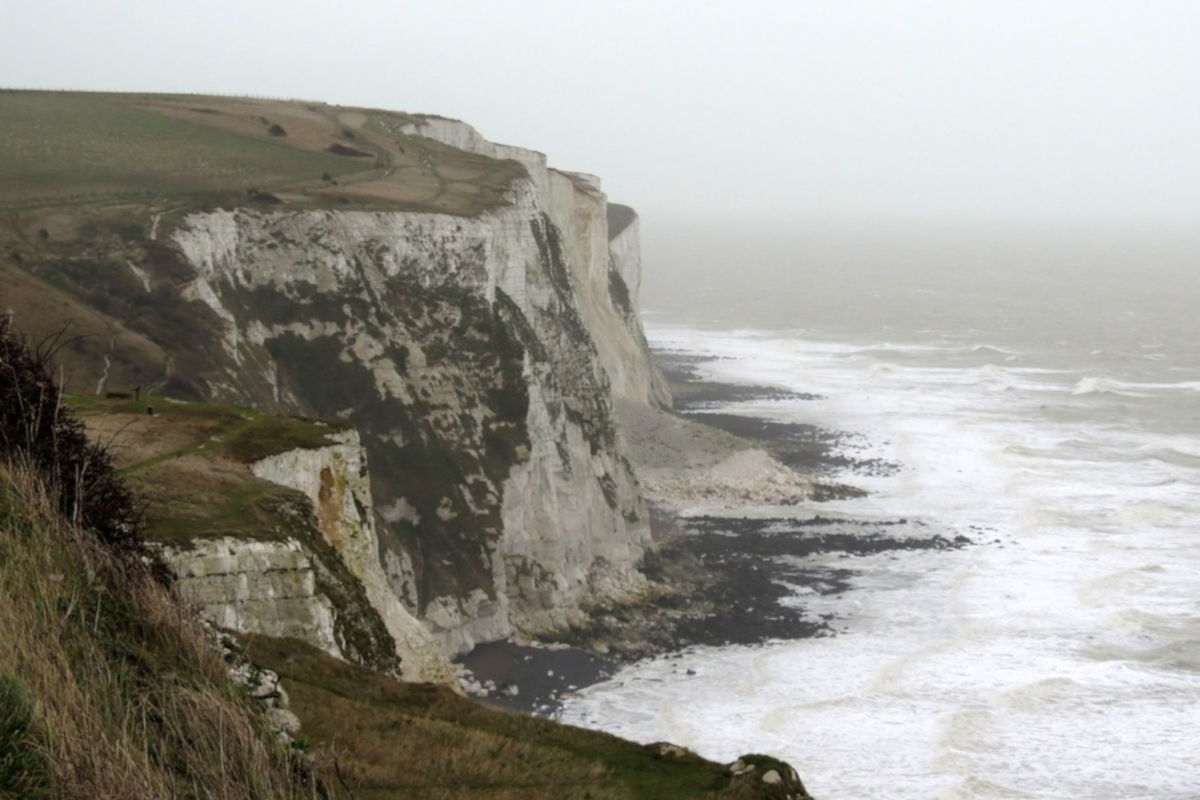 The UK government's latest attack on refugees, described as "a clear breach of the Refugee Convention" and seemingly incompatible with the European Convention on Human Rights, could lead to the EU terminating parts of the Trade and Cooperation Agreement.