Home

/

News

/

2022

/

May

/

Former Frontex officer pledges to vote "no" in referendum on Swiss funding for the agency
Former Frontex officer pledges to vote "no" in referendum on Swiss funding for the agency
Topic
Country/Region
10 May 2022
A Swiss border guard who served in around 10 Frontex operations has said he will vote "no" in the upcoming referendum on whether or not to increase the funding provided by Switzerland to the EU border agency, as he fears that the country may end up being an accomplice in unlawful actions.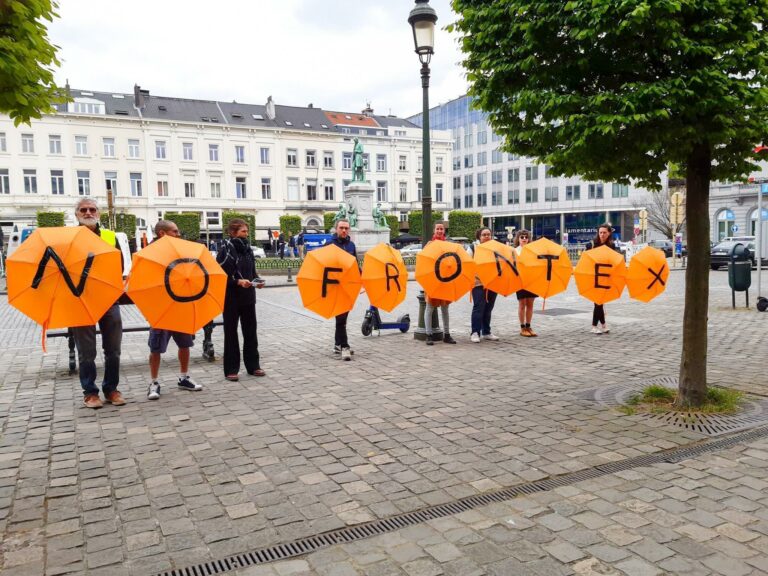 The referendum will be held this Sunday, 15 May, and will give voters a say on whether or not to approve a decision by the parliament to increase Switzerland's funding to Frontex from 14 million to 61 million Swiss francs.
The story was first reported by Michel Guillaume in Le Temps, with the officer (referred to as Marc, a pseudonym) explaining that he witnessed a number of irregularities on his deployments with Frontex, including violence against migrants seeking to leave Greece for other EU member states and a colleague telling him he had accepted a bribe from a people smuggler.
Frontex does not work as it should, according to Marc – starting from a gap between what is taught in a week-long training on Frontex's code of conduct and the treatment of migrants, and what actually happens when officers are deployed. This training stresses principles that are disregarded in pushback cases, like "the importance of knowing the law; informing people who seek protection of their rights; taking care of vulnerable people; taking asylum requests seriously; and respecting the highest ethical standards."
Marc was never involved in sea missions, says the story, but argues that western European officers follow rules and human rights standards more closely than those from eastern countries, who are often very young. Agents who have undergone police training with human rights modules are more attentive to human rights than those who have just come out of national service in the army, he told Le Temps.
In Greece, Frontex patrols were tasked with preventing asylum seekers from enacting 'secondary movements' to other EU member states. This meant that people on the move would be found in the forest at night and woken up by truncheon blows before being returned to the camp. Marc does not feel that ill-treatment and violence at land borders is necessarily less shocking than pushbacks at sea, although he has not witnessed the latter.
Marc also complained about a lack of oversight of missions, which allows agents significant discretion and wastes resources when they are not occupied with operational tasks. They nevertheless receive better wages and expenses that they would in their home countries.
The story also recounts an incident in which a colleague told Marc that he had accepted a bribe from a smuggler. Marc claims that he reported these problems to his Swiss superiors in Bern, but he is unsure whether these messages reached or were considered relevant by officials at the Frontex headquarters in Warsaw. This led him to stop working for Frontex, despite his appreciation for other tasks the agency undertakes against drug smuggling and transnational crime. 
Source
Further reading