Home

/

News

/

2021

/

Council of the EU: Discussion paper on "gaps and opportunities" in EU return policy
Council of the EU: Discussion paper on "gaps and opportunities" in EU return policy
27 September 2021
The EU is looking for ways to step up the number of deportations, and the Slovenian Presidency is seeking other member states' views on "missings links" and "synergy" in the coordination between different actors, whether there should be further emphasis on return and readmission in the EU's relations with third countries, and how negotiations on readmission agreements could be improved.
---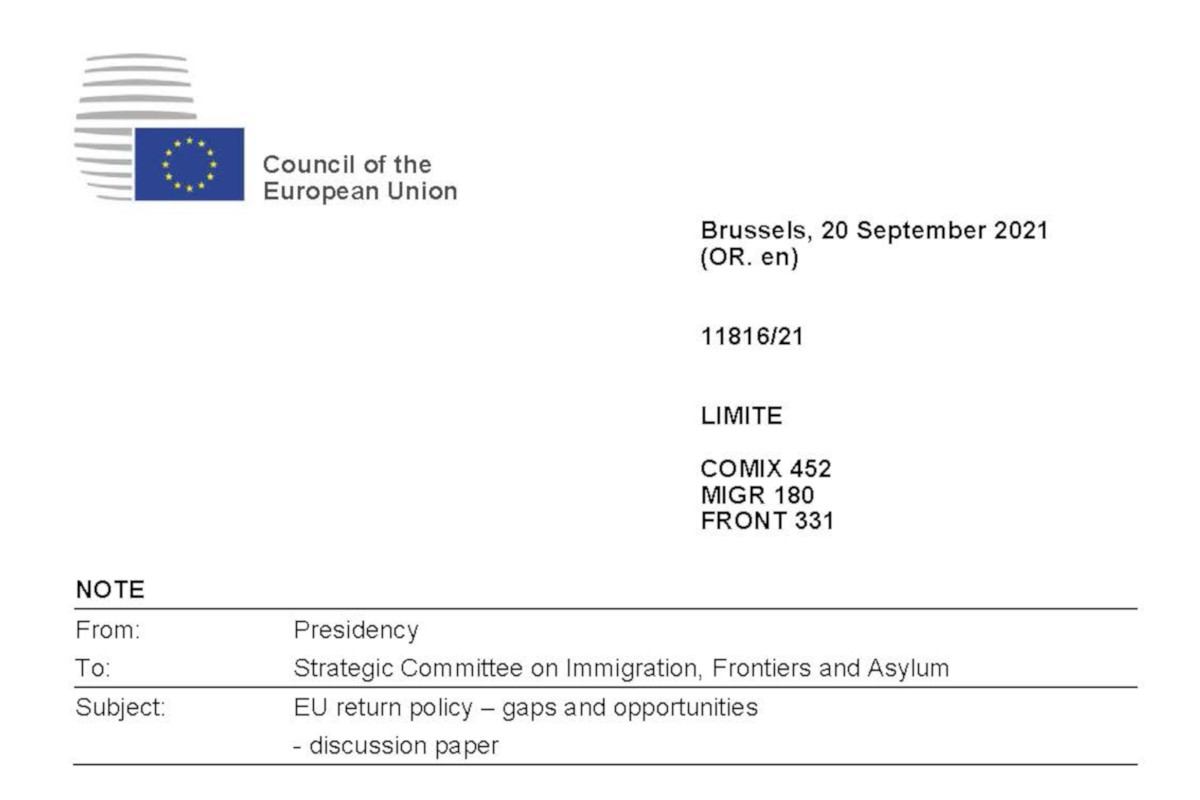 See: NOTE from: Presidency to: Strategic Commitee on Immigration, Frontiers and Asylum: EU return policy – gaps and opportunities - discussion paper (Council doc. 11816/21, LIMITE, 20 September 2021, pdf)
"At the forthcoming SCIFA [Strategic Commitee on Immigration, Frontiers and Asylum] meeting, delegations are invited to share their views on the following questions:
Taking into consideration the new structures to be set up alongside the existing ones, are there any missing links that should be included to address the shortcomings in relation to coordination? How can we ensure that the different actors, including the EU Return Coordinator, work in synergy with one another?
Are the enhanced emphasis on return and readmission in the external dimension and planned activities sufficient or should additional measures be put in place?
In particular, further to the findings of the European Court of Auditors, would Member States be willing to support a more flexible approach in negotiations on return/readmission cooperation, and should existing mandates be revised accordingly? If priority is given to EU-level instruments and more synergy ensured, how could negotiating efforts be improved?"
Further reading