Home

/

News

/

2021

/

November

/

EU: Tracking the Pact: High level diplomacy between Frontex and Western Balkan partners
EU: Tracking the Pact: High level diplomacy between Frontex and Western Balkan partners
17 November 2021
A meeting on 16 November 2021, co-organised by Frontex and the Slovenian Council Presidency, covered joint operations, information exchange and capacity building in a region seen by the EU as a "buffer zone" to deflect arrivals to its borders.
---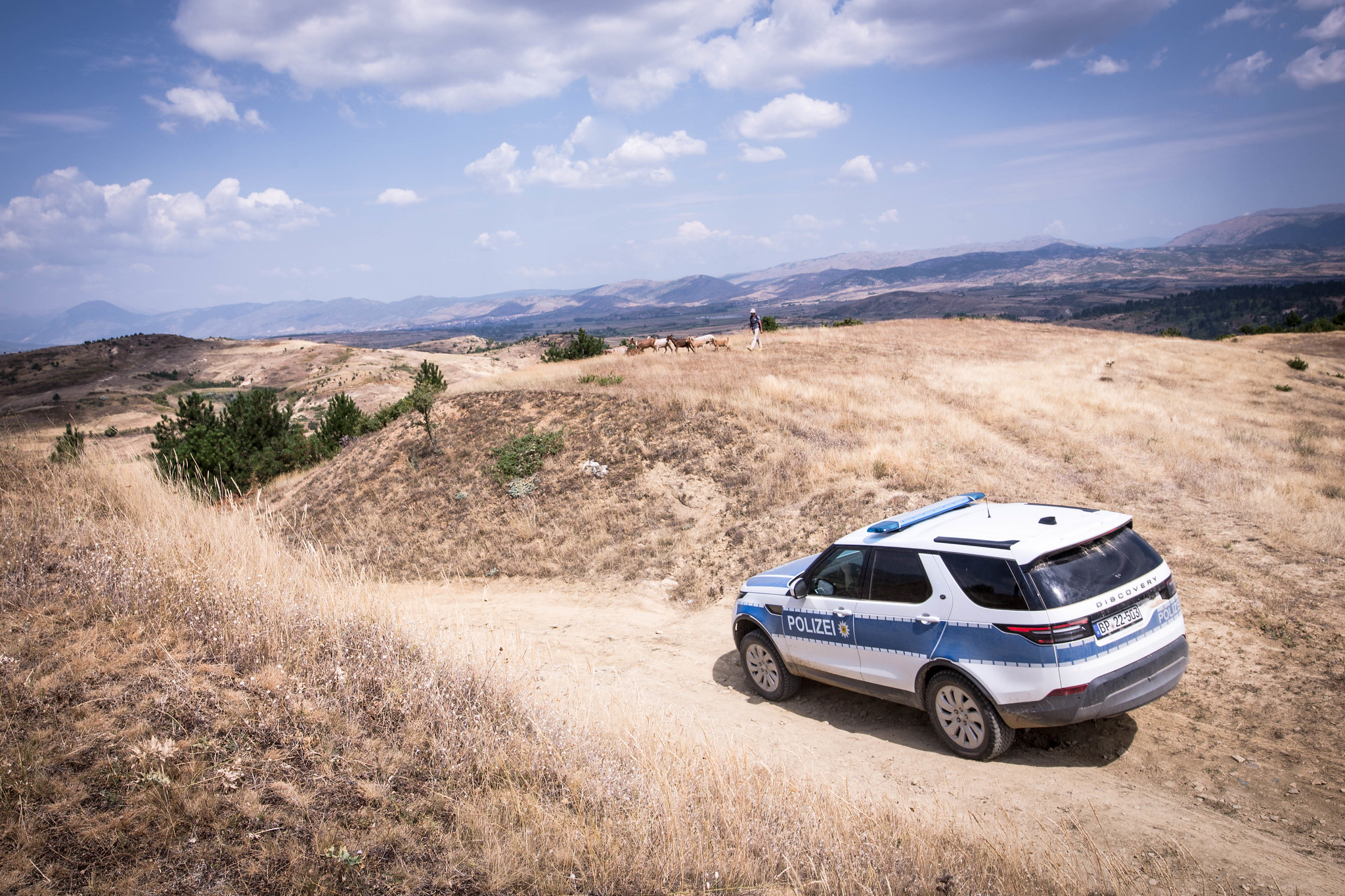 Heads of Border Police from the Western Balkans were hosted by Frontex this week to reaffirm partnership priorities, according to a Frontex news statement. Under the EU's Pact on Migration and Asylum, the Western Balkan region is considered to be "of great strategic importance for the EU in terms of migration management", and the EU has approached five states in particular - Albania, Bosnia and Herzegovina, North Macedonia, Montenegro and Serbia - as a "buffer zone" between Greece and other Schengen states, particularly since the overhaul of Frontex's mandate in 2019.
The joint conclusions on November's meeting emphasise encouragement to "swiftly conclude the remaining Status Agreements with the EU". The existing status agreements on Frontex activities in these states were initialled under the 2016 mandate. Those with both Bosnia and Herzegovina and North Macedonia are yet to be signed and ratified. This week's joint conclusions encourage alignment of these agreements with the agency's 2019 Regulation, which includes more stringent fundamental rights safeguards, but also allows the agency to conduct actions in states not bordering the EU. An annex to a Presidency Discussion Paper from January 2020 expressed an expectation that:
"...either the current Status Agreements with Western Balkan countries will be revised, or a dedicated international agreement is to be elaborated, allowing FRONTEX (and its Standing Corps) to collect and process personal data in those Western Balkan countries, resulting in the exchange of data at regional level. The data would be also accessible to EU Member States... Trainings in further data analysis could be offered to Western Balkan countries who received training on screening/debriefing."
The first such meeting between Frontex and Balkan border authorities was organised by Frontex in 2019 to provide "a platform for dialogue among the chiefs of border police". Since then, the agency emphasises its success in launching operations in Albania, Montenegro and Serbia, the running of the Western Balkans Risk Analysis Network (WB-RAN), the alignment of National Coordination Centres with Eurosur standards, and two EU-funded capacity building projects, "to enhance capacities of Western Balkan partners in protection-sensitive migration management and border security".
Representatives at the November meeting pledged, in line with "mutual strategic interests," to
"strengthen our cooperation through intensified dialogue and joint initiatives;

further invest into joint operational activities, including in the coast guard domain where relevant, making full use of the existing legal frameworks;

"work together towards building capacities and capabilities in line with the standards and best practices of the European integrated border management."
---
Image: etui, CC BY-NC-NC 2.0