Home

/

News

/

2021

/

March

/

UK: Housing asylum seekers in disused barracks: "The Home Secretary must provide an explanation" for contradictory evidence
UK: Housing asylum seekers in disused barracks: "The Home Secretary must provide an explanation" for contradictory evidence
Topic
Country/Region
31 March 2021
Home Secretary Priti Patel "must provide an explanation" for the contradiction between evidence she gave to the House of Commons Home Affairs Committee and the findings of an independent inspection on disused military barracks being used to house asylum-seekers, says the chair of parliament's Home Affairs Committee.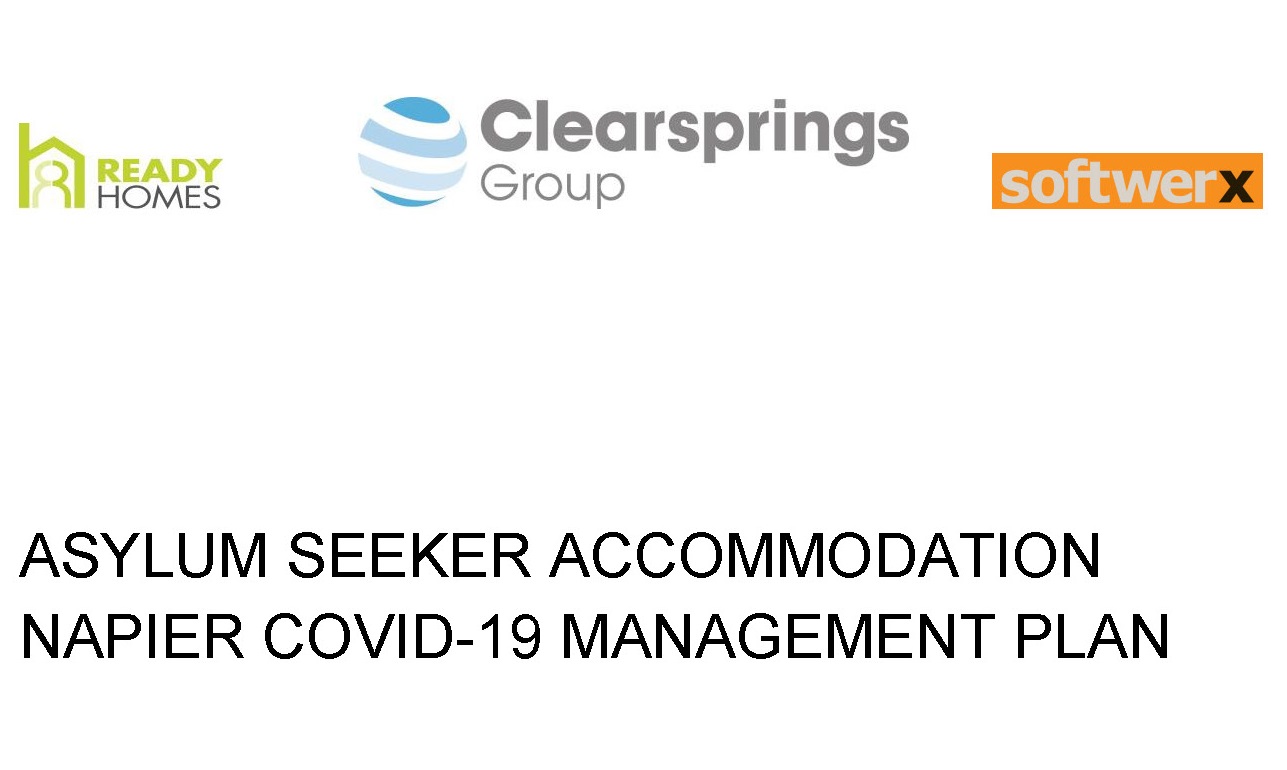 On 24 February Priti Patel and the Permanent Secretary of the Home Office told the Home Affairs Committee that advice from Public Health England (PHE) was followed at "every stage" of the process of putting barracks in Kent and Wales back into use for the purpose of housing asylum-seekers, according to Yvette Cooper, chair of the Home Affairs Committee.
The Home Office began housing asylum-seekers in former military sites last year, a decision which has caused outrage amongst human rights advocates - even more so when it was found that a seven-year old report said the Napier barracks were not suitable for long-term use.
Cooper cites the Independent Chief Inspector of Borders and Immigration (ICIBI), who has said that "PHE advised the Home Office in September 2020 that opening dormitory accommodation was not supported by guidance," but both sites - at Napier and Penally - "were opened before recommendations had been actioned."
Cooper's statement is a response to a letter from Patel (pdf), in which she argues that "ICIBI's findings do not contradict the evidence the Permanent Secretary and I gave on 24 February."
The ICIBI's preliminary findings also state that:
"Opening Penally Camp and Napier Barracks as contingency asylum accommodation, particularly doing so safely during a pandemic, presented substantial logistical and other challenges. Despite this, the Home Office gave its accommodation contractors less than two weeks to make each site operational."
Amongst those providers is Clearsprings, one of a number of asylum accommodation providers who have faced frequent criticism. One woman living in accommodation provided by the company since 2018 recently told Novara Media: "I cannot name a single person who has a good thing to say about Clearsprings."
The conditions at the former military barracks have led to protests from asylum-seekers housed there and those standing in solidarity with them. There was also an outbreak of COVID-19 in Napier barracks in Kent, which led to 197 people becoming infected.
"We remain seriously concerned that so many people were placed by the Home Office in accommodation that was wholly unsuitable to a public health crisis and which encouraged the spread of Covid-19. We are also waiting for the full ICBI [sic] report and will continue to seek answers from the Home Office about how this was allowed to happen," said Yvette Cooper.
Full-text of the press release from the Home Affairs Committee below.
Publication of correspondence: Chair comments on the use of military sites for asylum accommodation 
The Home Affairs Committee has published correspondence from the Home Office in relation to the use of former military sites, notably at Napier and Penally, for asylum accommodation.
In response to the correspondence from the Home Office [pdf], Yvette Cooper said:
"These documents raise a further set of serious questions for the Home Office about the use of Napier and Penally barracks as asylum accommodation during the pandemic. It is unacceptable for the Home Secretary to claim that the sites were set up "in such a way as to be safe" when we know that there was an outbreak of 197 Covid cases in one of these sites during the winter and that clinically vulnerable people were being housed in dormitory accommodation during a public health crisis.
"The Home Secretary has failed to address the clear contradiction between the evidence she and the Permanent Secretary gave to the Committee on 24th February that Public Health England advice was followed at "every stage" of the process, and the findings of the ICIBI who stated that PHE advised the Home Office in September 2020 that opening dormitory accommodation was not supported by guidance but that both sites were opened before recommendations had been actioned. The Home Secretary must provide an explanation for the contradiction between these accounts. The Home Office must either explain why it believes ICIBI's statement is wrong or confirm that PHE guidance was not followed in September. They cannot have it both ways.
"We have noted the Home Office refusal to provide us with a copy of the guidance or advice from PHE in September and we will continue to pursue this issue, taking account of the timetable for litigation that is underway.

"The Home Secretary refers to PHE guidance published in December 2020 which sets out how non self-contained accommodation should be used if self-contained accommodation is not available. That guidance also states that cohorting decisions should be made in partnership with the local PHE HPT and must account for "clinical and social vulnerabilities of the residents". However the document published from the local public health team makes clear that "open-style dormitories do not facilitate effective social distancing and measures to reduce the numbers on site and create individual sleeping accommodation are recommended". Therefore this appears to be another deeply concerning example of the way in which guidance was being breached contrary to the statements made by the Home Secretary and Permanent Secretary.

"These documents also show once again, that significant risks were flagged to the Home Office about the use of this accommodation, including on the management of fire risks and the potential for Covid outbreaks. Clearly the actions taken by the Home Office to mitigate those risks were insufficient. The Committee is seeking assurances following the fire and Covid outbreak at Napier barracks that early recommendations were actioned and that these incidents are being investigated now. The Committee will be pursuing this further with PHE and with the Home Office.

"We remain seriously concerned that so many people were placed by the Home Office in accommodation that was wholly unsuitable to a public health crisis and which encouraged the spread of Covid-19. We are also waiting for the full ICBI report and will continue to seek answers from the Home Office about how this was allowed to happen." 

ENDS

Media enquiries: George Perry perryg [at] parliament.uk / 07834172099
Image: Taken from an annex to the Home Secretary's letter