Home

/

News

/

2021

/

June

/

UK: Metropolitan Police branded "institutionally corrupt" by inquiry into murder of private detective
UK: Metropolitan Police branded "institutionally corrupt" by inquiry into murder of private detective
Topic
Country/Region
16 June 2021
London's Metropolitan Police engaged in a form of "institutional corruption" by delaying and denying access to documents and information held by the force that were sought by an inquiry into the unsolved 1987 murder of Daniel Morgan, a private detective.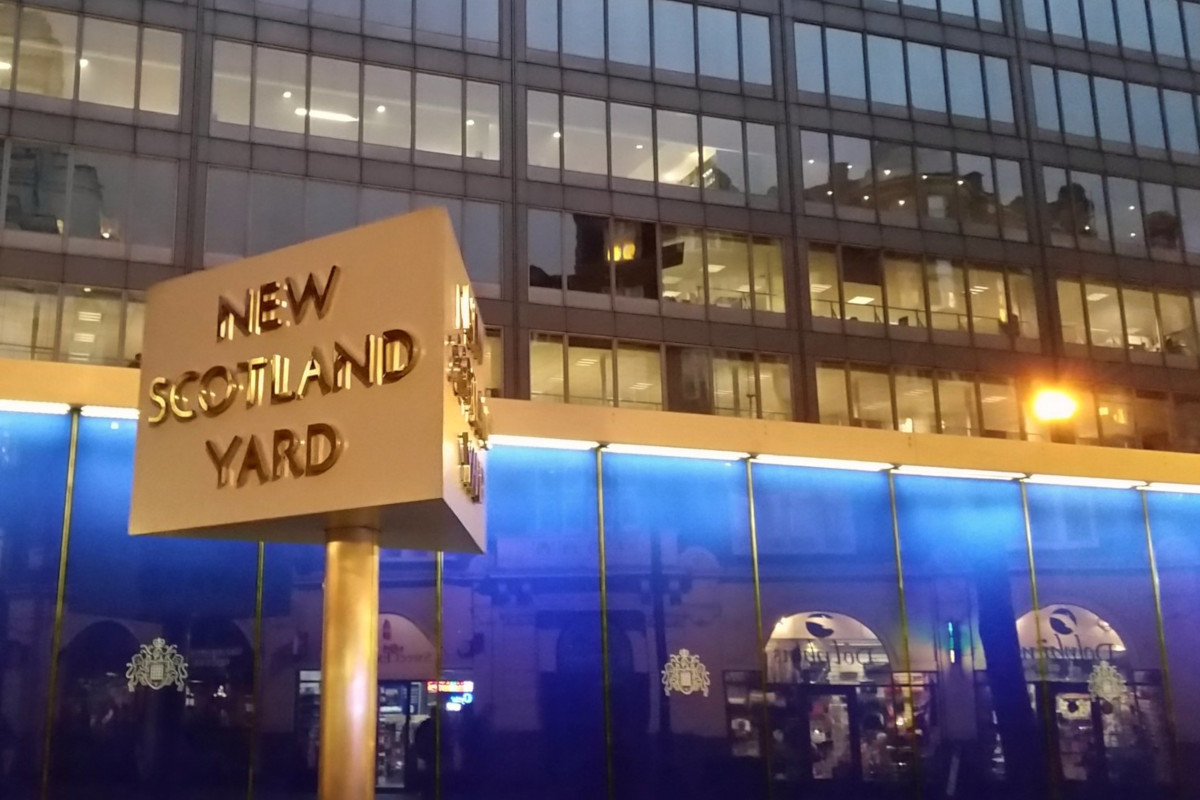 See: Daniel Morgan murder: inquiry brands Met police 'institutionally corrupt' (The Guardian, link):
"The Metropolitan police have been described as "institutionally corrupt" and its commissioner, Cressida Dick, personally censured for obstruction by an independent inquiry set up to review the murder of the private detective Daniel Morgan.
The report of an independent panel inquiring into Morgan's killing in 1987 heavily criticised the Met.
The panel believes its finding, that Britain's biggest police force was endemically corrupt, is as seismic as the landmark finding of the Macpherson report in 1999 that institutional racism protected the killers of Stephen Lawrence.
The panel accused the force of placing concerns about its reputation above properly confronting corruption. It said the Met misled the public and Morgan's grieving family."
The family and their supporters have called for Cressida Dick to resign, although she has been publicly backed by the Mayor of London and Priti Patel, the Home Secretary - the two politicians to whom she is primarily responsible.
Panel's statement
Statement by the Panel issued by Baronness Nuala O'Loan (pdf)

The statement covers a number of issues including the dedication of Daniel Morgan's family, who - with no one convicted for the murder - are still seeking justice.
It notes the obstructive approach of the Met, including:
"At times our contact with the Metropolitan Police resembled police contact with litigants rather than with a body established by the Home Secretary to enquire into a case.
It took 15 months from the establishment of the Panel to the point at which the Metropolitan Police agreed terms under which they were prepared to disclose the investigation documents to us. This was neither necessary nor proportionate. We continued to receive documentation until March this year."
On the Home Secretary's decision to delay publication of the report, the statement says:
"...at the last minute, and very much to our surprise, the Home Secretary informed us she would not publish our report in Parliament until she and her officials had time to read it to ensure the report did not give rise to any issues under Article 2 of the European Convention on Human Rights, or on National Security grounds.
We do not wish to rehearse the discussions which subsequently took place, other to say how disappointed we were that the Home Secretary chose to adopt this stance when she did. We are unaware of any such intervention previously.
We do not believe the Home Secretary's approach was justified in this case."
The report
The report comes in three volumes:
Letter to the Home Secretary
Introduction
Chapter 1: The Morgan One Investigation
Chapter 2: The Inquest
Chapter 3: The Hampshire/Police Complaints Authority Investigation
Chapter 4: Operation Nigeria/Two Bridges
Chapter 5: The 2000 Murder Review: The Cold Case Review of the Investigation into Daniel Morgan's Murder
Chapter 6: Abelard One/Morgan Two Investigation
Chapter 7: The 2006 Report from the Commissioner of the Metropolitan Police Service to the Metropolitan Police Authority ('the 2006 Report')
Chapter 8 The Abelard Two Investigation
Chapter 9: Post-Abelard Two: Events after the acquittal of the Defendants in March 2011
Chapter 10: Corruption: Venality to lack of candour
Chapter 11: The challenges of securing cooperation and lessons for future Panels
Chapter 12: The Treatment of the Family
Chapter 13: The Morgan Family's Experience: A selection of personal perspectives from the family of Daniel Morgan
Annex A: Methodology: The Panel's approach to preparing the Report
Annex B: Timeline of key events and investigations since the murder of Daniel Morgan
Annex C: Glossary of Terms
---