Home

/

News

/

2021

/

July

/

Frontex has failed on fundamental rights, says European Parliament scrutiny group
Frontex has failed on fundamental rights, says European Parliament scrutiny group
Topic
Country/Region
15 July 2021
EU border agency Frontex failed both to prevent human rights violations and to reduce the risk of future violations, says the report of the European Parliament's Scrutiny Group looking into allegations of Frontex's involvement in breaches of fundamental rights.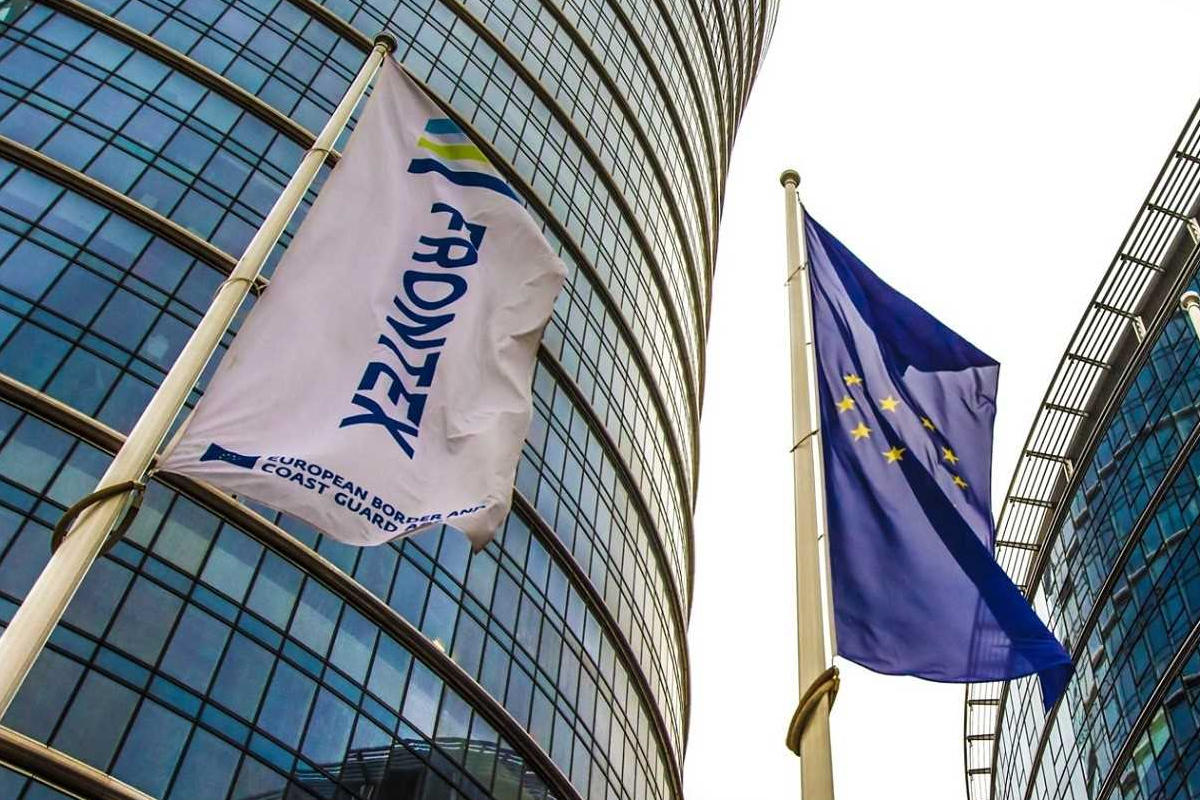 Read: WORKING DOCUMENT: Report on the fact-finding investigation on Frontex concerning alleged fundamental rights violations (pdf), plain-text version available here.
In its highly anticipated first report, the working group did not find "direct" Frontex involvement with fundamental rights violations. However, the report finds evidence that Frontex "failed to address and follow-up" violations committed by member states' authorities.
On this point, Rapporteur Tineke Strik emphasised at a press conference on today (15 July) that there were limitations to the investigations the group could conduct. What the investigations have revealed is that Frontex did not prevent fundamental rights violations from taking place, nor did they reduce the risk of them occurring in the future.  
According to Strik, "what we did find was that Frontex saw violations by member states."
One such case, in which migrants were deliberately put in an extremely dangerous situation by national border authorities, was first referred via Frontex's Serious Incident Report (SIR) mechanism  as a "Category 4" incident – one which concerns violations of fundamental rights. However, the executive director, Fabrice Leggeri, re-categorised the report as "Category 2" – incidents occurring during Frontex activities that are not related to Frontex staff or other participants in such activity.
Frontex referred this Category 2 SIR to the Greek authorities, and closed the case when they denied the allegations included within. This practice was found to be part of a pattern in which Frontex "found evidence in support of fundamental rights violations but failed to follow up on these," according to Strik.

Patterns of behaviour
The scrutiny group also highlights that cases of fundamental rights violations, pushbacks and collective expulsions at EU external borders have been presented by NGOs and international organisations for years – not only in the cases reported by Bellingcat which eventually led to the scrutiny group's investigation.
The report identifies an unhealthy pattern of behaviour in this regard:
"...several reliable actors, such as national- and international human rights bodies and organisations, consistently reported about fundamental rights violations at the border in a number of Member States, but... Frontex generally disregarded these reports."
This extends to the internal culture of the agency:
"The Agency also failed to adequately respond to internal observations about certain cases of probable fundamental rights violations in Member States which were raised by the [Fundamental Rights Officer], the [Consultative Forum] or through incident report."
While conducting its investigations, the working group discovered that the entire list of recommendations and advice provided by the former Fundamental Rights Officer (FRO) over a four-year period was ignored by the executive director. Addressing this lack of responce, Leggeri insisted that this was a failing, not of his actions, but of the FRO for not insisting on a formal reply.
Furthermore, fundamental rights expertise is not dispersed throughout the different departments and levels of the agency, which is a particular issue in its unit for risk analysis and assessment. This combination of factors within the agency means that Frontex is not fulfilling its fundamental rights obligations.
Article 46 and fundamental rights

Article 46 of the agency's founding Regulation, which sets out an obligation to suspend or terminate operations where serious or systematic fundamental rights violations are known, has only been implemented once by the agency, in the case of Hungary.
However, this has not put a complete halt to the agency's cooperation with Viktor Orbán's so-called 'illiberal democracy'. Strik said at the press conference that the group's members "really deplore and condemn the fact that Frontex is still involved" with return operations from Hungary. The report calls on the executive director to immediately suspend these operations.
Furthermore, Frontex only suspended its operation in Hungary after a European Court of Justice ruling against pushbacks into Serbia. The Commission had initiated various infringement proceedings related to asylum policies against Hungary since 2015. The working group's report recommends:
"Should the Commission decide to initiate infringement proceedings against a Member State which has a joint operation with the Agency, the FSWG calls on the Commission to inform the [Management Board, Executive Director, Fundamental Rights Officer and Consultative Forum on Fundamental Rights] and request that an assessment is done by the Agency according to Article 46 and the due diligence procedure."
The report recommends that a due diligence procedure and intermediate steps for the application of Article 46 be developed in cooperation with the FRO. These procedures must take into account information received from external actors. The executive director is called on to apply this due diligence procedure to Frontex's activities in Greece "in a fully transparent, comprehensive and timely manner".
Aerial operations are also considered in recommendations:
"The FSWG emphasises that Article 46 and the due diligence procedures and all reporting mechanisms must apply to all types of activities carried out by Frontex, including aerial support and support in third countries."
This seems to apply to Frontex's activities in Croatia. Leggeri has insisted that Frontex does not conduct a joint operation with Croatia, a state found to have practiced systematic and violent pushbacks. It does, however, give aerial support to Croatia for border surveillance control. Fundamental rights obligations must also apply to aerial surveillance operations, as the information provided by drones or manned aircraft could also be used to facilitate fundamental rights violations.
Leadership
Both the Frontex Management Board and its executive director, Fabrice Leggeri, are criticised by the report. The Board "should have played a much more proactive role in acknowledging the serious risk of fundamental rights violations and in taking action to ensure that Frontex fulfils its... fundamental rights obligations."
The report welcomes recent changes to internal procedures, but finds that the Management Board is too passive, and did not prevent the delay in implementation of obligations arising from the agency's 2019 mandate. These include the recruitment of fundamental rights monitors, rules on the independence of the FRO, and rules on the use of force. Too much discretion is given to the executive director, Fabrice Leggeri, says the working group's report.
Leggeri himself is personally linked to numerous deficiencies, with the reporting a citing a:
"...lack of cooperation of the Executive Director to ensure compliance with some of the provisions of the EBCG Regulation, notably on fundamental rights".
When Leggeri requested that the FRO "remove all information gathered" for a SIR which he ordered be recategorised from category 4 to category 2, he clearly undermined the independence of the FRO, says the report. When asked whether this constitutes a cover up, working group chair Roberta Metsola (of the European People's Party), insisted at today's press conference that "if we wanted to call it a cover up, of course we could have."
When asked why this had occurred, Leggeri referred to "hybrid threats" as justification for his action. According to Strik, the footage of these events shows a quiet environment in which "it is very difficult to think that there would be a threat that forced the Greek coast guard to act in this way" - returning migrants to a rubber boat, towing it towards Turkish waters and removing its motor before sailing away.
Though the report does not recommend Leggeri's resignation, because of divergent opinions between the Parliamentary groups represented in the working group, Strik maintains that "it will be very difficult to implement these recommendations with the current executive director. He was directly involved in the deficiencies." Strik has personally called for Leggeri to be fired or resign, but his continued appointment is up to the management board.
Outcomes
Resolutions based on the report and its recommendations will be decided after the summer. The management board is also invited to follow up on the report with the working group at that time. A report on a separate investigation into Frontex by OLAF, the EU's anti-fraud office, is expected in the same period.
While the report on allegations of Frontex's involvement in fundamental rights violations is now complete, the working group is a permanent structure and stakeholders can continue to submit information, reports and experience. Whether meaningful change will come about as a result of today's report remains to be seen.