Civic space in the era of securitised COVID-19 responses
Topic
25 February 2021
A new report from the European Centre for Not-for-Profit Law looking at how security-related legislation introduced or used by states during the pandemic has restricted civic freedoms and human rights.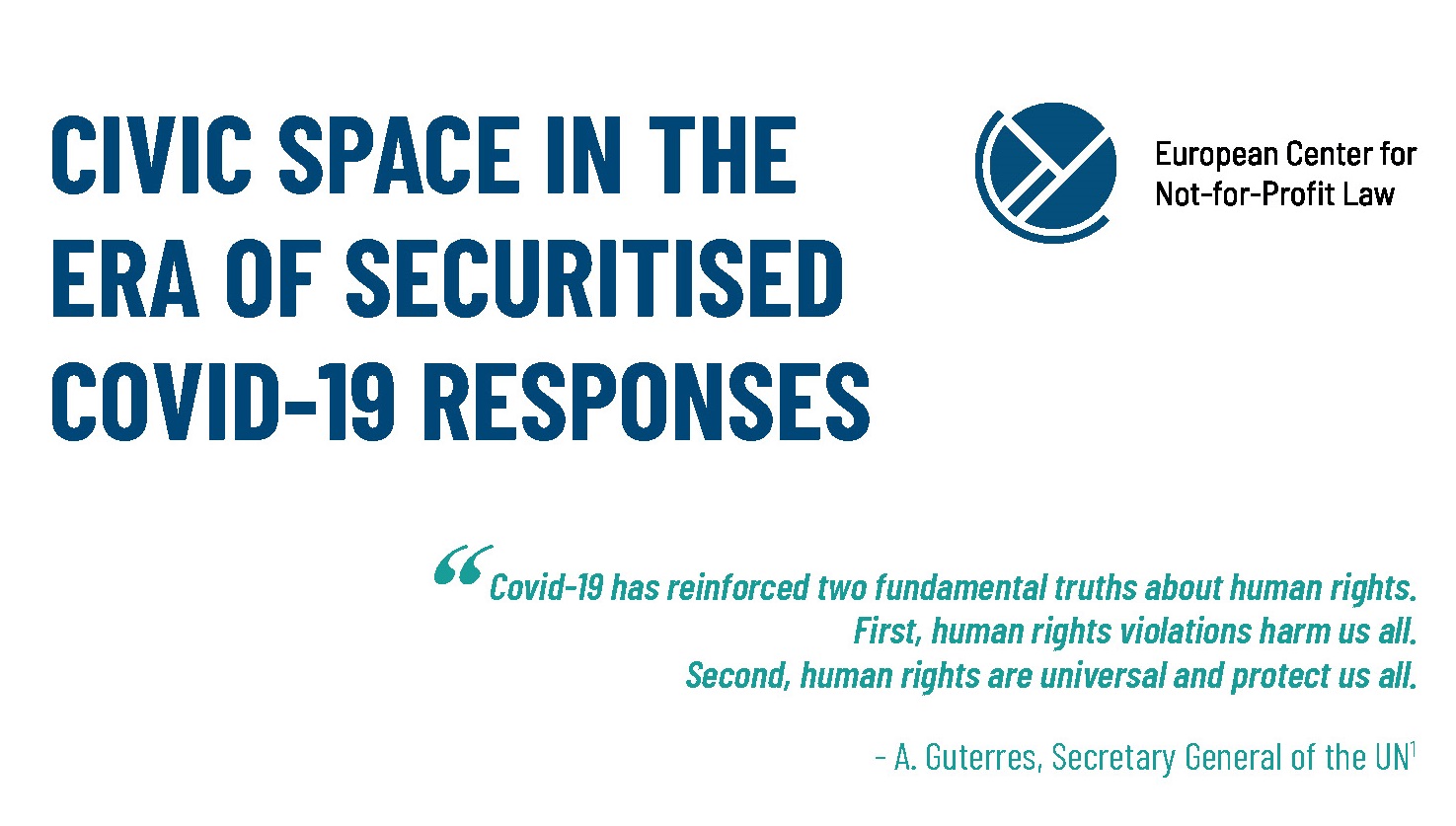 See: Civic space in the era of securitised COVID-19 responses (ECNL, link)
The report examines how states have prioritised security measures in their responses to the virus, with France taken as a particular example.
There, Macron's government has also taken advantage of the lack of public scrutiny and parliamentary oversight and input to pass other restrictive measures, such as the Law on Global Security, says the report.
Other examples from around the world are also provided as part of a "worldwide snapshot", before the report looks at particular types of security measures:
Excessive emergency and security laws with coercive power to silent dissent
Harsh punishment, excessive use of force and police brutality
Security measures restricting freedom of expression and attacking media
Repurposing surveillance apparatus for public health responses
The report concludes with a number of recommendations for civil society organisations on ways to challenge new security measures, in order to prevent them becoming permanent.
Further resources on government measures taken in response to the pandemic can be found in our Observatory: Policing the pandemic.