Home

/

News

/

2021

/

December

/

UK: Home Office publishes latest report on financial allowances for asylum-seekers
UK: Home Office publishes latest report on financial allowances for asylum-seekers
Topic
Country/Region
07 December 2021
The Home Office has released its 2020 report into the pitiful living allowance paid to asylum-seekers and failed asylum-seekers, who are barred from working legally. The amounts paid, which are around half that paid to individuals on Jobseekers' Allowance (unemployment benefit), have long been condemned by charities and human rights organisations for leaving people in poverty.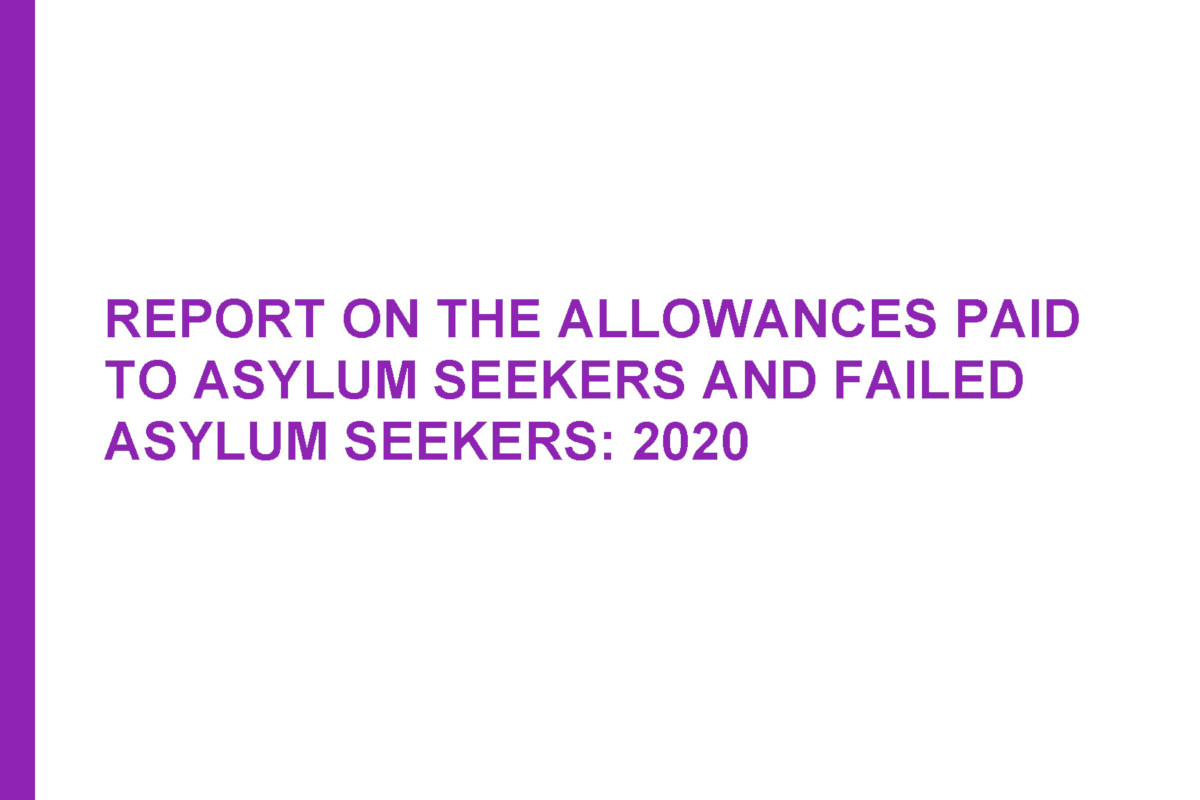 For human context to the Home Office report, see: Breaking asylum seekers: Desperation and poverty under covid (politics.co.uk, link)
UK Home Office: Report on the allowances paid to asylum seekers and failed asylum-seekers: 2020 (pdf)
"We do not consider travel and communication are essential needs in themselves, but accept they may be necessary in limited circumstances to enable other needs to be met, including those related to maintaining interpersonal relationships and a minimum level of participation in social, cultural and religious life. ONS data is not used to calculate this cost.
Participation in activities associated with interpersonal relationships and social, cultural and religious life, do not always incur a cost. Asylum seekers are invariably accommodated in urban centres where churches, mosques and other religious establishments are within walking distance. Also, many recreational and cultural activities are free (for example community centres and museums).
We nonetheless accept it is reasonable to make some allowance for travel in the overall cash allowance provided to asylum seekers to meet these and other occasional incidental travel needs.
Home Office research was undertaken in 2019 into the costs of transport in around 25 of the towns and cities around the UK where asylum seekers are provided with accommodation and support. Research concluded that £4.50 per week would generally cover the cost of at least one weekly return journey in most UK cities and towns across the UK and this was sufficient to meet the particular needs of asylum seekers. The full analysis of the research can be found at Annex C.
The costs of travel for purposes unique to asylum seekers are covered through separate arrangements. Travel to legal appointments is met though legal aid and travel costs to reporting events, asylum interviews and appeal hearings are paid separately.
In respect to communication, the "essential need" is to have the possibility of accessing the means to communicate6 and there are various ways of doing so, including by telephone (local, international, mobile, landline or SMS), internet (free access to the internet is available at libraries, enabling email and Skype facilities), or by post or fax.
ONS data is not used to calculate this cost. Home Office Market research for 2019 confirmed an allowance of £3.52 per week is a reasonable figure..."