Home

/

News

/

2021

/

April

/

EU: New report highlights impact of pandemic on reception facilities for asylum seekers
EU: New report highlights impact of pandemic on reception facilities for asylum seekers
Topic
Country/Region
06 April 2021
COVID-19 lockdown measures across Europe increased homelessness and destitution among asylum seekers due to evictions and the temporary closure of relevant administrations, says a new report by the Jesuit Refugee Service (JRS).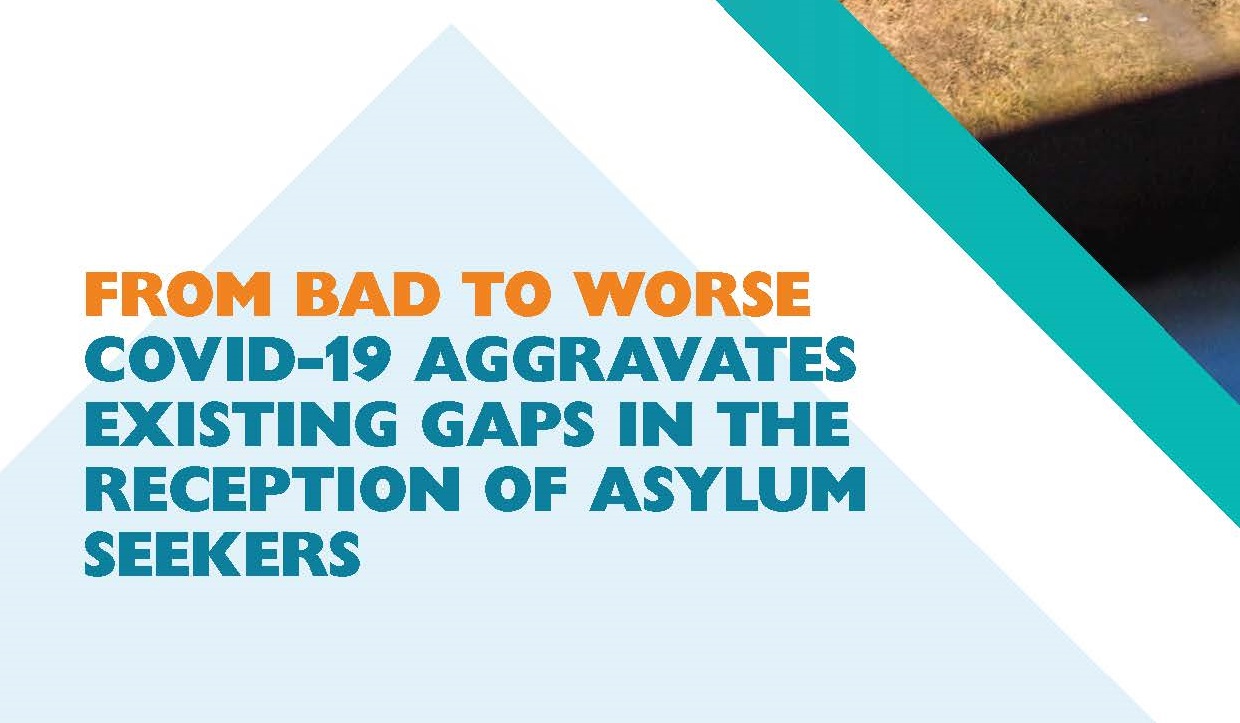 The report further underscores that asylum seekers were left with little to no basic support during this time, which was not the result of the Covid-19 outbreak but an already problematic approach to reception conditions.
The JRS's study focussed on local reports from nine EU countries – Germany, Ireland, Belgium, France, Malta, Italy, Romania, Portugal and Spain – and compared data on the situation before, during and after the initial lockdown, which took place between March and June 2020.
Three out of the nine countries – France, Italy, and Malta – covered by JRS's report presented major structural problems in ensuring asylum seekers' access to reception even before the pandemic. This includes unlawful delays in registering asylum applications, denying applicants the necessary documentation to attain state support. During the pandemic, the possibility for asylum seekers to make an application was interrupted as relevant administrations closed down and/or stopped admitting people into their offices or waiting rooms.
Furthermore, most countries (with the exceptions of Belgium and Ireland) failed to create a policy or guidelines on how to manage reception facilities during this time. Consequently, when people living in these facilities received positive Covid-19 test results, many were either isolated in a separate wing or in a particular room. In some cases, they were involuntarily moved to alternative and sometimes worse-off reception facilities.
In Germany, Ireland, and Malta, entire facilities were often put into quarantine, with the implication that social assistance by NGOs like the JRS – who would provide language classes, vocational trainings or support in looking for employment or housing – could not be guaranteed.
In all countries under examination, JRS partners reported difficulties in the implementa­tion of physical distancing in reception facilities. Overcrowding remains to date a serious problem and the result of chronic shortages of accommodation.
When it comes to the reception of asylum seekers, EU member states have frequently been in violation of the most basic provision of the EU Reception Conditions Directive, part of the Common European Asylum System (CEAS).
Even though they should receive support upon the registration of their claim, asylum seekers very often have to wait days, weeks or months before they can obtain a place to stay and, in some cases, they never do.
Coordination and common standards across the EU, accompanied by systems of accountability to ensure equal treatment, have long been needed, but remain a point of severe contention between the European Commission, Council of the EU and the Council of the European Parliament.
The JRS report echoes precisely this concern, compounded by the pandemic, and adds that the EU and national authorities need to "step away from large scale, collective reception models", which are a danger to asylum seekers' physical and mental health.
"The lack of clearly defined reception standards leads to an extremely diverging understanding of what reception should be, from merely providing shelter to fully supporting people through the asylum procedure, and to become autonomous members of society", argues the report. And yet, as recent discussions around the New Pact on Migration and Asylum show, few agreements on the matter are being made.
Read the full JRS report, 'From Bad to Worse: Covid-19 aggravates existing gaps in the reception of asylum seekers', here.