Viewpoint: How to make fences and influence people: a simple guide
Topic
Country/Region
12 April 2023
Are you an EU member state looking to divert attention from the human rights abuses you are committing at your border? By following this simple guide, you can ensure that not only will the European Commission, the "Guardian of the Treaties", turn a blind eye to those abuses, but that you will receive a healthy cash injection at the same time!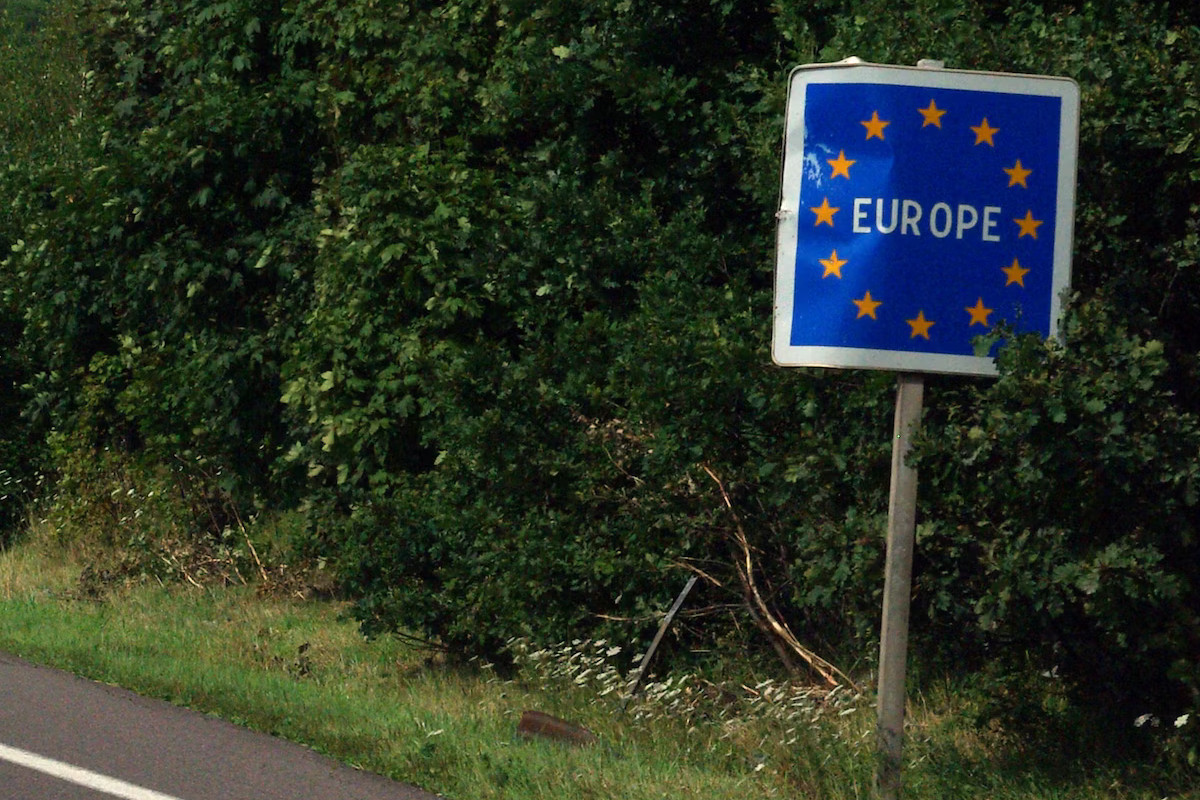 Image: Will Bakker - Flickr/CC content
---
Become involved in a "crisis" at your external border
It could be people attempting to cross the leftover colonial border you have with Morocco, which has been increasingly fortified whilst no meaningful legal routes for labour migration or seeking asylum have been made available. A group attempts to wade through the water at Tarajal to reach your territory. Your officers fire tear gas and rubber bullets at them, and 14 of them die. Similar events will repeat themselves over the years, with increasing severity.
Or it could be people crossing the border you share with Belarus. The government there has shrewdly realised you and your fellow EU member states are so paranoid about immigration that they can engineer a crisis by facilitating the travel of large groups of people seeking a better life. The Belarussian authorities abuse those people by forcing them to cross the border, and go on to watch you arbitrarily detain thousands of people in brutal conditions or violently push them back across the frontier, whence they force them across, whence you push them back, and so on…
Weather the paltry criticism that emerges from the European Commission
There may be some strong words, along with references to the EU acquis, the need to uphold fundamental rights, and even reference to "European values". Don't worry, and hold firm – they're only words. The occasional infringement proceeding might pop up here and there – for example, over your failure to conform to the requirements of the Returns Directive – but that could drag on for years without a resolution. The real "European value" comes in the next stage.
Watch the money for "migration management" roll in
You may have celebrated the fall of the Berlin Wall, but that was 40 years ago and times change. It's a crisis and you need to deal with it in the only way you know how: fences, fences and more fences. Unfortunately, the European Commission refuses to pay for those, but don't worry – they will provide generous amounts of funding for surveillance gear and other equipment that goes on and around fences.
In 2014, four months after the Tarajal deaths, Spain received €10 million from the Commission for "improvements" to detention centres, "voluntary return" assistance plans, and infrastructure works on the fences separating Ceuta and Melilla from Moroccan territory. Tens – if not hundreds – of millions more have gone to the Spanish-Moroccan border infrastructure in subsequent years.
In August last year, Lithuania's interior minister said the country had received €70 million from the EU for "border protection" which was earmarked for a border surveillance system and drones. In an approving tweet, Ylva Johansson (current Commissioner for Migration and Home Affairs), recently said: "Only 18 months after the crisis started, Lithuania has secured 500km of its border with state of the art surveillance equipment."
Offer a medal to the relevant European Commissioner
No doubt the NGOs, the activists, the Council of Europe and the journalists will carry on denouncing your illegality. And you can't guarantee the European Commission will keep quiet – but you can do your best to get them on your side, for example by offering them a medal.
Cecilia Malmström was publicly critical of the Tarajal deaths – then she was given the 'Star of Europe' prize at a ceremony in Zaragoza in June 2014. On the same day as the reward ceremony,  commenting on the razor-wire fence being erected at the border with Morocco, she remarked that "Spain decides how to defend its borders" – as indeed it has continued to do so.
The medal didn't keep her entirely quiet. In October 2014, she raised some questions regarding the brutal beating and summary deportation of a man trying to cross the border. Timing is everything! Make the most of the political cycle, and wherever possible say you will send your replies to letters of concern to the incoming Migration and Home Affairs Commissioner, especially if they are from a less critical political faction.
You can also try the Lithuanian method: offer the Migration and Home Affairs Commissioner the Cross of the Commander of the Order of Merit to Lithuania. If all goes to plan, the Commissioner will say that they are "honoured" to receive the award, and praise your "exemplary" response to the "crisis". You can be sure that things have really gone well when the Commissioner notes that they are "very happy to participate in festive events," while hundreds of people continue to languish in detention centres with no access to legal assistance.
Bear in mind, however, that your allies in the EU will not be there forever. In January last year, the Greek authorities awarded a "Commendation Μedal of Class B – Commendation of Value" to Fabrice Leggeri, former executive director of Frontex. Three months later, Leggeri would resign, embroiled in human rights, mismanagement and bullying scandals.
---
Author: Chris Jones