Home

/

Telling the story of EU border militarization
Telling the story of EU border militarization
Topic
Country/Region
07 August 2023
Addressing and preventing European border violence is a huge but necessary strategic challenge. This guide offers framing messages, guiding principles, and suggested language for people and organisations working on this challenge. It emerges from a process of discussion online and in-person between over a dozen organisations working in the European migrant justice space.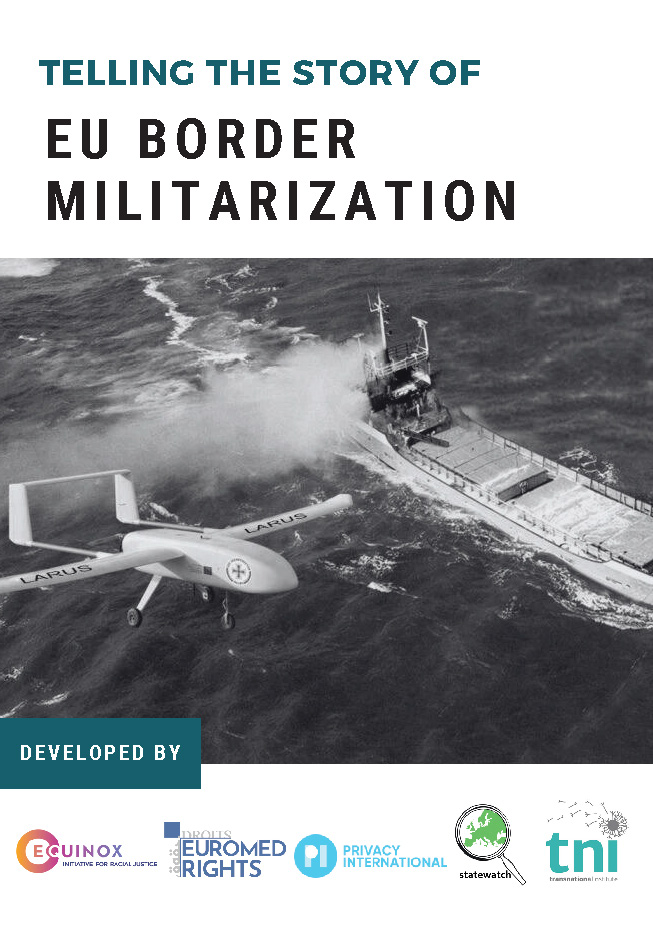 The European Union's external borders are rapidly becoming more expansive and more dangerous. Europe's border regime is costing lives, destabilising countries beyond European borders, and driving widespread abuse - and its budget and power is increasing. Meanwhile, the migration justice movement is under-resourced and often necessarily composed of organisations working on a single significant element of the vast EU border regime.
A key part of successfully challenging Europe's border regime is being able to describe and expose it, by telling the same story about the dangers it poses across the continent. For the last few months, a number of organisations involved in human rights and migration have worked together to produce this guide; which provides that story, as part of a narrative guide to communicating about border militarisation and its consequences.
Read the full guide here: Telling the story of EU border militarization (pdf)
Further reading
13 March 2023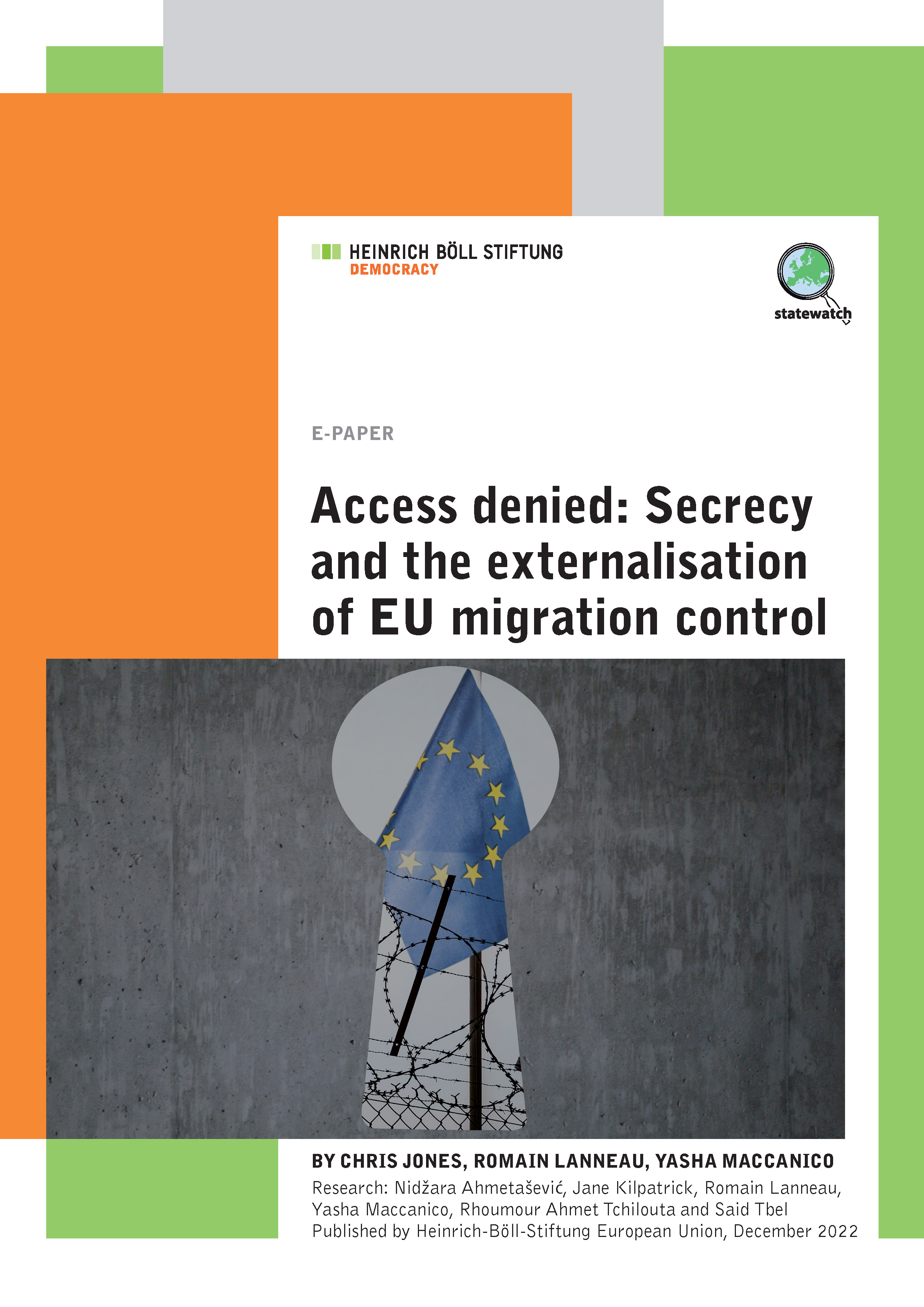 For at least three decades, the EU and its Member States have engaged in a process of "externalisation" – a policy agenda by which the EU seeks to prevent migrants and refugees setting foot on EU territory by externalising (that is, outsourcing) border controls to non-EU states. The EU's New Pact on Migration and Asylum, published in September 2020, proposed a raft of measures seeking to step up operational cooperation and collaboration in order to further this agenda.
10 July 2023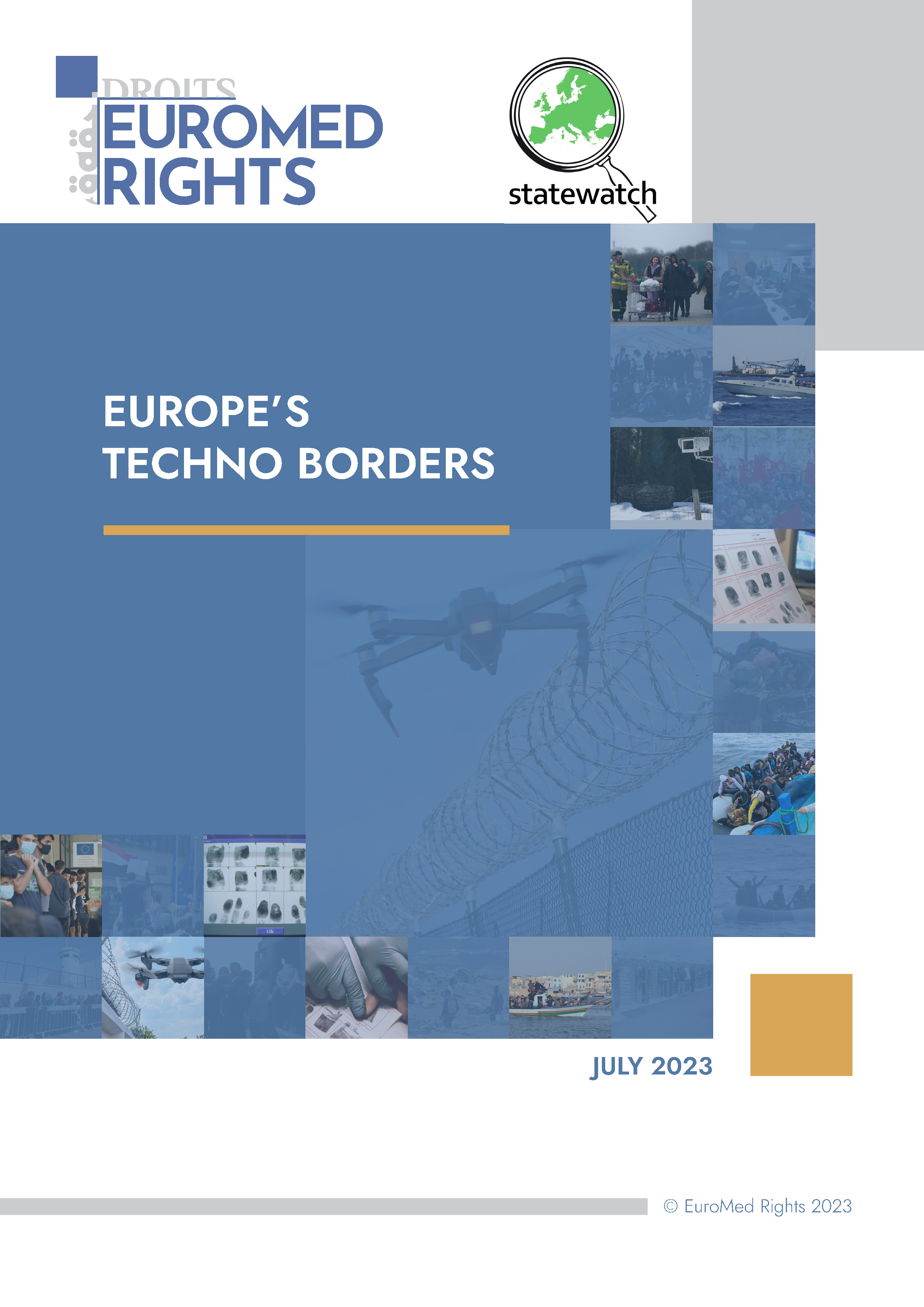 The digital technologies deployed as part of Europe's techno-borders underpin invasions of privacy, brutal violations of human rights, and make the border 'mobile', for example through the increased use of biometric identification technologies, such as handheld fingerprint scanners. This report analyses the past, present and future of Europe's "techno-borders," the infrastructure put in place over the last three decades to provide authorities with knowledge of – and thus control over – foreign nationals seeking to enter or staying in EU and Schengen territory.
07 February 2023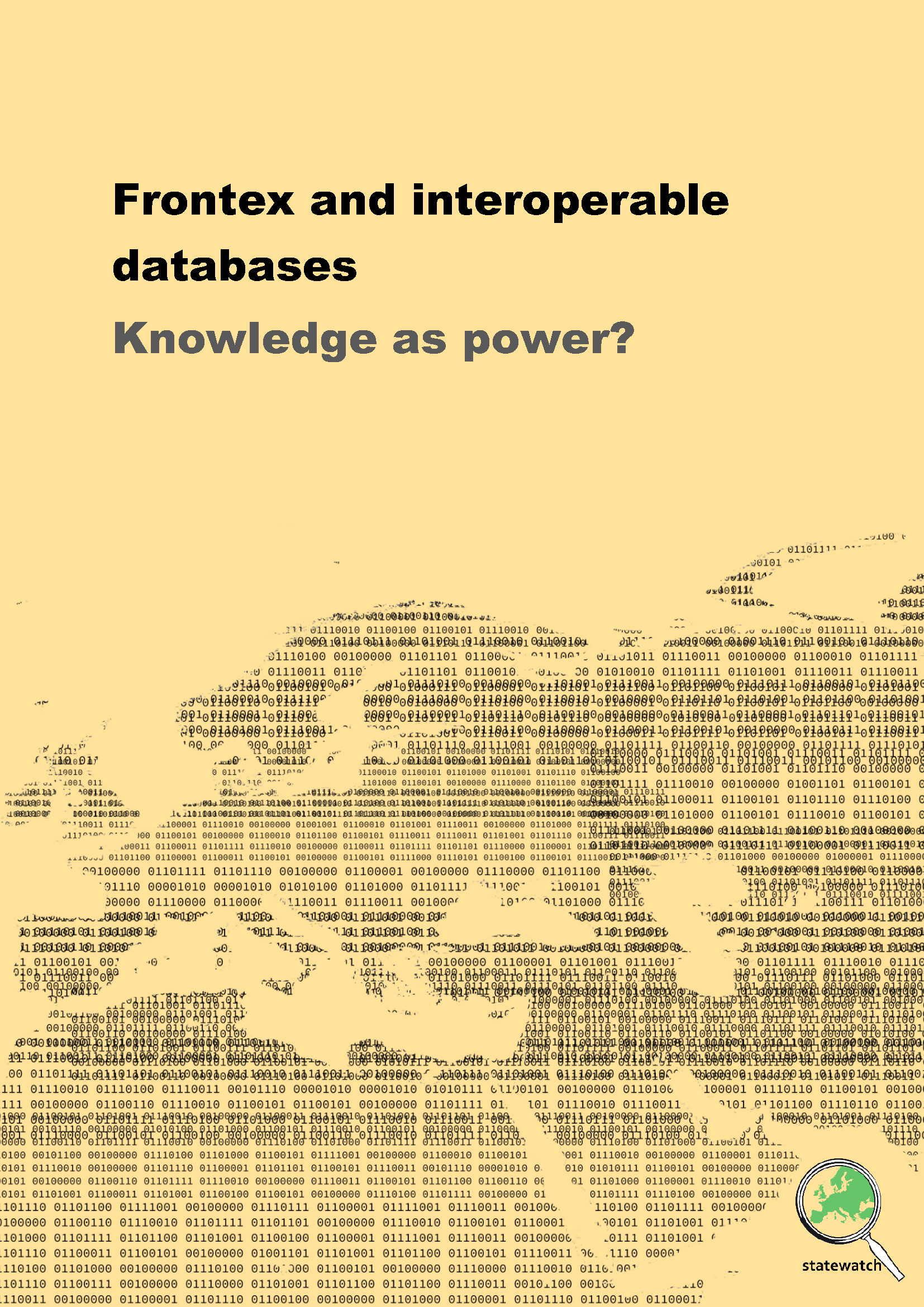 The EU's border agency, Frontex, will be able to access vast quantities of data once the EU's 'interoperable' policing and migration databases are fully operational. This briefing considers the agency's use of data from two different perspectives – operational and statistical – and provides an overview of the agency's role in the EU's emerging "travel intelligence" architecture. It is aimed at informing understanding, analysis and critique of the agency and its role, with a view to making it possible to better understand, engage with and challenge future developments in this area.