Home

/

Counter-terrorism, 'policy laundering' and the FATF: legalising surveillance, regulating civil society
Counter-terrorism, 'policy laundering' and the FATF: legalising surveillance, regulating civil society
07 February 2012
This report examines the global framework for countering terrorist financing developed by the Financial Action Task Force (FATF) and other international law enforcement bodies.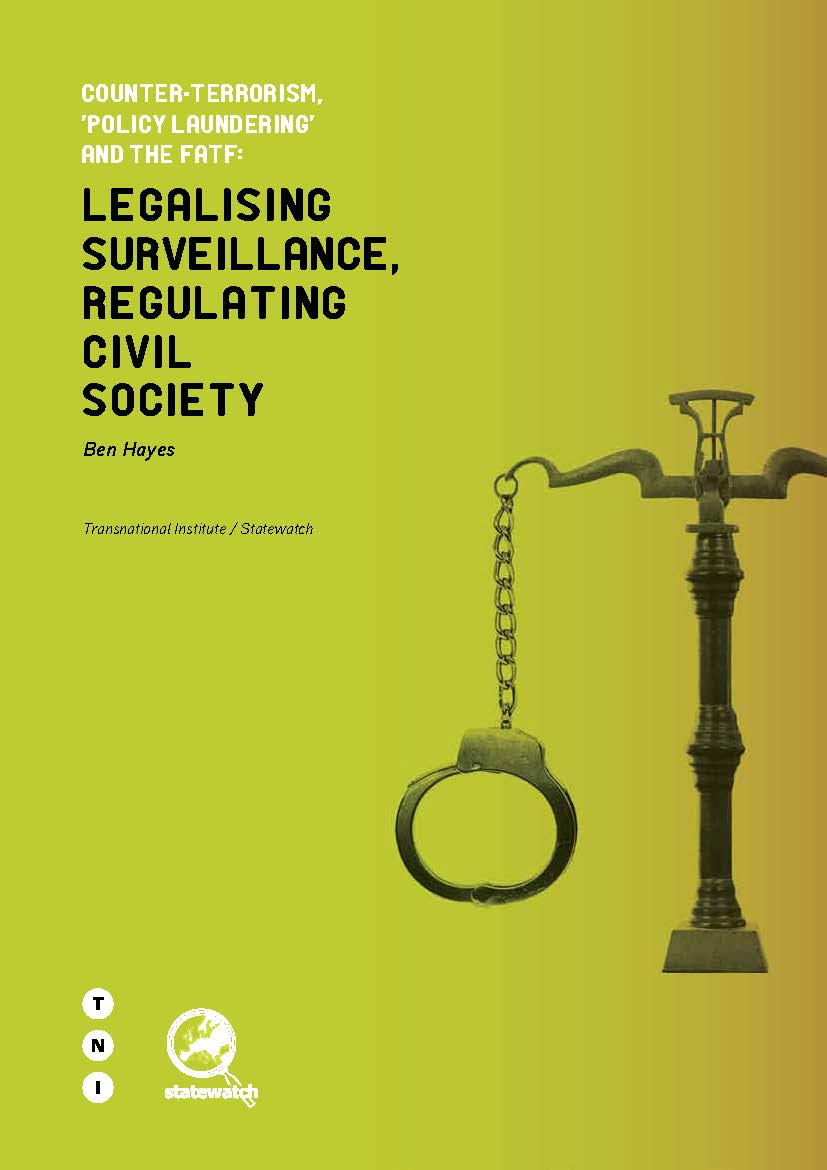 The report includes a thorough examination of the impact of FATF's 'Special Recommendation VIII' on countering the threat of terrorist financing said to be posed by non-profit organisations.
Co-published in 2012 by Statewatch and the Transnational Institute, free PDF download available.
Author: Ben Hayes