Home

/

News

/

2023

/

February

/

Statement against the racist and securitarian drift in Tunisia: Call for action and solidarity
Statement against the racist and securitarian drift in Tunisia: Call for action and solidarity
Topic
Country/Region
01 March 2023
A statement circulated amongst Migreurop members and others by the Fédération des Tunisiens Citoyens des deux Rives (FTCR). Statewatch is a signatory. A demonstration will take place outside the Tunisian embassy in Paris on Friday 3 March.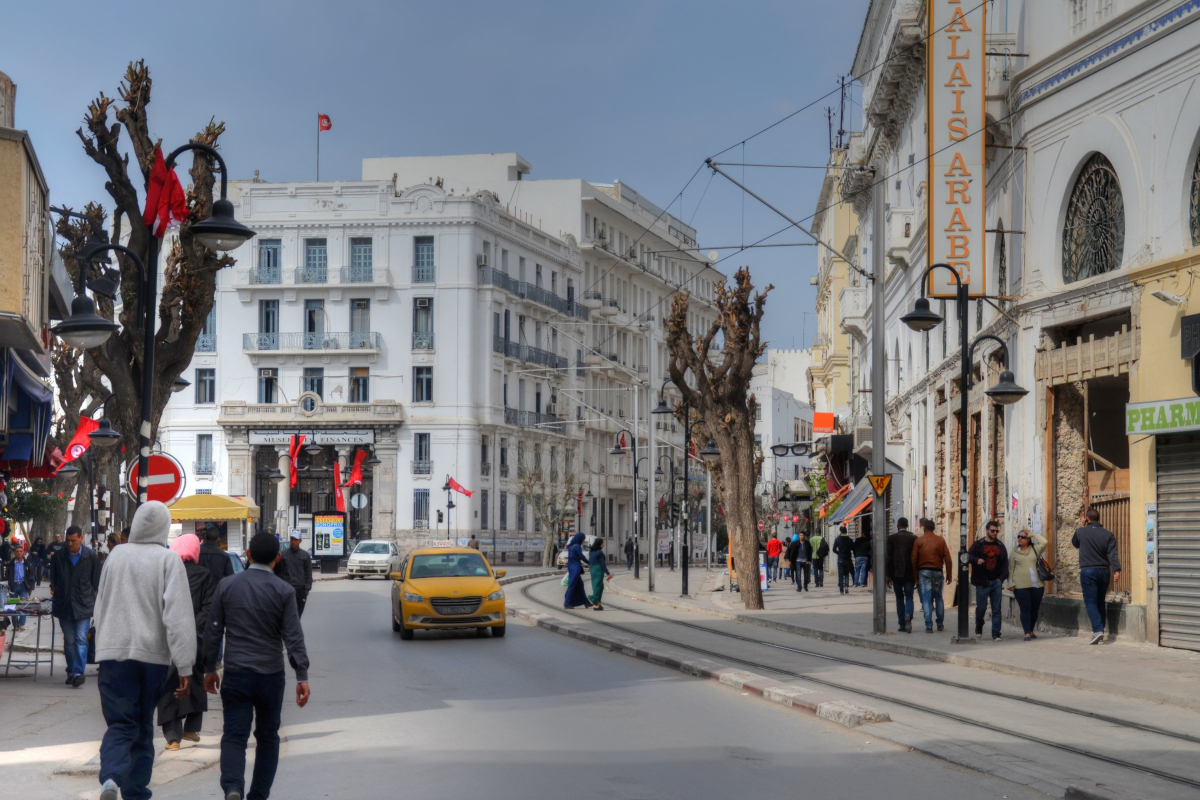 Image: Stephen Downes, CC BY-NC 2.0
---
Manifestation de soutien aux migrants subsahariens en Tunisie/Demonstration in support of sub-Saharan migrants in Tuisia
Vendredi 3 Mars 2023 17h-19h, Ambassade de Tunisie à Paris, Place André Tardieu 75007, Métro Saint François Xavier Ligne 13
---
STOP THE RACIST AND SECURITARIAN DRIFT
NO TO HATE SPEECH PROMOTED BY THE HIGHEST TUNISIAN AUTHORITIES!
Shaken by an unprecedented authoritarian drift, Tunisia has just taken another inadmissible step: the adoption by the Head of State and the National Security Council of a series of measures arising directly from racist and xenophobes that target sub-Saharan migrants.
The official declarations at the highest level of the State thus come to consolidate a populist momentum which takes the place of a political line, a hateful campaign which has been carried out for some time and which risks shaking the social fabric and a population already suffering the consequences of socio-economic crises.
This racist drift, triggered by a minority, is a blow to the aspirations of the revolution based, it must be remembered, on the values of freedom, justice, equality and dignity.
Initially supported by a few groups and relayed by certain pages on social networks close to the Tunisian government, this campaign takes up the worst failings of the ideologies and themes advocated by identitarian and far-right movements in Europe and the United States. Indeed, in addition to the fact that they demand the expulsion of sub-Saharan migrants, the initiators of this campaign take up the xenophobic thesis of the "great replacement". The latter do not even hesitate to ask for the repeal of the law criminalizing racist acts, remarks and discrimination, a law adopted on 23 October 2018.
We, Tunisians living abroad who, at one time or another of our journey in the host countries, have been confronted with xenophobic discourse and racist acts, sometimes even going as far as murder, cannot accept such a spread and trivialisation of hateful and racist speech in Tunisia.
We count on the active solidarity of all those who have always fought against racism and xenophobia and call on them to stand up against this ignominy with us and to help us in our fight for a free, democratic and welcoming Tunisia.
We demand:
the cessation of arbitrary prosecutions and arrests against sub-Saharan migrants
the immediate release of arrested migrants
the denunciation of racist remarks and acts and the application of law 2018-50 (anti-racist) of October 23, 2018
We call on all democrats and civil society in Tunisia to unreservedly condemn this new official discourse foreign to our history and our culture and these hateful and xenophobic campaigns.
We urge them to demonstrate their active solidarity with sub-Saharan migrants.
We call on Tunisians in France and abroad to actively denounce racism and xenophobia in our country.
We call on all democrats in France and in Europe for support and solidarity.
RACISM IS NOT AN OPINION, IT IS A CRIME! IT MUST BE FOUGHT!
First signatories
Comité pour le respect des libertés et des droits de l'homme en Tunisie (CRLDHT)
Association démocratique des tunisiens en France (ADTF)
Association des tunisiens en France (ATF)
Collectif 3C
Fédération des Tunisiens Citoyens des deux Rives (FTCR )
Le Pont de Genève
Réseau euromaghrébin citoyenneté et culture (REMCC)
Uni'T Tunisie
Union des travailleurs immigrés tunisiens (UTIT)
Courant démocratique France-Nord
El Jomhouri France
El Massar France
Ettakatol France
Parti des Travailleurs - section France
Soutien
Associations
Agir pour le changement et la démocratie en Algérie (ACDA)
Assemblée des citoyens originaires de Turquie (ACORT)
Association Femmes plurielles (FP)
Association des marocains en France (AMF)
Association de défense des droits de l'homme au Maroc (ASDHOM)
Association des travailleurs maghrébins de France (ATMF)
Association de taxation des transactions financières et pour l'action citoyenne (ATTAC)
Cedtim / IPAM
CIBELE (Ile de France)
Coalition internationale des sans-papiers et migrants (CISPM)
Collectif des sans-papiers 75 (CSP75)
CORENS (Hauts de France)
Droits Ici et là-bas (DIEL)
Europe solidaire sans frontières (ESSF)
Fondation Frantz Fanon (FFF)
Forum Palestine Citoyenneté
Front uni des immigrations et quartiers populaires (FUIQP)
Groupe d'information et de soutien aux travailleurs immigrés (GISTI)
Ligue des droits de l'Homme (LDH)
Migreurop
Mémorial 98
Le Mouvement de la Paix
Mouvement contre le racisme et pour l'amitié entre les peuples (MRAP)
NECFA, échanges franco-algérien (Paris)
Le Réseau d'Actions contre l'Antisémitisme et tous les Racismes (RAAR)
Réseau euromed France (REF)
Réseau féministe «Ruptures »
Riposte Internationale
Solidarité Internationale LGBTQI+
SOS Racisme
Statewatch (Royaume Unie)
Union Juive Française pour la Paix (UJFP)
Unions
Confédération française démocratique du travail (CFDT)
Conf2dération générale du travail ( CGT)
Fédération des syndicats unifiés (FSU)
Union syndicale Solidaires
Union nationale des étudiants de France (UNEF)
Parties
Ensemble
Europe écologie les verts (EELV)
Pour une écologie populaire et sociale (PEPS)
La France Insoumise (LFI)
Mouvement des progressistes (MDP)
Nouveau parti anticapitaliste (NPA)
Parti communiste français (PCF)
Parti communiste des ouvriers de France (PCOF)
---
Statement initiated by Fédération des Tunisiens Citoyens des deux Rives (FTCR). Translation by Statewatch.
Further reading
22 February 2023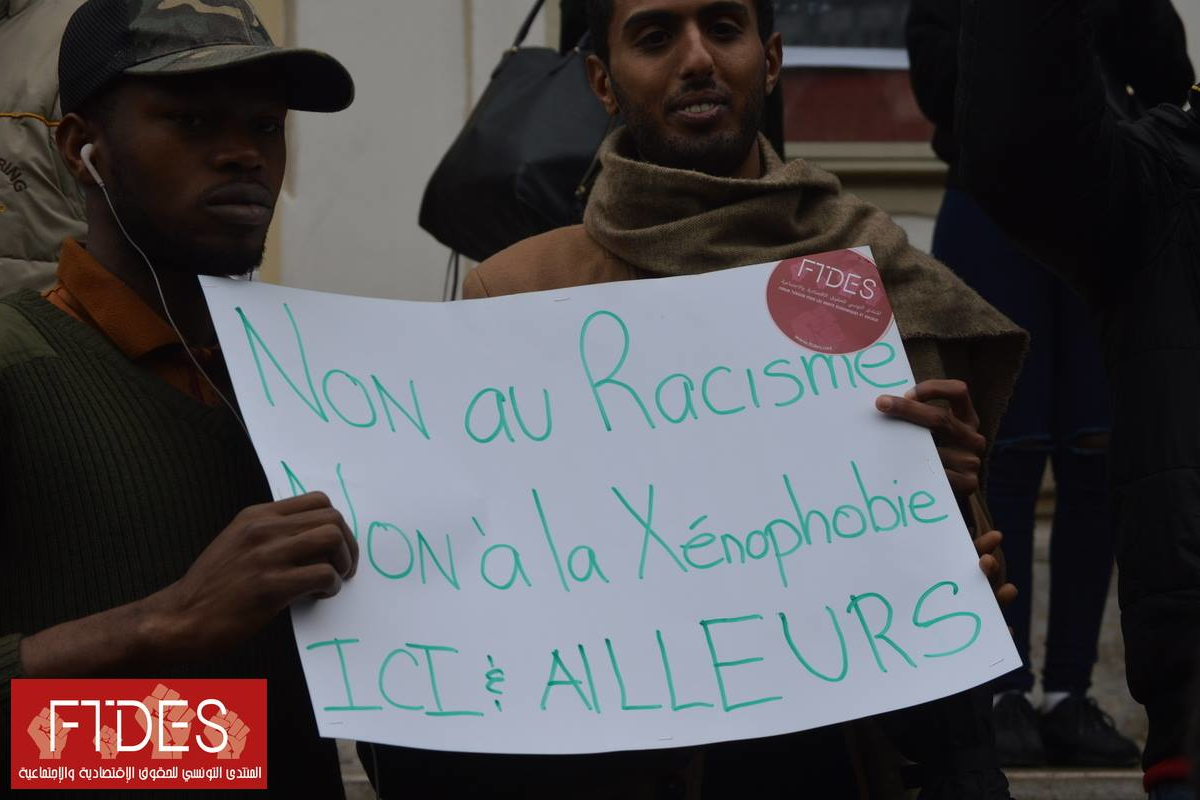 Press release originally published by the Forum Tunisien des Droits Economiques et Sociaux (FTDES) on 16 February.