Home

/

News

/

2023

/

August

/

UK: Papers, please: how one man's academic research turned him into a terrorism suspect
UK: Papers, please: how one man's academic research turned him into a terrorism suspect
Topic
Country/Region
31 August 2023
Book review: In 'The Suspect', Rizwaan Sabir offers an intimate first person account of the experience of being accused of involvement in terrorism. He was arrested in May 2008 for possessing a document deemed useful for committing terrorist acts, as part of his academic research into Al Qaida at Nottingham University.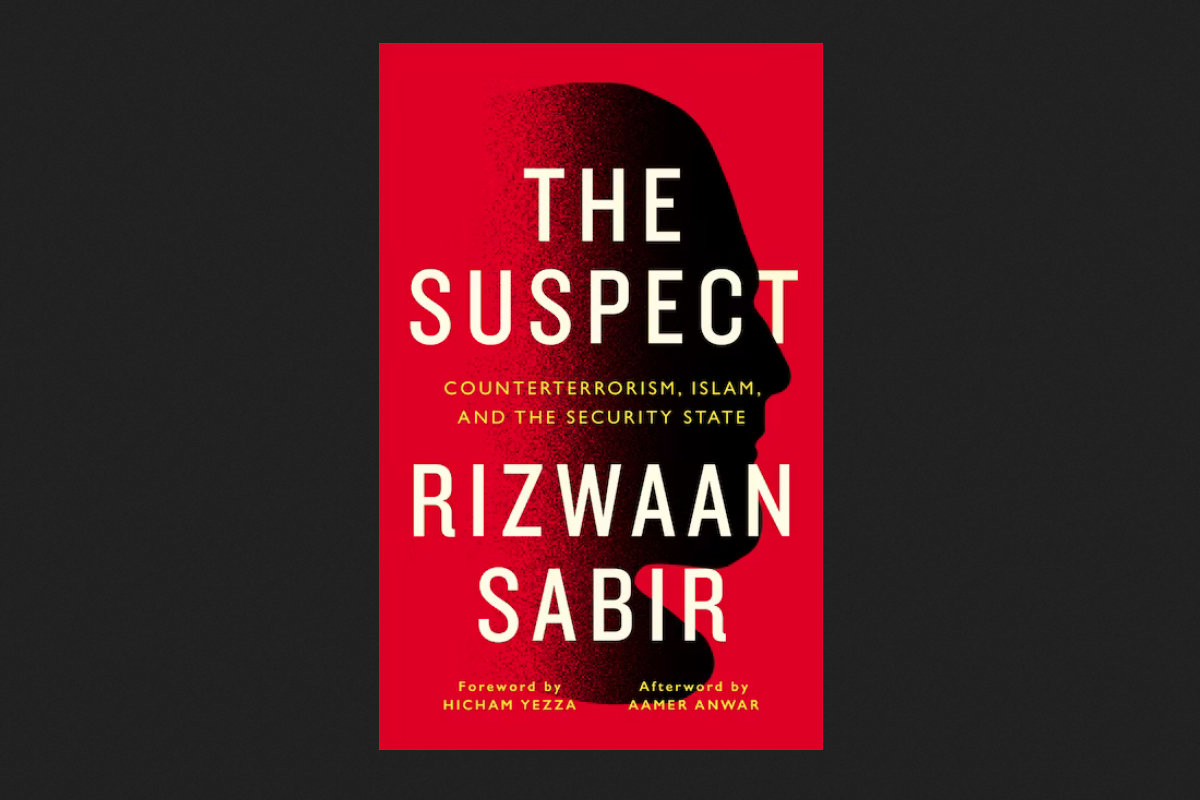 The incident led to him shifting the focus of his research to counter-terrorism policy and practice. More substantially, it led to him suffering from post-traumatic stress disorder (PTSD), while he continued to face scrutiny as a "person of interest". This caused intense and long-lasting paranoia, leading him to question the motives of people who tried to help him at different times.
Sabir does not wallow in self-pity, stressing that his case was merely one instance of the UK's Muslims being treated as a suspect population. He draws parallels with earlier documented experiences of the Irish in the UK, and of special measures and miscarriages of justice that affected them. He also reveals that material to exonerate him existed, but it was kept from him while police sought elements to enable a successful prosecution.
'The Suspect' tells the personal journey of someone who became a suspect due to a combination of downloading a document (the "Al Qaida Training Manual") from a government website (the US Department of Justice) and being in possession of two journal articles relevant to his research, as well as having been identified for activities linked to support for Palestinian rights.
Sabir's account starts from an understanding that studying and academic achievement may provide a worthy avenue for life advancement. His enrolment for a politics degree at Manchester University, after the twin towers attack in 2001 and during war in Iraq, was followed by him joining a master's degree course in international relations at the University of Nottingham in 2007. His buoyant sense of being a high achiever sank once he came under the scrutiny of counter-terrorism police as part of Operation Minerva.
Meticulous work and research on his own case involving freedom of information requests made him aware that information that exonerated him was available to the police but was concealed; he was only informed of evidence against him. Testimonies by a tutor and academics he worked with were discounted despite corroborating his initial statement, while prominence was inexplicably given to testimony from a professor of romance literature who supported the view that mere possession of the material in question was illegal.
Sabir recounts the grounds for him being stopped and/or interrogated by security agents whilst travelling, including his questions to officers (sometimes informed by his research, and more precise as time went on) and their responses. He also conducted painstaking research to reconstruct the different phases and records that exist about his experience, contextualising it in the framework of wider developments in counter-terrorism policy: from Guantanamo to a counterinsurgency methodology and outlook that was taken back to the UK from its colonies in the mid-to-late 1900s, via conflict in Northern Ireland.
In this context, arguments for using the legal system as a weapon, and as a means to legitimate state violence, were drawn from "soldier-scholar" General Sir Frank Kitson's theories and experiences of counterinsurgency efforts in Kenya, Cyprus, Oman and the north of Ireland. De-radicalisation and "counter-subversion" programmes like Prevent also form part of the picture, as does Sabir's concern about problems his arrest might cause for his family.
Eventually, the case did not go to trial, but Sabir continued to suffer after-effects and feelings of vulnerability, all the more so as there were further incidents: stops in the street and while travelling abroad confirmed that he remained a marked man. Twice, in Germany and in Scotland, Sabir felt as though the people who were hosting him and, seemingly, trying to help him, may have been intelligence agents. This sense of uncertainty and of being under surveillance even led him to contact the authorities to ask about his situation, and to write things on his computer that may attract interest, where he felt he was also under observation.
His continuing interest and research into counter-terrorism also resulted in a meeting with and a "soft" attempt by an unnamed army major to recruit him as a soldier into a British army unit. This is, apparently, one of the possible outcomes of presenting at the School for Oriental and African Studies (SOAS) in London about psychological operations and strategic communications. In the event, Sabir refused, but he notes that the encounter "had a negative effect on my mental health, which had been suffering consistently since 2013".
In his afterword, lawyer Aamer Anwar stresses the importance Sabir's account, interweaving it with his own experiences of standing up against the criminalisation of Muslims in Scotland and of how forms of state violence legitimated by counter-terrorism sometimes undermine cornerstones of the justice system and the rule of law:
"What Sabir has therefore done in his writing is validate what many Muslims have sensed, felt, and experienced for over two decades. What is sometimes called 'paranoia' or 'oversensitivity' by some is shown to be fundamentally rooted in the state's use of exceptional violence that is embedded in law." 
Despite not receiving an apology for his arrest and detention as a terrorism suspect, Sabir did receive an apology for an unlawful stop and search he was subjected to in 2010, and the police also committed to correct or delete inaccurate intelligence such as his having a conviction for terrorism and a "flag" on the intelligence system marking him out as a person of interest for terrorism. He received a financial settlement of £20,000 and was the first Muslim person of colour who managed to obtain a degree of accountability and damages – a result which he notes "empowered" him.
Throughout the book, Sabir's gratitude to his lawyers, Raju Bhatt and Michael Oswald, shines through. When his trial date was approaching, they had to go along with the police lawyers' intention to have the case settled out of court, largely due to economic concerns over payments that would have been due if he lost the case. "Full and open accountability, it became clear to me, was only for the rich."
Rizwaan Sabir, 'The Suspect: Counter-terrorism, Islam and the Security State', Pluto Press, 2023