Home

/

News

/

2022

/

November

/

New online map of the EU's 'interoperable' immigration and policing databases
New online map of the EU's 'interoperable' immigration and policing databases
Topic
Country/Region
09 November 2022
Statewatch has published an online 'map' providing a visual representation of, and information on, the data architecture in the European Union's "area of freedom, security and justice".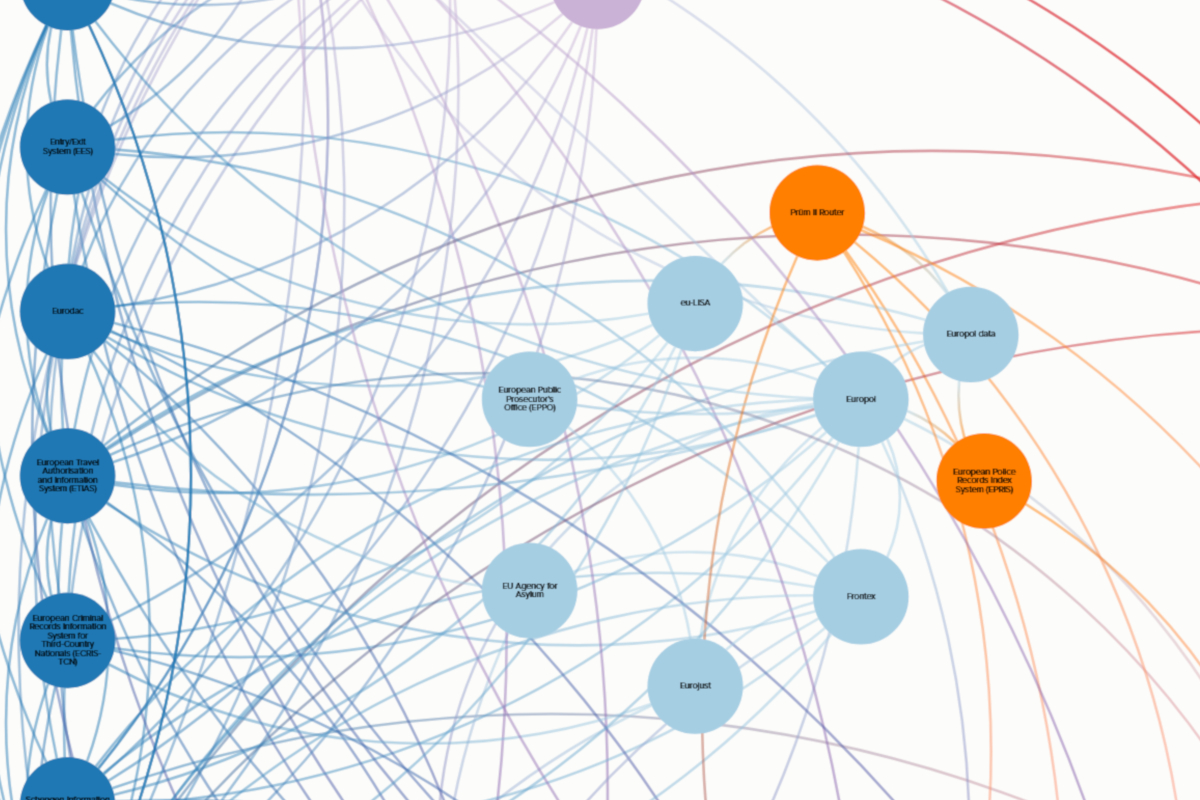 The map shows the EU's large-scale databases, networked information systems (those that are part of the 'Prüm' network), EU agencies, national authorities and international organisations (namely Interpol) that have a role in that architecture.
The map is intended to facilitate understanding and further investigation into that architecture and the agencies and activities associated with it.
It is being published today alongside a new report on Europol, examining the agency's new tasks and data-processing powers introduced by legal reforms approved earlier this year. This is the first in a series of briefings on EU agencies and interoperable databases.
You can view the map here: EU agencies and interoperable databases
We would welcome comments, suggestions and offers to assist with the development of this map. Please contact: comms [at] statewatch.org