Home

/

News

/

2022

/

May

/

EU: Unprecedented funding for security policies will boost militarisation and border externalisation, new report shows
EU: Unprecedented funding for security policies will boost militarisation and border externalisation, new report shows
Topic
Country/Region
03 May 2022
A new report published by Statewatch and the Transnational Institute provides a critical guide on the EU's security, military and border budgets for the 2021-27 period, explaining how the budgets work, who will make decisions and set spending priorities, and what degree of transparency and democratic accountability is in place.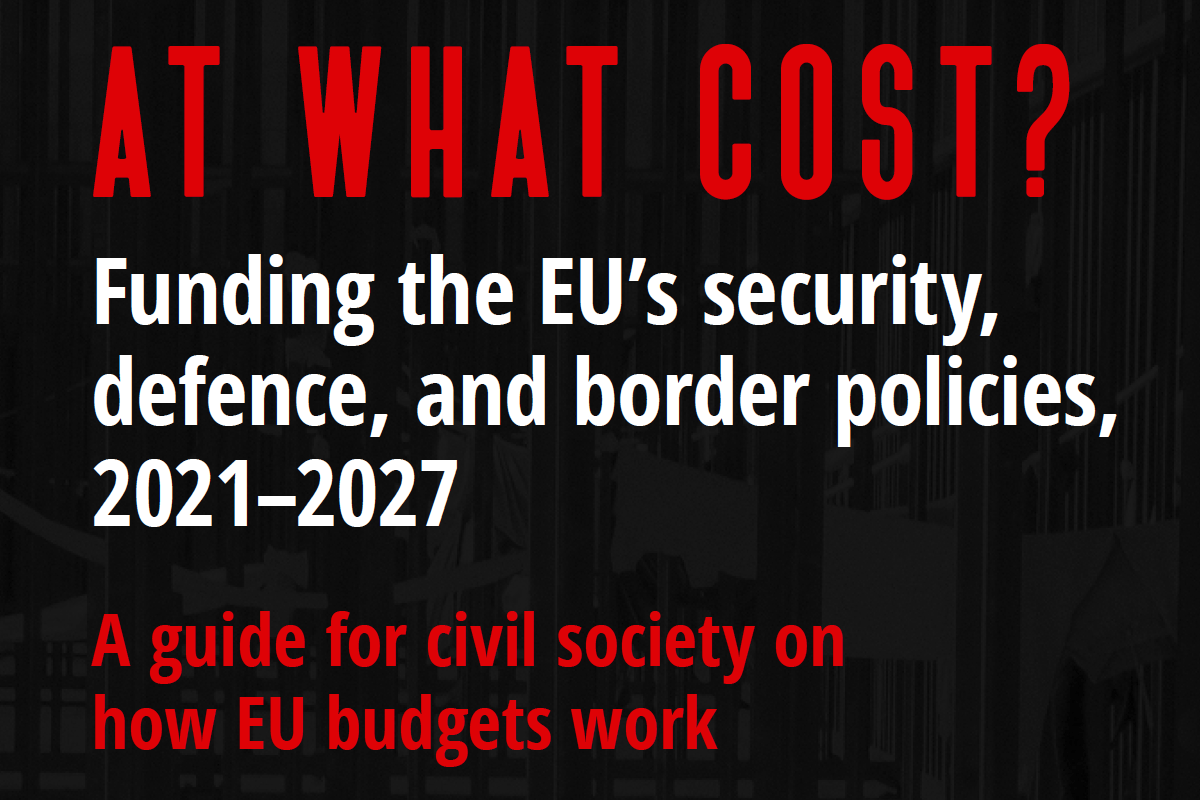 A huge increase in funding - a total of €43.9bn compared to €19.7bn from 2014–2020 - will fuel a huge increase in military spending, the further externalisation of the EU's borders, and underpin the expansion of EU border agency Frontex.
The most notable increases are for the European Defence Fund and the European Peace Facility. The former has a budget of €8 billion, a massive 1256% increase on its predecessor. The latter has a total budget of €5.7bn, an increase of 119% on its predecessor.
Internal security, border and migration budgets have also increased substantially: the Integrated Border Management Fund – Border and Visa by 131% to €6.2bn, the Asylum and Migration Fund by 43% to €9.9bn, and the Internal Security Fund by 90% to €1.9bn.
Despite this substantial increase in spending, transparency, accountability and democratic input will remain strictly limited, particularly in the case of the new military funds - the European Peace Facility is not funded by the EU budget and thus remains excluded from standard control methods. Priorities for the European Defence Fund will be drawn up by a committee made up of representatives of the member states and the European Defence Agency, with no role for national parliaments or the European Parliament.
Elected representatives and civil society groups are also generally excluded from having a say over the priorities of the other budgets examined by the report, with the exception of the Internal Security Fund: the legislation establishing the budget says the European Commission "shall endeavour to take into account" its recommendations for certain types of spending.
The full report can be accessed here.